EKN One-on-One: Briggs Racing's David Klaus
Q&A on their exciting new Weekly Racing Series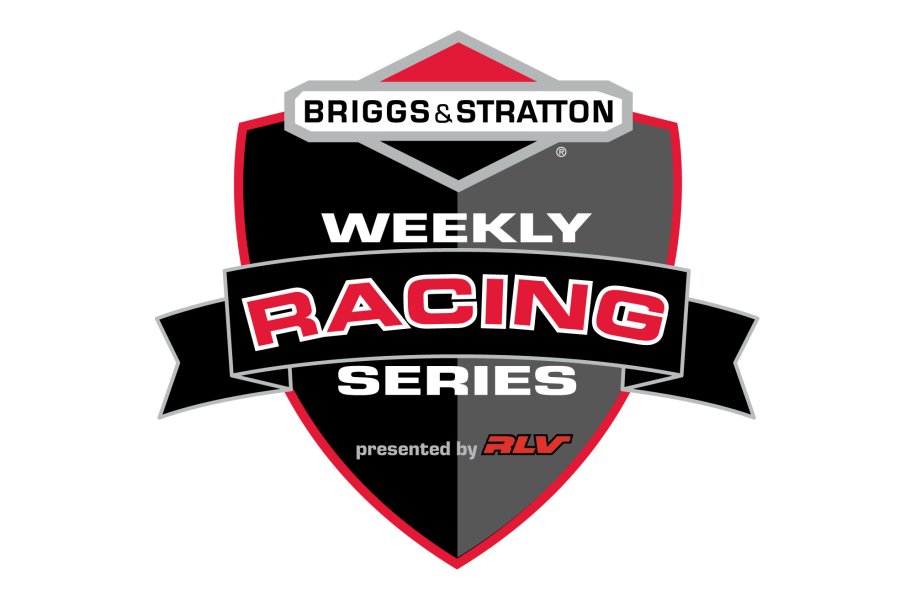 For many in the karting industry, there is a renewed sense of optimism and a real momentum for the better.  Growth at the grassroots level has been exciting, and we expect to see this continue exponentially as the season rolls on.  The exploding interest in the Briggs Local Option 206 crate motor program has opened the door for newcomers and is also attracting past karters back to the scene to revisit the pure enjoyment of the sport.  Briggs Racing has developed a new program that focuses on linking these local club and track programs together, one that will certain provide national continuity for the program.
The new Briggs Weekly Racing Series Presented by RLV has been designed to keep tabs on local drivers around the country, and reward both them and their tracks for support of the LO206 program and support of the Weekly Racing Series.  The program features over $50,000 in awards. The full announcement can be found HERE.
In the wake of the launch announcement, we tracked down Dave Klaus, the Director of Briggs & Stratton Racing, to get an update on the initial response and to help answer some of the questions that have found the way to our editorial desks.
eKartingNews.com:  Thanks for taking the time to chat with us, Dave, as we're sure you're extremely busy now with the newest grassroots effort from Briggs Racing.  The new Briggs & Stratton Weekly Racing Series debuted earlier this week, how has the response been?
David Klaus: We wanted a program that provides a way for racers to compete locally but still see where they stacked up beyond their local track. I think that the new program has a lot of racers really excited. Tracks are excited as well, because this program will help publicize their facility and they will each have the opportunity to purchase a $700 inverter generator at a subsidized price, below our cost, to giveaway at banquet time. It's a win-win and about having fun while providing us a way to give back to tracks.
EKN: I'm sure you have had a LOT of questions in regards to the Weekly racing Series program. Are there a few frequent ones that you'd like to share and answer for our readers?
DK: Without a doubt, we have had some questions and thanks for allowing us to answer a few for everyone.  Here's some of the questions I'm getting, and I've followed with the information:
Q: What is the cost of this program?
A: It's FREE for racers and tracks. Tracks just need to meet some basic criteria and commit to sending us data within 10 days of a Weekly Racing Series event at their track to maintain a part of our 'Top Track' award and to be eligible for a reduced-price inverter at the end of the year.
Q: How does the point system account for tracks with large class entries versus a track just starting the class?
A: Racer points are based on a 7 kart average so tracks with 30 WSR racers and those with 7 are scored with parody.
Q: How do we define dates for the WRS at our track?
A: When clubs/tracks sign up, they choose what dates they want to include. We simply want the final date to be on or before 10/31, so that we have time to award winners and deliver banquet inverters. We would like 11 dates to account for rain and/or racers who might miss a race or two. Each racer's FIRST eight (8) races will be totaled, with only their top seven (7) automatically scored to be their FINAL points total, from which individual and track awards will be based.
Q: What happens if our track only has 7 or 8 races?
A: While we would like to give racers a chance to drop a race, programs with only 7 races can still participate, but simply won't have a drop.
Q: Our track has already started to race, can we still participate?
A: We understand that some tracks are already racing. If that is the case with your track, they can still be a part of this program. We will allow them to submit race dates that have already occurred dating back to February 13, 2015. On April 1, 2015, we will no longer except any track dates not current.
Q: What are dirt tracks or junior classes a part of this program?
A: With this program, we felt the need to walk before we run. We have every intention to expand this program in the future to include dirt tracks. As for including junior classes, state laws vary. For example, when it comes to the definition of 'amateur', we want to thoroughly understand the legal landscape so that a young racer's future isn't jeopardized over winning a generator. The risk is simply too great.
Q: How late can we sign up to participate?
A: We have a cut-off date of April 10 for club and tracks to register.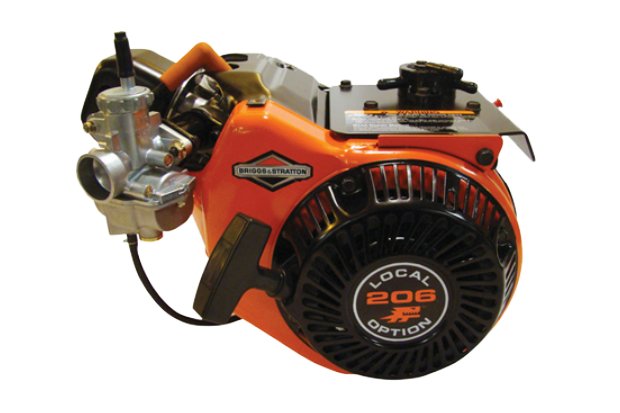 EKN: OK, that's some really solid information.  We expect that if racers are excited and want their clubs and tracks to get involved, they should speak up and contact their executives or track owners.  What steps do the clubs and tracks need to take to get signed up?
DK: A racer(s) simply needs to contact their track and have their club president or board member go to www.BriggsWRS.com.  The program is spelled out in detail, including the minimal requirements which most sprint tracks currently running our program already meet.  A track waiver is available online along with options on submitting it to us. Once the form is received, we will review and respond with a confirmation e-mail if everything is in order.  Then, after every WRS event, a track can simply forward us their AMB race file or complete a finishing log file via e-mail and/or fax, if they hand-score.
EKN: I know that the program was announced just a week ago, but can you tell us how many tracks are already on-board?  And from how many states?
DK: I think we are over 35 tracks in less than a week. We would love to have every track running the 206 program be a part of this, so we really appreciate eKartingNews contacting us.  It says a lot about the effort you are putting in to support the entire sport.  The WRS really is a win-win situation and something we hope to grow in years to come in an effort to give back more to local racing programs.  Local racing IS the backbone of our sport.
EKN: Thanks again for talking with us, Dave, and congratulations on this new program.  It's going to be an extremely positive component of the entire LO206 effort.  I'm sure that we'll be in touch again very soon, and we're excited to be the Official Media Partner for the Weekly Racing Series.