7 Laghi Circuit Hosts a Decisive Round for the WSK Standings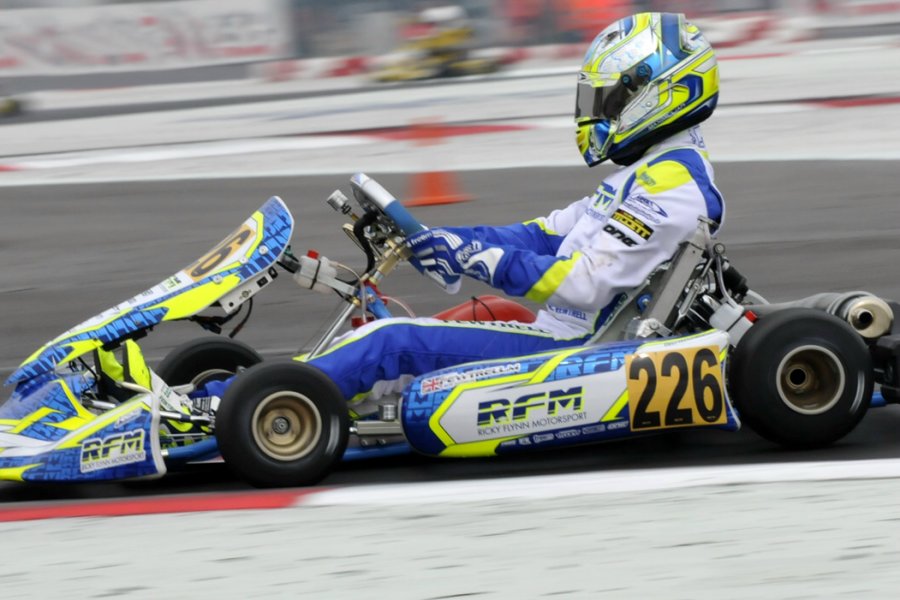 Max Fewtrell (Photo: Press.net Images)
190 drivers have invaded Castelletto di Branduzzo (Pavia – Italy) for the second appointment of the WSK Super Master Series: the international series of kart racing officially began today with the first qualifying session on the 7 Laghi international circuit. The category admitted to the race are four: KZ2, KF, KF Junior and 60 Mini. This round is crucial in the race towards Series, as regulations provide that the points awarded increase round after round. This is the reason why the current leaders are perfectly aware that their position is not as steady as they wish it was. At the moment, the four  categories are led by  the Italian Marco Ardigò  (Tony Kart-Vortex-Vega KZ2), the Polish Karol Basz (Kosmic-Vortex-Vega KF), the English Clement Novalak (Tony Kart-Vortex-Vega KFJ) and in 60 Mini, with the same points, the Italian Mattia Muller (Energy-TM-Vega) and Mattia Michelotto (Energy-Iame-Vega). There is an average of 50 drivers in each category, which means that the battle for the top positions is going to be as thrilling as ever. That's why the appointment in Castelletto, at the facility set along the Bressana – Salice Terme county road, is unmissable. For those who won't be able to enjoy the crucial phases of the race from the wide above-ground stand of the circuit, there is the WSK official website – wsk.it – where the live streaming of the race will be available on Sunday 22nd March, starting from 10.50 am.
Pescador achieves the best performance in KZ2
The Spanish Jorge Pescador (Praga-Parilla-Vega), with his 46"243, kept the French Arnaud Kozlinski (Sodi Kart-TM-Vega) at bay. Third time for the Italian Paolo De Conto, who passed the Italian Davide Forè (both on CRG-Maxter-Vega), during the first session. Forè is fourth.
Fewtrell leads in KF
Max Fewtrell (FA-Vortex-Vega) was the fastest in KF thanks to his 47"054 set in the first session. Behind him, Leonardo Lorandi (Tony Kart-Vortex), who was eventually beaten into third by Nicklas Nielsen (Tony Kart-Vortex-Vega), second with a hundredth of a second gap with the leader. Fourth position for the Russian Alexander Vartanyan (Tony Kart-Vortex-Vega).
Watt at the top in KFJ
The Danish Noah Watt (FA Vortex-Vega) set the best time at the end of the first session with 48"223. The Indonesian Presley Martono (Tony Kart-Vortex-Vega), second after the first session, was overtaken by the Italian Davide Lombardo (Exprit- Vortex). Fourth was the Russian Artem Petrov (DR-TM).
Michelotto is the best in the 60Mini free practice
There were 8 sessions of free practice in today's  60 Mini schedule. Mattia Michelotto (Energy-Iame-Vega) made himself conspicuous several times, even though we need to wait until tomorrow's Qualifying and Heats to know the real value of the drivers.