CRG USA Back at It in February
Month two of winter season takes CRG USA to Phoenix, then Orlando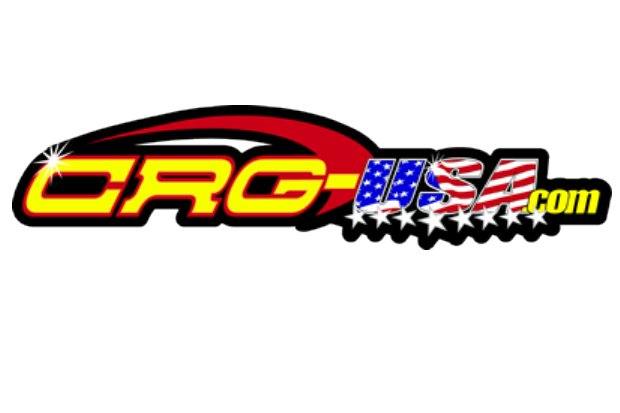 CRG's North American factory team, CRG USA is back on the road after a short break home. The master distributor of the CRG chassis and product line is knee deep in the second month of a very busy 2015 winter karting season. CRG USA enjoyed a successful start to the new year during the month of January, as team drivers scored podiums and a win on both coasts. Now, in February the team and its drivers are ready to solidify their championship efforts with a strong showing in the second weekend of each respective series, be it the Rotax Challenge of the Americas, or the Cold Stone Florida Winter Tour.
January saw CRG USA pick up a victory in Tucson, Arizona as Sabre Cook dominated the weekend in DD2, leaving with a win in Round one and a runner up finish in Round two on Sunday.a. Five days later in Miami, Florida CRG USA Rok shifter Masters pilot Victor Jimenez raced to a very impressive second place spot on the podium in Round two of the Rok Cup USA. Also showing well in the masters shifter category was CRG USA driver Juan Garcia who posted back-to-back sixth place runs. And in Masters Rok – the single speed category – Eduardo Espindola drove to a strong top five finish on Sunday.
The Rotax Max Challenge's opening weekend in Miami saw CRG USA truly flex its muscle across several classes. Ed Brand led the charge for the North American CRG factory team. After coming to CRG over the off season, Brand took to his new surroundings quite quickly, as the Brit drove quite well in his debut with the team driving to a second place finish aboard the new CRG KT2 in Round one in a very talented Senior Max field. In the most talented field of DD2 drivers ever assembled on North American soil, CRG USA fielded a pair of drivers in Davide Fore, and Paulo De Conto. Just like Brand, De Conto made his debut aboard the CRG chassis in Miami after switching teams over the winter. De Conto was nothing but spectacular in his first race with CRG USA. Saturday De Conto was battling for the win early in the race before contact sent him off the track while leading. De Conto charged hard to finish a respectable fifth place. Sunday was more of the same front running, as De Conto earned his second P5 finish of the weekend. Fore, a multiple world champion of karting made what will be viewed as a solid debut in the two-speed class as he left Miami with a pair of top-10 finishes.
Cook announced her presence as a championship contender in Phoenix to start the month of February. Battling flu like symptoms, Cook was forced to sit out nearly all of unofficial practice on Friday. By Saturday she was ready to go. Following a second place run in the Prefinal, which was proceeded by winning the pole position, Cook drove to an impressive two second victory bringing her win total to two through three races. Sunday saw Cook battle back from contact in the Prefinal to come from the back, and score much needed second place finish. The CRG USA leads the DD2 championship by 33 points heading to Sonoma.
Along with Cook's strong showing in Phoenix, CRG USA Rotax Masters drivers Perry Needham and Jim Weaver each left with a pair of top-10's. In Senior Max, Andy Lee and Nikita Lastochkin made their debut with CRG USA, leaving Phoenix in the rearview after runs in the top-20.
Heading to Orlando for the second weekends of both the Rok Cup USA, and the Rotax Max Challenge Florida Winter Tour CRG USA will field a total of 11 drivers over the two race weekends. Victor Jimenez and Juan Garcia will do battle in the Rok Shifter Masters category