Cooksville Youngster Hopes for Checkered Flag in National Video Contest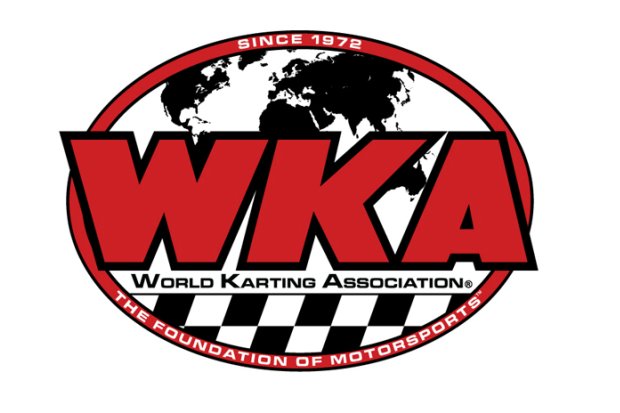 Jason Alder's blue eyes got wide and his jaw dropped open as his mother described her brief scare when she found him sitting on his bedroom floor at age 6, clutching his knees to his chest and staring at nothing.
"But then you looked up at me and said, 'I'm driving the track in my mind, Mom,'" Becky Alder recalled of the now-11-year-old go-kart racer from Cooksville. "That was hilarious."
Jason, who says he doesn't remember that incident at all, is fully engrossed in the biggest race of his young life.
He's one of 15 national finalists competing for a $50,000 top prize in the 2015 Search for a Champion contest. The competition, in which contestants submit a video online, kicked off Tuesday and runs through March 24. The winner will be announced March 31.
With a recent $5,000 semifinal win from a field of 146 hopefuls, Jason has a shot at becoming Champion Spark Plugs' youngest grand prize winner in the contest's four-year history.
"I hope that [professional stock car racer] Jeff Gordon notices me and recruits me to drive for Hendrick Motorsports," Jason said of the exposure that would come from winning. "That's my dream."
Jason said he's confident he has a good shot, even though he's the only go-karter competing against drivers in three broad categories of vehicles: earth, asphalt, or water and snow.
"Basically any driver of a vehicle that uses spark plugs is eligible to enter," said his mother.
The winner will be chosen by a panel of judges using three criteria: online voting, inspirational quality and best depiction of a champion, according to the contest website.
"I would buy a late-model car if I won," Jason said.
The sixth-grader also plans to donate 10 percent of his winnings to the Juvenile Diabetes Research Foundation to honor his older sister, Jessica, who was diagnosed with the disease at age 2.
Jason says he has no memory of mentally navigating his No. 77 bright green go-kart from his bedroom that day five years ago. But he admits he occasionally "drives the line" while walking on a sidewalk by meandering back and forth as if hugging the track's curves and speeding up in the straightaways.
His family indulges his obsession; they even pitched in to create a life-sized racecar out of sand on a recent beach vacation.
"I guess it just comes naturally," Jason said of his preoccupation with racing.
The youngster won four championships in 2014, including a national championship in the World Karting Association's Gold Cup Series, and he'll compete in 67 races in seven states this coming season, which runs from March through November.
Ever since he dedicated himself at age 6 to collecting $100 in one week toward his parents' $1,200 purchase of a used go-kart and racing gear, Jason has wanted nothing more than to become a racecar driver – and a metallurgical engineer.
Though he dreams of the NASCAR circuit, he also plans to go to college to learn how to design objects made of metal, perhaps eventually building a better racecar.
"I really feel a passion for the sport when I'm racing," said Jason, who attended Bushy Park Elementary School through fifth grade, but is now home-schooled to provide more time to pursue his sport.
"I feel excited [on race day] … and sometimes a little nauseous, too, but I really enjoy it," he said.
Jason's man-of-few-words confidence shines through in his entry video, which was produced by local videographer Tim Corbin.
Dennis Headley, who owns Jason's home track, Sandy Hook Speedway in Street, said the youngster submitted a great entry.
"His video is very well done and gives a good representation of a champion. I think he has a good chance of winning, depending on what the judges are looking for," Headley said.
"Jason has proven himself by running consistently at the front and winning races at the national level. The karting world is a small group that is very supportive of one another, and our loyal families are behind him."
Becky Alder, 37, a stay-at-home mom who also bakes custom cakes and teaches music lessons, pulled out her smartphone to show photos of a recent crash involving Jason that took place at around 50 mph.
"The driver in front of Jason spun around [180 degrees] and that [impact] threw Jason's body back," said his father, James Alder, 43. "Then the other driver's car tipped back and flipped onto its side. Everyone was fine."
But as a dad, James Alder didn't start out with such a calm outlook.
"As parents, we were scared to death to let him race at first," he said. "I wondered to myself, 'Am I a cool dad or a crazy dad?'"
James Alder, a computer network designer, said that go-kart racing is safer than playing football, soccer or lacrosse. Required safety gear for drivers includes a motorcycle-grade helmet, neck brace, chest protector, fire-retardant full-body racing suit, gloves and shoes.
Jason's father also loves that racing is a team sport for families, and that it demands an excellent rapport between driver and pit crew chief that goes beyond the father-son relationship.
Jason's siblings – Jessica, 15; Josh, 13; Jenna, 9; and Julia, 5 – often assist in the pit as well, keeping statistics, checking tires and track conditions, and running errands.
Becky Alder says her son "drives with his brain," maneuvering his go-kart like older kids. Even so, she gets butterflies in her stomach and peeks through her fingers most of the time when she's able to watch Jason race, which he does just about every weekend during the season. His first race this year will be March 15 at Sandy Hook.
Next year Jason will switch to only driving his No. 77 bright green Bandolero-style racer, which resembles a miniature stock car and races at speeds in excess of 70 mph.
Describing himself as a risk-taker, Jason can't wait to move up to the next level.
"I know you've invested in me and that I should tell you if I ever feel I'm done with racing," Jason told his parents during his interview.
"But," he assured them, "I'll never be done."