2015 Cold Stone Florida Winter Tour Rotax Max Challenge Program Beats the Weather for Another Successful Weekend
New winners highlight the results sheets; reminder to review points structure for finale rounds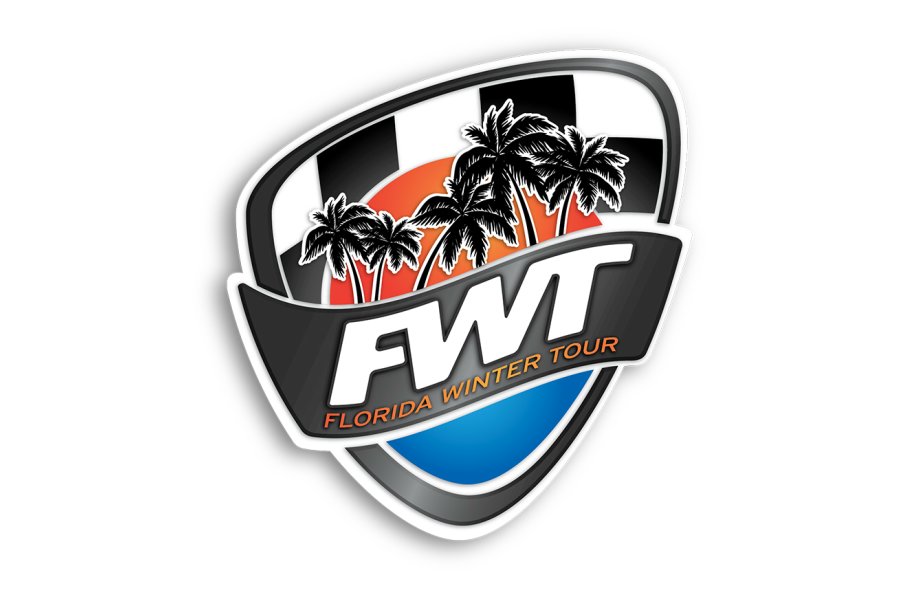 As the 2015 Cold Stone Florida Winter Tour Powered by MAXSpeed Entertainment reached the halfway point, championship battles have begun to take shape with one more event weekend left on the docket. Rounds three and four of the Rotax MAX Challenge program, presented by Chase Racing & Brash Racing, at the Orlando Kart Center would be highlighted by nasty weather on Saturday and first time winners of the season leaving championship battles wide open. As always, MAXSpeed Entertainment put on another solid event and took everything from the cold and rain to sun and humidity in stride as they closed the weekend with some serious wheel-to-wheel racing.
"I really need to commend not only the teams and competitors for pushing through some nasty weather on Saturday but also the staff, it takes a dedicated team to work in the extreme conditions we had Saturday," expressed MAXSpeed Entertainment's Garett Potter. "Not only were they up before the crack of dawn on each and every event day, they stood out in the pouring rain all day to make sure all our racers were safe. It was another great weekend of racing at the 2015 Cold Stone Florida Winter Tour and points battles are wide open heading into the final round. With $120k of awards and prizes, championship style format and additional points for the final weekend, we are excited to see the outcome and the fierce battles that always come to play at the Ocala Gran Prix facility."
Only two drivers would double up on victories during the Rotax MAX Challenge weekend presented by Chase Racing & Brash Racing at the Cold Stone Florida Winter Tour, as both Leonardo Nienkotter in PSL Karting sponsored Masters MAX and Oliver Askew in Rolison Performance Group sponsored Senior MAX showed the skills and speed in wet and dry weather competition. Both drivers performed nearly flawlessly in Saturday's downpour and returned Sunday to top the podium blocks for a second straight day. Mathias Ramirez returned to the top step of the podium on Saturday in the CRG USA sponsored Rotax Junior MAX class while Nicholas Brueckner had a stellar drive in Sunday's main event to throw his hat in the mix for the championship and accompanying Rotax MAX Challenge Grand Finals ticket.
Daniel Formal returned to his winning form in Saturday's Dallas Karting Complex sponsored Rotax DD2 MAX main event as he and Rubens Barrichello battled wheel-to-wheel in some fierce wet weather competition while Douglas Lundberg would secure his first FWT victory with a solid drive on Sunday. Dallas Karting Complex sponsored Rotax DD2 Masters MAX would be controlled by a pair of foreigners as Igor Mukhin and Mikko Laine would swap victories while Dylan Tavella and Tyler Gonzalez would stand on the top step of the podium in J3 Competition sponsored Rotax Mini MAX. Rafael Chavas Camara and Diego LaRoque would be the drivers to beat in AM Engines sponsored Rotax Micro Max as each scored a victory on the weekend, with these young guns providing some of the most action-packed racing of the weekend.
With only one round remaining in the 2015 FWT, championship points battles are heating up and taking shape. Official points for all classes are available to view HERE.  Both FWT ROK Cup USA drivers and Rotax MAX Challenge competitors who have not registered for the final event in Ocala in March can register HERE.
Importantly, MAXSpeed Entertainment would like to remind teams and competitors about the finale event points structure for the 2015 Cold Stone Florida Winter Tour.  Please note, utilized for both the ROK Cup USA and Rotax MAX Challenge races, the FWT will drop the worst single day point total and the series will be a best four out of five race series.  FWT Round 1 (Homestead races 1 and 2) and Round 2 (Orlando races 3 and 4) will be based on two double race weekends, scored based on finishing order of Qualifying, Pre-Final, or Heats and the Final.  Round 3 (Ocala) of the FWT will be a championship style event.  This race will be scored based on finishing order of Qualifying, three Heats, Pre-Final and Final.  Points awarded, tiebreaker explanation, and well as complete information can be found HERE.  MAXSpeed Entertainment urges every participant to view the document and be aware of the last round points structure.
"Thank you again to all the teams and competitors for their support at the Florida Winter Tour," continued Potter. "Also, thank you again to Andre Martins and everyone at the Orlando Kart Center, as well as all our event sponsors and supporters.  See you in Ocala!"
The final rounds of the 2015 Cold Stone Florida Winter Tour are set for March 21-22 for the ROK Cup USA program and March 27-29 for the Rotax MAX Challenge portion.  Here, champions will be crowned in each class, and an array of awards,valued at over $120,000, will be presented including tickets to the ROK International Final and the Rotax MAX Challenge Grand Finals.