Los Angeles Karting Championship Relocates Program to Willow Springs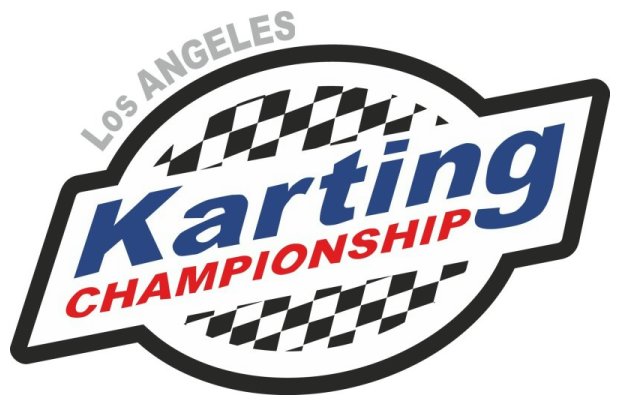 The Los Angeles Karting Championship (LAKC) is pleased to announce exciting news for their 2015 season. After a tumultuous start to the season, the historic Willow Springs International Raceway will be the new home track for 2015 and the organization is thrilled to be working with a group that is focused on developing a successful partnership. The opening race of the 2015 season will be held at Willow on March 28-29. LAKC would like to let the membership know that the LAKC is intact, strong and unconditionally devoted to producing the best events possible.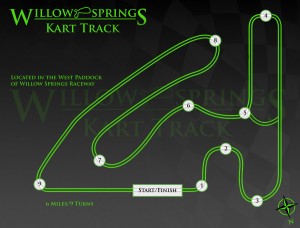 The surprise run of events that unfolded in February was extremely unfortunate and emotionally disturbing for the volunteer board and supporters who put in countless hours managing our series.  The organization was prepped and ready to roll for the opening round of our nine-race schedule in mid-February, but a disappointing last minute move for positioning on behalf of the contracted management of the traditional facility (CalSpeed) left the LAKC without a track on which to hold the first event of 2015.  A great deal of time and effort has been put in over the off-season to develop the 2015 schedule, using input from the teams and kart shops, all with the focus of maintaining a workable gap between the LAKC races and the SKUSA California ProKart Challenge events to give the LAKC drivers and teams the chance to adequately prepare for their next events.  In keeping with this effort, the LAKC will be continuing with most of the schedule that was released to the membership and the SoCal karting community.
"All of our special programs remain in place, including cash, prizes and other assorted programs that will be awarded this year.  A number of companies, most importantly, SKUSA, IAME, MG Tires, Vega Tires and PRD USA have stepped in to help provide incentives for our members for the 2015 LAKC Prize Award Program at Willow," commented LAKC President Chris LaTorre.
"We are thankful for the hospitality and enthusiasm that has been shown by the amazing people at Willow Springs International Raceway. This is a great facility that has real restrooms, an amazing newly remodeled restaurant and bar that offers hot breakfast and lunch. The facility creates a family friendly environment where you can bring your toys; bicycles, scooters, pets, R/C cars, etc.  This is not a free-for-all but we have very limited rules allowing a much more welcoming, family friendly facility. We are excited to finally have a facility that embraces our vision for the future of karting in Southern California."
LAKC remains committed to bringing you the highest quality event at the lowest possible cost to the racer. That has been, and will always be, the philosophy in running the organization. LAKC will be hosting a Town Hall Meeting after Saturday night practice (March 28) to discuss things that you – the racer – would like to see this season. Remember, this is YOUR series and LAKC wants to hear your feedback and suggestions to improve your experience. The membership owns the series, as it is a not-for-profit organization, so your input and involvement is critical and welcome.
LAKC will be running the Saturday practice and Sunday race day. This gives the opportunity to have a Saturday practice schedule and ensure all classes have the maximum amount of track time. Willow Springs International Raceway will offer Friday practice for the low price of $25. LAKC will also have brand new transponders available to rent for $15.  There is a $10 Willow Springs facility fee to enter the premises and have access to watch any events that may be going on during the race weekends. This wristband will be good for the entire weekend (Fri-Sun). There will be vintage auto racing going on at the big track all weekend, along with drifting on the autocross/skidpad track on Saturday during the March 28-29 race weekend. The drivers pre-registration entry fee of $85 will include FREE Saturday practice as well as the required insurance wristband necessary for grid/track access on both days. Any Mechanic/Tuner who requires grid access will need to purchase an LAKC insurance wristband for $15 per day or $25 for both Saturday and Sunday. This will not be required on Friday, since Willow is managing the track.
Camping in the pits will be offered at NO COST for the entire weekend, including Friday, Saturday and Sunday nights. They also have a limited number of full hookup spots next to the big track for rent @ $25 per night on a first come first served basis.  You can dump your motorhome for a $7 fee. Please check with Willow Springs directly to inquire about full hookup spots.

If you had previously registered with LAKC for the February race at CalSpeed, you will not need to do anything since your entry will be rolled over to this event. If you wish to be refunded for that event, please contact them for a full refund. A pit map is currently under development for this event. All pit spots will be at a reduced price of $80 each for the entire season. Any extra monies on your MSR account will be credited for future events or refunded if you like.
Updates to the website will be forthcoming during the next couple of weeks as pit map, prize programs and details are put together, spelling out any changes to the 2015 program. Thank you again for your support in 2015. LAKC looks forward to seeing everyone on March 28-29 at the season opener.
Important Links:
2015 Membership Registration – http://msreg.com/LAKC2015
March 28-29 Race #1 Registration – http://msreg.com/mar2015
For more about the 2015 Los Angeles Karting Championship program, please visit LAKC.org and 'Like' them on Facebook.