Benik Kart Celebrates Victory and Adds New Driver to Their Team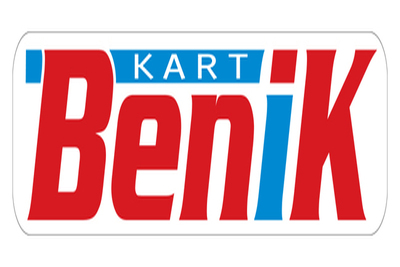 After a successful ROK Cup USA weekend at the annual Cold Stone Florida Winter Tour, Team BENIK Kart returned the following weekend with a handful of drivers competing in the Rotax MAX portion of the program. When the dust had finally settled and the rain had stopped falling, BENIK Kart drivers could be seen at the front of the field and on the podium as the series approaches the final event weekend.
"Our Rotax Micro Max program is proving to be very good," explained BENIK Kart Co-Founder Nick Mitchell. "We had drivers at the front of the field all weekend long and were able to take home another victory."
With qualifying for the Rotax MAX Challenge portion of the Florida Winter Tour taking place on Friday afternoon, BENIK Kart drivers would dominate the timed lap sessions taking the top three positions on Saturday and top two on Sunday. Diego LaRoque would claim the pole position for both days of wheel-to-wheel competition with Jade Hubert and Jak Crawford rounding out the top three on Saturday and Crawford claiming the second starting position for Sunday's competition.
LaRoque was the BENIK driver to beat as he took control of the weekend during Friday afternoon's qualifying sessions. Looking to carry the momentum into Saturday, weather would get the best of LaRoque but he would rebound Sunday to take the Rotax Micro Max victory. Jade Hubert would make it two BENIK drivers on the podium on Sunday as she would drive forward and claim the third position in the day's main event.
Looking forward to the next round, BENIK Kart will have another top caliber driver in their program, as Alessandro Famularo will join the growing program.
Mitchell continued, "We are very happy to have Alessandro aboard one of our BENIK Karts and welcome him to a winning program. He is a very talented driver and we cannot wait to begin working with him."
For more information on BENIK Kart, please contact Nick Mitchell or Ben Cruttenden via e-mail to Info@Benik-Kart.com or by phone at 754.206.4870. For all West Coast Sales, please contact Nash Motorsportz at 951.233.3431 or via email to nashmotorsportz@yahoo.com or through their Facebook at www.facebook.com/pages/Nash-Motorsportz/302987366497945. BENIK Kart can also be found online at www.BENIK-Kart.com, Facebook at www.facebook.com/BenikKart and Twitter at @kartBENIK.