Hoosier Racing Tire Announced as Title Sponsor of 2015 Karting Challenge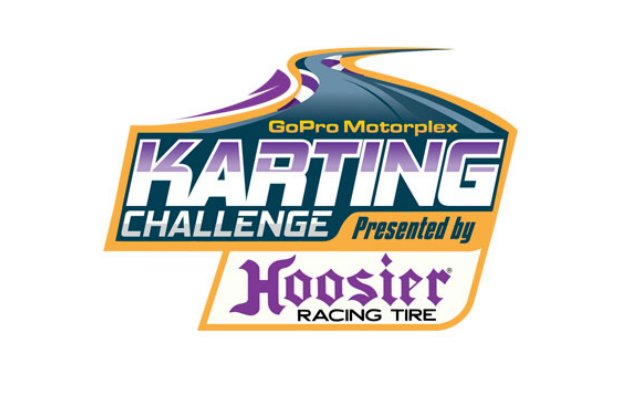 We are proud to announce our newest partnership with Hoosier Racing Tire as title sponsor of the 2015 Karting Challenge club series. As the official tire for all Karting Challenge series divisions (excluding Kid Karts), Hoosier Racing Tire will also sweeten the year-end championship prizes, adding a set of tires and a Hoosier Champion Jacket to each Champion's winnings.
Additionally, a corner that tends to put our spec Hoosier karting tires to the test, Turn Eight, will be renamed the Hoosier Hairpin!
We would also like to welcome HMS Motorsports, Wassup Dog, The Tire Depot, Race City Golf Cars and Hoosier Racing Tire as Karting Challenge Class Sponsors in 2015.
We would like to thank Hoosier Racing Tire and all of our new sponsors who have chosen to support the 2015 Karting Challenge series just in time for Round One next Saturday, March 7.
Round One will include racing for 10 karting divisions as well as the Rental Kart Light division. Each race day of the 10-round series features two practice sessions, qualifying and two finals per division. Spectator admission to all Karting Challenge events is FREE!
Event Details>>
Event Schedule>>
Pre-Register>>
LIVE Timing/Scoring>>
About Hoosier Racing Tire:
In business for more than 50 years, Hoosier Racing Tire is recognized as the largest race tire manufacturer in the world. For more information, please visit www.hoosiertire.com