2015 eKartingNews.com Constructors Championship Events Selected
Program adds more events and Cadet divisions to highlight chassis success across the country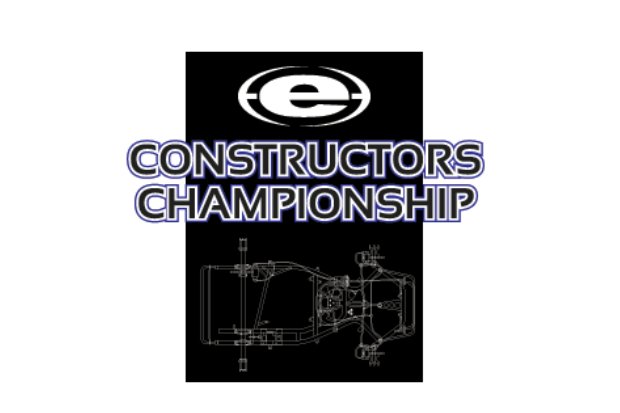 eKartingNews.com is happy to announce the structure and events for the 2015 EKN Constructors Championship program. The 2014 season crowned Tony Kart with its fourth straight title, exceeding the rest of the brands throughout the year, as CRG and Top Kart finished completed the podium. For the new season, the EKN CC program is expanding, welcoming in Cadet divisions along with new series.
This is the tenth year of the EKN Constructors Championship, which began focused solely on one national program and has since expanded to include 71 races from 44 events following 12 different programs from around the country. The EKN CC program for 2015 includes the Superkarts! USA Pro Tour, US Open, US Rotax Grand Nationals, WKA Manufacturers Cup Series, United States Pro Kart Series, California ProKart Challenge, Rotax Can-Am ProKart Challenge, Texas ProKart Challenge and the Rock Island Grand Prix during the summer. The premier winter programs, such as the Rotax Challenge of the Americas, Florida Pro Kart Series, and both weekends of the Florida Winter Tour are included in 2015.
"Things have certainly changed in the last 10 years. Back in 2006, we had one national program with a lot of regional and coastal series. Today, teams and kart shops are racing 12 months out of the year," added eKartingNews.com Managing Editor David Cole. "For 2015, we have added the Cadet divisions from the events and series we are including in the EKN CC program. The manufacturers are focusing a lot of resources and development on getting their brand to the top of the podium for the young drivers, and we need to recognize their achievements. Along with the addition of Cadet classes, we have expanded the program to include some of the new series coming in 2015, along with some larger regional programs to even out the balance between east versus west."
In total, a possible 10,905 points are available before the season starts with the series/events split up into National Events, National Series, Regional Series, and One-off Events. All award points for the top-five finishers in the selected classes (each class must have a minimum of 10 entries starting the race in order to count toward the EKN CC). The National Events structure is the following; 1st=20 points, 2nd=16 points, 3rd=12 points, 4th=8 points, 5th=4 points. The National Series structure – 10,8,6,4,2 – with the Regional and One-Off Events the basic – 5,4,3,2,1 – format.
The first publication of the 2015 EKN Constructors' Championship standings is set for the end of April. We ask that all racers and teams ensure their registration information is correct prior to every race to help the event/series produce the correct information for our calculation process.
2015 eKartingNews.com Constructors Championship Schedule

| Date | Series | Event | Track | Location |
| --- | --- | --- | --- | --- |
| 12/29 | WKA Manufacturers Cup Series | Round 1 | Daytona International Speedway | Daytona Beach-FL |
| 1/10 | Rotax Challenge of the Americas | Round 1-2 | Musselman Honda Circuit | Tucson-AZ |
| 1/10 | Florida Pro Kart Series | Round 1-2 | Palm Beach Kart Center | Jupiter-FL |
| 1/17 | Florida Winter Tour Rok | Round 1-2 | Homestead Karting | Homestead-FL |
| 1/24 | Florida Winter Tour RMC | Round 1-2 | Homestead Karting | Homestead-FL |
| 2/7 | Florida Pro Kart Series | Round 3-4 | Palm Beach Kart Center | Jupiter-FL |
| 2/7 | California ProKart Challenge | Round 1 | Buttonwillow Raceway | Buttonwillow-CA |
| 2/14 | Rotax Challenge of the Americas | Round 3-4 | PKRA Formula K Raceway | Glendale-AZ |
| 2/21 | Florida Winter Tour Rok | Round 3-4 | Orlando Kart Center | Orlando-FL |
| 2/28 | Florida Winter Tour RMC | Round 3-4 | Orlando Kart Center | Orlando-FL |
| 3/7 | California ProKart Challenge | Round 2 | Willow Springs Raceway | Rosamond-CA |
| 3/14 | Rotax Challenge of the Americas | Round 5-6 | Simraceway Performance Karting Center | Sonoma-CA |
| 3/14 | Florida Pro Kart Series | Round 5-6 | 103rd Street Sports Complex | Jacksonville-FL |
| 3/21 | Florida Winter Tour Rok | Round 5-6 | Ocala Gran Prix | Ocala-FL |
| 3/28 | Florida Winter Tour RMC | Round 5-6 | Ocala Gran Prix | Ocala-FL |
| 4/11 | California ProKart Challenge | Round 3 | Buttonwillow Raceway | Buttonwillow-CA |
| 4/11 | Texas ProKart Challenge | Round 1-2 | Gulf Coast Kartway | Katy-TX |
| 4/18 | WKA Manufacturers Cup Series | Round 2 | GoPro Motorplex | Mooresville-NC |
| 4/18 | Rotax Can-Am ProKart Challenge | Round 1-2 | Horn Rapids Kart Track | Richland-WA |
| 4/25 | United States Pro Kart Series | Round 1-2 | GoPro Motorplex | Mooresville-NC |
| 5/2 | SKUSA Pro Tour SpringNationals | Round 1-2 | PKRA Formula K Raceway | Glendale-AZ |
| 5/16 | US Open | Round 1-2 | Dallas Karting Complex | Caddo Mills-TX |
| 5/30 | WKA Manufacturers Cup Series | Round 3 | Briggs & Stratton Raceway Park | Dousman-WI |
| 5/30 | Rotax Can-Am ProKart Challenge | Round 3-4 | Southern Oregon Kart Track | Medford-OR |
| 6/6 | California ProKart Challenge | Round 4 | Simraceway Performance Karting Center | Sonoma-CA |
| 6/13 | Texas ProKart Challenge | Round 3-4 | North Texas Kartway | Denton-TX |
| 6/20 | United States Pro Kart Series | Round 3-4 | US AIR Motorsports Raceway | Shawano-WI |
| 6/27 | US Open | Round 3-4 | Grand Junction Motor Speedway | Grand Junction-CO |
| 7/11 | Texas ProKart Challenge | Round 5-6 | Dallas Karting Complex | Caddo Mills-TX |
| 7/11 | Rotax Can-Am ProKart Challenge | Round 5-6 | Greg Moore Raceway | Chilliwack-BC |
| 7/18 | WKA Manufacturers Cup Series | Round 4 | New Castle Motorsports Park | New Castle-IN |
| 7/25 | SKUSA Pro Tour SummerNationals | Round 3-4 | New Castle Motorsports Park | New Castle-IN |
| 8/1 | United States Pro Kart Series | Round 5-6 | Michiana Raceway Park | New Liberty-IN |
| 8/8 | United States Rotax Grand Nationals | One-off | Carolina Motorsports Park | Kershaw-SC |
| 8/22 | United States Pro Kart Series | Round 7-8 | New Castle Motorsports Park | New Castle-IN |
| 8/29 | WKA Manufacturers Cup Series | Round 5 | Pittsburgh International Race Complex | Wampum-PA |
| 8/29 | California ProKart Challenge | Round 5 | Adams Motorsports Park | Riverside-CA |
| 9/5 | Rock Island Grand Prix | One-off | Rock Island Street Course | Rock Island-IL |
| 9/12 | Rotax Can-Am ProKart Challenge | Round 7-8 | Pat's Acres Racing Complex | Canby-OR |
| 9/26 | California ProKart Challenge | Round 6 | Streets of Lancaster Grand Prix | Lancaster-CA |
| 10/3 | Texas ProKart Challenge | Round 7-8 | Oklahoma Motorsports Complex | Norman-OK |
| 11/14 | US Open | Round 5 | The LINQ Hotel & Casino | Las Vegas-NV |
| 11/21 | SKUSA SuperNationals XIX | Round 5 | Las Vegas Convention Center | Las Vegas-NV |