2015 EKN Chassis Showroom: Comet Eagle
Historic karting family continues providing chassis for American market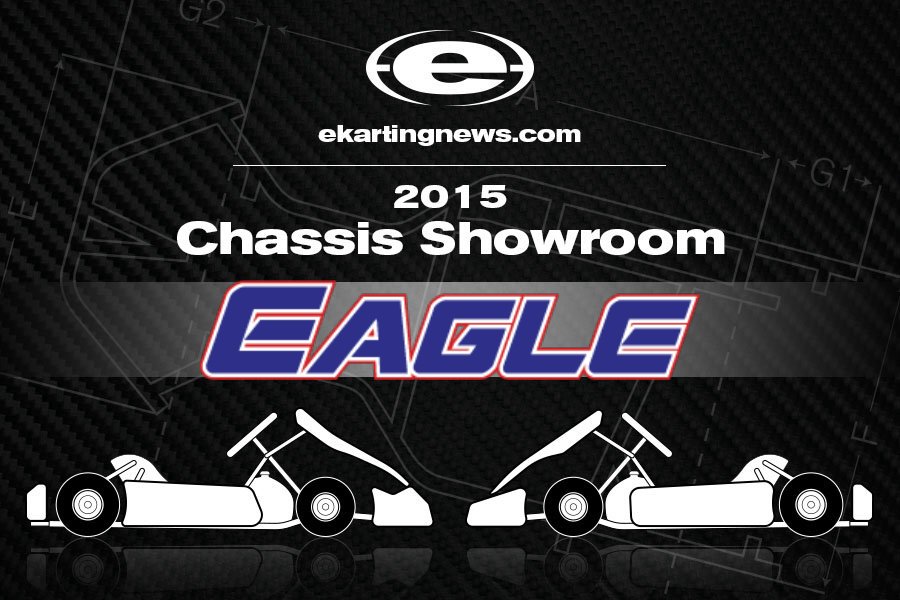 EKN is excited to offer a new editorial series for our readers – our 'Chassis Showroom'. Over the next couple of months, we will be highlighting many chassis manufacturers and the importers / dealers who are responsible for making these karts available to the North American karting community.  The market is filled with models for all levels of competition, from four-cycle to shifterkarts, and the new offerings are really great looking.
Manufacturer: Comet Kart Sales


Comet Kart Sales began as a 'part-time' kart shop out of Emerson Dismore's garage in 1959. At that time, 'Diz' was a dealer for 'Comet' karts, and began servicing off-road vehicles, as well. Eventually, Comet Kart Sales became a full-time business for Emerson, who worked with his wife Retha. Emerson's young son Mark eventually began racing, and later become a crucial part of Comet Kart Sales. Today, Mark and his wife Donna run the kart shop today after Diz passed away in 2003. Their son Mark, daughter Esteina and other family friends have helped continue the history and success of Comet Kart Sales. Comet is an official dealer of a number of chassis brands, including Arrow, Birel ART, Coyote, CRG, FA Kart, iKart, Kosmic, Margay, Merlin, and Tony Kart, but they also build their own chassis – the Eagle.
Chassis: Eagle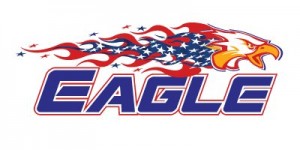 Since the early 1980's, Comet has manufactured its own line of racing karts. From laydown to oval to sprint karts, Comet has found success in all disciplines of karting. The latest model manufactured by Comet is the new Eagle chassis. Designed with affordability and quality in mind, the Dismores and the rest of the CKS staff put their vast karting knowledge on paper, creating the Eagle. The chassis was designed to be a versatile kart that easily accepts inboard 4-cycle engines like the Briggs LO206 or outboard 2-cycle engines like a TaG or Yamaha KT100. The frame rails come from Europe, purchased from the same mills at which major karting manufacturers buy their tubing. The material is imported into the United States, where Comet has it cut, bent, and TiG welded in Indianapolis before going off to the local powdercoater for painting. Each kart is put together with a customized build sheet to provided exactly what the customer wants, as the chassis is available with a large number of options. Axle size is one option and is as much a question of a racer's budget it is performance, starting with the American-standard 1 1/4" – the axle size can be upgraded to 40mm or 50mm, if desired. The size and type of wheel hubs are another option, as are with the size and type of seat, bodywork graphics and even a custom Eagle steering wheel from KG Karting USA. Comet typically starts with a painted bare frame, and builds the Eagle kart to the work order of the customer – giving them exactly what they want.
---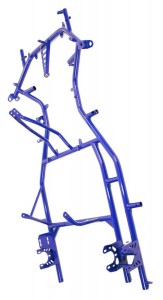 Eagle
Frame tube size: 30/32mm
Wheelbase: 1040mm
Spindle size: 17mm
Front width: 675mm
Rear width: 645mm
Length: 1980mm (with bodywork)
Front hub: 50mm Short Aluminum
Rear hub: 50mm Short Aluminum
Front Wheels: Douglas Aluminum 5"
Rear Wheels: Douglas Aluminum 5"
Brakes: MCP
Seat: Fiberglass
Steering Wheel: KG Suede (three colors available)
Bodywork: KG EVO, Unico, or Buru (many colors available) – plastic rear bumper optional upgrade
---
Dealer List:
Comet Kart Sales
2650 West Main Street
Greenfield, IN 46140
317-462-3413
cometkartsales.com
---
Photo Gallery: