EKN Driver Diary: Trey Shannon – 2015 24 Hours of America Pre-Race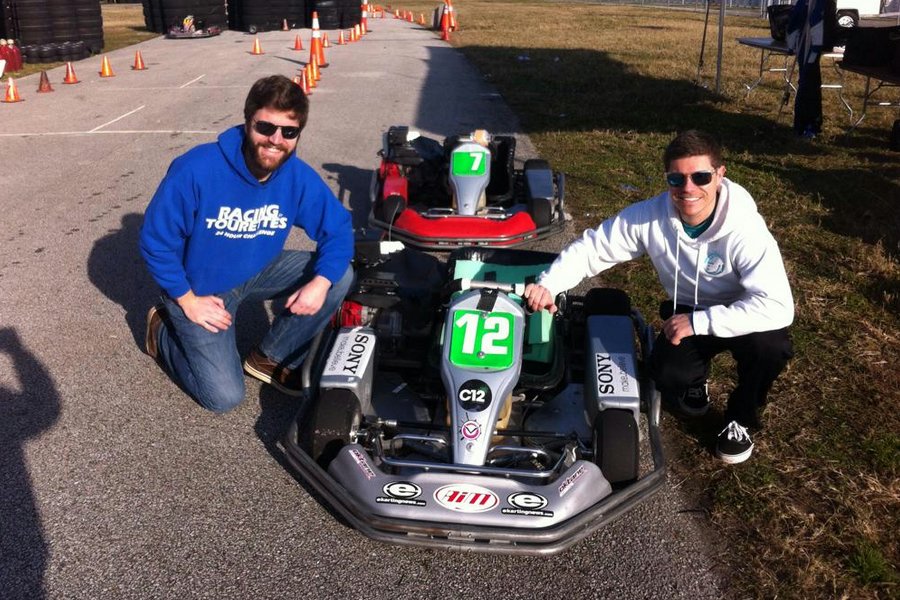 eKartingNews.com has partnered up with Racing For Tourettes driver Trey Shannon as he attempts his fifth 24 hour challenge aboard a kart. This time, the Guinness World Record driver is set to challenge two other drivers at the same time, on the same track in the same event, all competing in the 24 Hours of America at the Daytona International Speedway. The three-part series will feature a Preview, a Pre-Race, and a Post-Race entry as part of the EKN Driver Diary segment.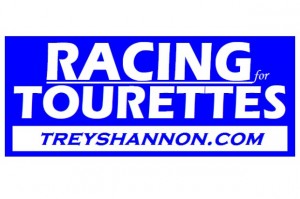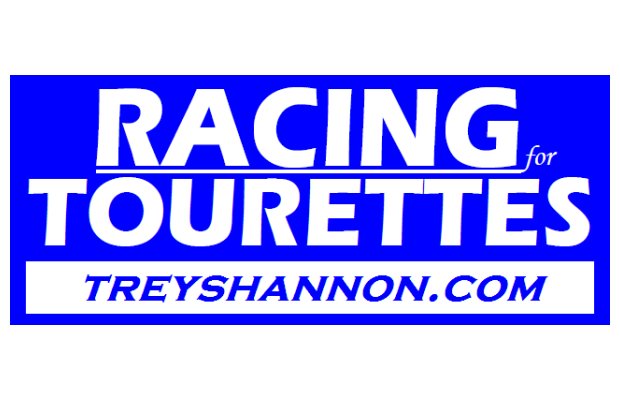 Day 1 is in the books. One thing I really enjoy about the 24 Hours of America is that on Friday morning I get to sleep in. I've never been to another race where that's possible, so I try to take advantage of that as much as possible. I did my best to sleep until noon, but only made it to 8 o'clock. It was still nice though not having to wake up to an alarm clock, especially on a race weekend. After eating some awesome hotel breakfast and running some errands, mainly to find foam for my seat (little tip: Jo-Ann Fabrics has some great seat foam), it was off to the speedway. While all the other teams were feverishly getting in practice laps and working on their race strategies, most of my day consisted of talking to the race organizers to get a good understanding of the rules for the solo class, staying overly hydrated, and meeting the two guys I'll be racing against for an entire Earth's rotation.
At 4:30 we had the pre-event drivers meeting and selected our karts. While getting the kart prepped for practice I realized my genius plan to fashion a go kart with rear view mirrors was a huge bust. With there being no way to safely secure the mirrors to the kart and actually use them to see behind me, I decided to scrap the idea. Neither of the other solo drivers is running with mirrors either, so no harm no foul. I'll still have my brother on the radio with me spotting for the whole 24 hours, plus at night I can use the shadows from the temp lights to see if anybody is coming up behind me. I made it through the last one of these with no mirrors, so I think I can manage.
Once we decided to ditch the mirrors and use them to light a couple ant hills on fire, I got down to the business of actually driving the go kart. I went out for a few laps to get a feel for the track in these karts and see what a few quick laps felt like. I'll be off pace tomorrow, but it helps to get a feel for lapping at 95% or so to get a good baseline for what everybody else is doing and see where I can back off and conserve my energy in the safest possible way. Every track has a section or two that works on you more than others, so I wanted to figure out where those were and make sure I was being smooth through them. Once I got that baseline I settled in and got to work on figuring out what my race pace will be. In these karts, this Daytona track isn't too physical, so I have some flexibility in terms of how fast I want to run and where I want to let people by. I say that now, but I'll probably regret doing so about 15 hours into the race.
After I got all that boring 'how to drive slow' stuff taken care of, I decided to have a little fun and put down some quick laps. When I came off the track for the night, I was sitting 4th on the time sheets. The last half hour of practice constituted qualifying, so we timed it so that I'd do those quick laps in the beginning of that last half hour. Well, as it turns out, practice got extended by a half hour, so my time didn't count for qualifying. Either way, we three solo guys will be starting at the back anyway, so it really doesn't matter. The same thing happened to the other two solo guys as well, so none of us had an official qualifying time. As racers though, we still want to be faster than each other, and everybody else, even if it's just for bragging rights.
After practice was over, it was time to pack up the gear and head off to dinner. We found this hole in the wall Italian place called Don Vito's, and it was freakin' amazing. If you're ever racing down in Daytona, definitely check this place out. Not only was the food great, but the owners were a trip. Made for a great dinner and a quality carbo-load before tomorrow's karting marathon. Next order of business is to pass the heck out. Can't wait for tomorrow! After I'm done thoroughly exhausting myself for 24 hours, I'll do my best to get my recovery on and write my post-race diary entry that you will no doubt be eagerly anticipating the publishing of. Thanks everybody for all your support. Talk to you again soon!