EKN Driver Diary: Trey Shannon – 2015 24 Hours of America Preview
Guinness World Record driver taking on two solo drivers, and 25 teams in endurance event at Daytona International Speedway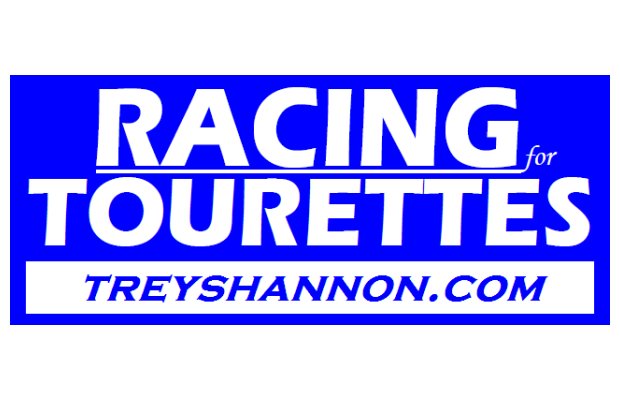 eKartingNews.com has partnered up with Racing For Tourettes driver Trey Shannon as he attempts his fifth 24 hour challenge aboard a kart. This time, the Guinness World Record driver is set to challenge two other drivers at the same time, on the same track in the same event, all competing in the 24 Hours of America at the Daytona International Speedway. The three-part series will feature a Preview, a Pre-Race, and a Post-Race entry as part of the EKN Driver Diary segment.
Hello everybody, and welcome to my EKN Driver Diary for the 2015 24 Hours of America this weekend at Daytona International Speedway. I'm Trey Shannon and I'll be cataloguing my 24 hour karting adventure this weekend for all you to enjoy. For those of you who kept up with my driver diary for last year's 24 Hours of America at Charlotte Motor Speedway (well, October 2013 actually), I'll try not to make this a monotonous regurgitation of everything I said in that one. There are a few major differences between this race and last year's, so this should be mostly original stuff and is sure to win me a Pulitzer Prize, or perhaps give you a mildly entertaining 15 minute break at work. Either way, I'm glad you're reading and I hope I don't bore you to death!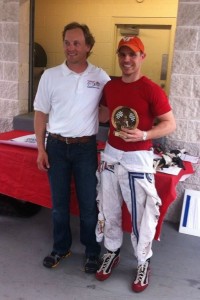 First off, I'm excited that EKN asked me to do another Driver Diary for this edition of the 24 Hours of America. I love racing karts, and it's even more fun to share my experiences with everybody who got tricked into reading this thinking it was real journalism. This is my second time racing in the 24 Hours of America as a solo driver, and believe it or not the 5th time I've decided that driving a kart for 24 straight hours would be a fun and exciting thing to do. If you're questioning my mental stability at this point, I completely understand. The huge difference between this 24-hour challenge and the other four I've done so far is the fact that I get to race against somebody, and not just anybody. Back in February, my 24-hour indoor karting record was broken by a nice gentleman in Australia by the name of Cam Wilson. Nice as he was, we in America don't take to kindly to our records being broken. Luckily, Ryan Dyer up in Maine had America's back, and promptly broke the record in April. Ryan and I will get to chance to go head-to-head this weekend in Daytona, along with another dude coming all the way from Japan named Motoyasu Yamada. It's all in EKN's sweet Solo class preview article. If you haven't read it, check it out here. It would have been cool to have Cam and a couple other guys who I've traded world records with come out for this, but perhaps that's a project for the future.
Absentees aside though, I am excited, thrilled, honored, privileged, and so many other superlatives-ed to share the track with Ryan and Motoyasu. I'm even more excited to have some head-to-head competition for 24 hours for the first time. With a world record attempt, the strategy is simple. You know what the record is, and you make a strategy to go at least that far with some cushion built in, hoping you crush it but in the end are just happy you barely made it and you can call yourself a world record holder. For this though, the strategy will be evolving throughout the entire 24 hours based on how far ahead or behind the other guys are, and how far you think they might end up going. On top of that, there's the whole 'pushing your body to its limits for 24 hours' thing. Oh, and trying not to be a moving chicane on a track full of 26 other karts going full throttle to try and take the overall win. It's going to be a real challenge to try and win this thing, and not get run over in the process. I will have a spotter and rear view mirrors though to help with the being overtaken every four seconds conundrum. I know, spotter and mirrors in a kart…jealous? None of us know how this is going to play out, so I'm just focused on being smooth in the kart, making my rest breaks short, staying strong through the whole 24 hours, and having a whole lot of fun. I know my brother Drew will take care of the rest as part of my support team in Daytona.
It's about that time to shove off and start heading south for Daytona. I really have to thank Endurance Karting for adding a Solo class to the event this year. It wasn't just a matter of adding it in there and hoping a couple people signed up. They worked their butts off to find a way to make this feasible and safe, not just for us but for everybody out on track, and I think I speak for all three of us in the solo class when I say how much I appreciate their efforts. Organizing a 24-hour race is mega, especially when they're providing all the karts as well, so I'm very grateful they are willing to give this solo class thing a shot. Three drivers in the first year isn't bad. Hopefully it can turn into more in the future!
I'll be providing another entry into this oh so enthralling Driver Diary after practice and qualifying on Friday, and another after the whole race is over. That one might take me a couple days to get to, so apologies in advance to all of my adoring fan who will be waiting by the computer for EKN to post the next entry. If you want to follow along during the weekend, just go to my website www.treyshannon.com. Both my personal Twitter and Racing For Tourettes Facebook feeds are on the home page. The race itself will be on Race Monitor as well. I'll be in the #12 Racing For Tourettes entry. Race starts Saturday at 11AM EST. I can't put into words how excited I am for this opportunity, especially at Daytona. This is going to be a great weekend, and I can't wait to share it with everybody. See you after qualifying!