California ProKart Challenge Readies for 2015 Opener
Six-race program set to begin at Buttonwillow as drivers chase for part of the $75,000 in cash and prizes this season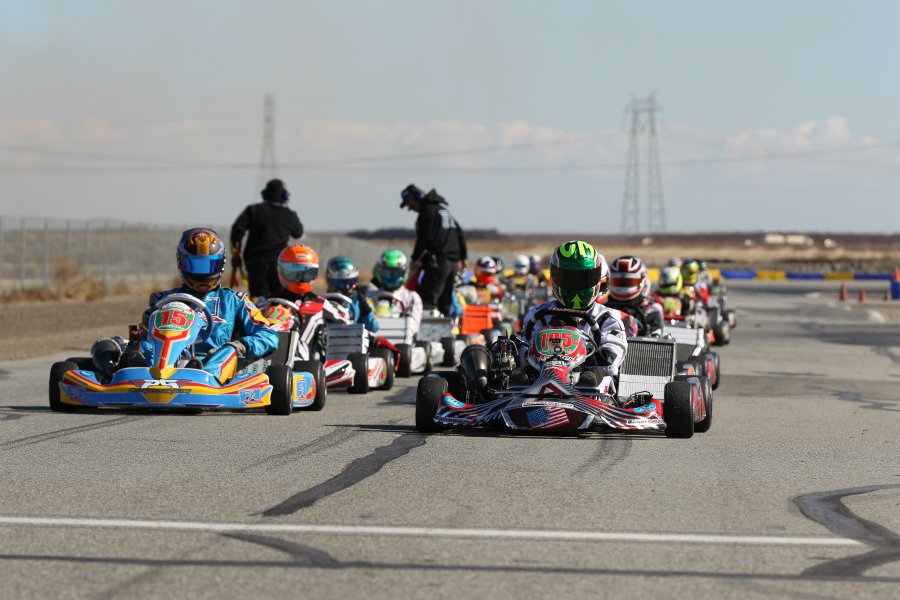 Grids are expected to be full once again when the California ProKart Challenge begins the 2015 season in Buttonwillow (Photo: dromophotos.com)
The 2015 season is set to get underway for the Superkarts! USA organization, as the flagship regional program California ProKart Challenge is set to host its opening round of competition. Scheduled for February 6-7 at the Buttonwillow Raceway Park, SKUSA is expecting another large turnout for the season opener as the paddock is almost full with pit spots reservations, huge numbers of new applications are streaming in for SKUSA memberships, and former racers are making an exciting return to the track.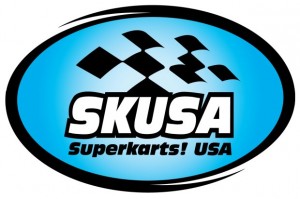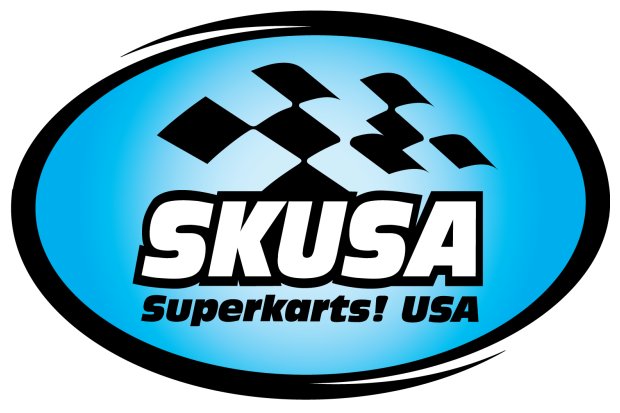 Aside from bragging rights and the prestige of winning, racers are ready to compete for what is another record-breaking championship prize package in 2015. Over $75,000 in cash, gift certificates and prizes will be awarded this season, thanks to the many partners Superkarts! USA has formed, including IAME USA, Honda Performance Development (HPD), MG Tires, Mothers Polish, VP Fuel and others. In addition to the year-end prizes, each podium ceremony features more prize-winning opportunities, as the individual weekend totals for these raffles will regularly top the $2500-mark, thanks to the number of race products and SKUSA entries handed out.
The categories offered for the 2015 California PKC program will feature the same seven race groups and 10 categories that were offered last year, in addition to a new division for SKUSA. The Stock Moto classes include S1, S2, S3, S4 and S5, and will be joined by the new S4 Super Master class that will run on-track with the regular S4 Master division. The S4 Super Master class invites drivers 45 years and older to compete for a weekend trophy and series championship. The TaG groups, including Senior, Master, Junior and now Cadet all feature the IAME engine brands. The Parilla Leopard and X30 are approved for Senior and Master, while Junior remains the Parilla Leopard only. The IAME Mini Swift 60 engine is the new mandated powerplant for TaG Cadet, a class that is sure to sell out at each PKC event this season. This class includes the TaG Cadet Rookies – drivers that are 7 to 9 years old or new to PKC (with qualifying times in the second half of the field).
Superkarts! USA and IAME USA West have worked together to bring in additional staff to assist drivers and teams with the new IAME Mini Swift 60 engine, along with the new carburetors utilized for the X30 powerplant. Andrew Fallon from Tillotson will be trackside at Buttonwillow, both on Friday and Saturday, to help racers with any questions or concerns they have. SKUSA encourages racers and their mechanics to take advantage of this extra on-site support.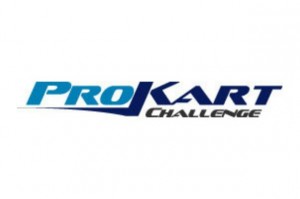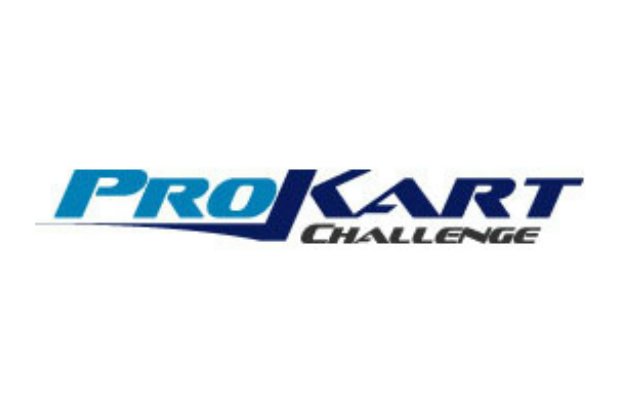 The 2014 season of the California ProKart Challenge featured some exciting racing and chases to the series championships. For 2015, SKUSA is again offering the top nine drivers in each category from last year's championship standings the option to run the single-digit number they earned. To review the numbers reserved for 2015, visit the SKUSA website.
Online registration for Round One of the California ProKart Challenge remains open until Tuesday, February 3 at midnight – with the discounted price of $310 for entry and stamped race tires. Pit move-in begins on Thursday afternoon, February 5, for those wanting to get set-up early. On Friday, the PKC registration desk opens at the track at 7:00am for check-in and walk-up entries, with the official practice day beginning on track at 9:00am, running until 5:00pm. There is a nominal fee of $50 for overnight camping at the track, which is only allowed Thursday and Friday evening, and attendees are encouraged to reserve space now. Pit spots are also filling up fast as well, with SKUSA asking competitors to reserve their space as soon as possible. Complete race and venue information can be found at the California PKC Event Page. SKUSA is also encouraging new and returning members to make sure they have an active membership and license to race, along with their pre-approved race number.
For more info on anything related to Superkarts! USA, please visit the website – www.superkartsusa.com – or call the SKUSA head office at 951-491-0808.