Superkarts! USA Announces California ProKart Challenge Prizes
Over $75,000 in cash and prizes up for grabs this season as SKUSA resets the bar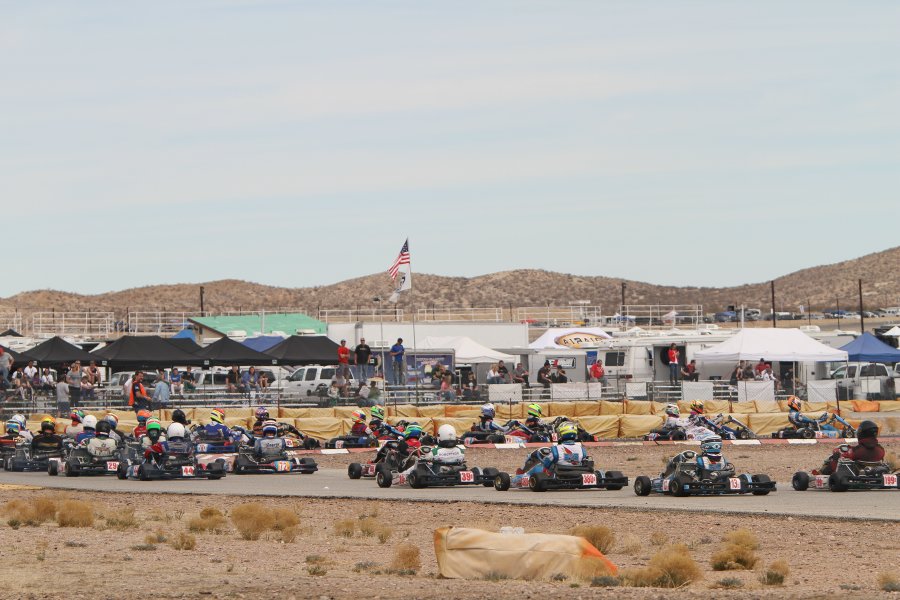 Large fields are expected again at the California ProKart Challenge, vying for the over $75,000 prize package up for grabs in 2015 (Photo: dromophotos.com)
The first Superkarts! USA event of 2015 is just two weeks away, as the flagship California ProKart Challenge will open the season on the February 6-7 weekend at Buttonwillow Raceway Park.  Last year, the first event drew a strong field of drivers and SKUSA officials are excited to once again meet with their racers to begin the chase for this year's PKC championship titles. The SKUSA staff continues to improve the series in an effort to offer the best value in karting, and they have put together yet another attractive prize package for 2015.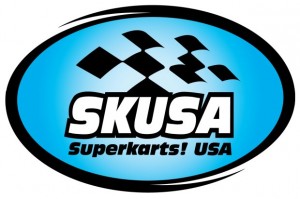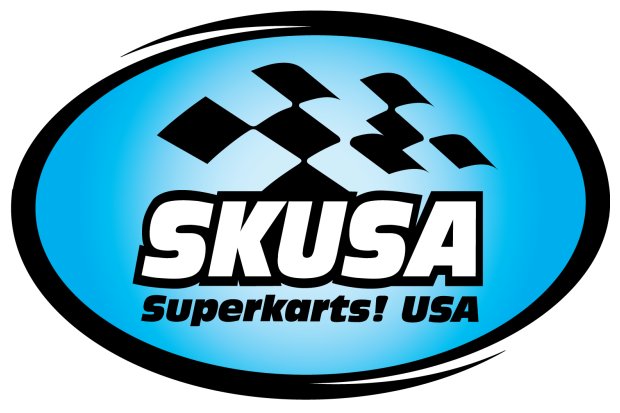 "We've made a number of moves over the last couple of years that have been motivated by our goal to stabilize our program and provide great value to our customers," offered Tom Kutscher, Superkarts! USA President. "I'm excited about our strong relationship with HPD and our new connection with IAME USA, as both will provide new and growing payback to our racers.  I'm always thrilled with the value that we offer our drivers, as our focused class structure provides unparalleled track time that includes over 70 laps during a race day.  We aim to provide the total package – track time, a fun atmosphere, weekend prizes and season-end rewards."
All told, SKUSA expects to dole out over $75,000 in cash, gift certificates and prizes throughout the course of the season.  IAME USA is a new and exciting partner for Superkarts! USA, and this new relationship will help build the prize package for 2015.  IAME USA West will be providing SKUSA with top-end kits to award to IAME drivers through random podium presentation raffles all season.  As always, drivers will need to be in attendance during the trophy presentations to claim the prize – otherwise, another name will be drawn.  In addition, SKUSA will be drawing the name of a TaG driver at every race to win a $250 IAME USA West gift certificate, which can be used toward the purchase of a new IAME X-30, X-30 Junior or Mini Swift.  Last, but certainly not least, SKUSA will be giving away two complete IAME engines at the season-end banquet.  The first will be a raffle that will be open for all drivers, in any TaG class, who competed in at least five of the six ProKart Challenge TaG races in 2015.  The second engine will be reserved for one of the newly-crowned TaG champions.  The names of the TaG Senior, Master, Junior and Cadet champions will be put into a hat for the chance to win an IAME engine of their choice.  For both of these engines, the winner must be present at the banquet to accept the prize or another name will be drawn.
Honda Performance Development (HPD) continues to build on its close relationship with Superkarts! USA and will once again return with its Contingency Program, awarding the top 3 PKC champs in all stock Honda classes with 'HPD bucks' at the end of the year. They will also be providing product all year long which will be raffled off to the Stock Honda drivers at the individual podiums, and will again offer up a new Honda generator to be raffled off at the season-end banquet in October.
"It's not hard to see that HPD is behind SKUSA completely, and we're very pleased to have a growing relationship with them," Kutscher added. "We're working on other projects and programs with them, and this is great for Stock Moto racing with Superkarts! USA."
SKUSA's exciting podium raffles are legendary, and they will again be providing those attending the awards presentations with a shot at winning sets of MG tires, buckets of Mothers Polish products, cans of VP Fuel and free entries to upcoming PKC and SKUSA Pro Tour events. When Tom gets carried away, as he often does, it gets good for the PKC families. The individual weekend totals for these raffles will regularly top the $2500-mark.
The TaG Cadet drivers – SKUSA's youngest competitors – will vie for another special award package in 2015.  The 2015 TaG Cadet class champion will be awarded a full entry to the SKUSA SuperNationals in Las Vegas in November.  This prize package includes entry, fuel, oil and tires.  The banquet prize table will also feature no less than six sets of MG tires, the previously mentioned Honda generator and IAME engines, and of course, two tickets to the Granja 500 karting event, courtesy of MG tires.  This year, the tickets to this 'bucket list' event in Brazil will be raffled off to drivers who meet the following criteria: they must be 18 or older, have run in at least five of the six PKC races, be in attendance at the banquet, and cannot have won the ticket before.
Finally, one of the biggest awards in the SKUSA program will return in 2015 as the Streets of Lancaster Grand Prix Scholarship will again honor a special individual with full support for the 2016 PKC and Pro Tour racing season.  Each year, the SKUSA staff selects a driver who exemplifies the meaning of sportsmanship, class, diligence and quality of character through a season of Superkarts! USA racing. This driver must be dedicated to the SKUSA program and needs to be the 'complete package'. The chosen driver will represent Superkarts! USA and the Streets of Lancaster Grand Prix throughout the 2016 season, running the SOLGP colors on their custom-painted Brett King Design Bell helmet, custom suit and dedicated livery.  Quality men like Carter Williams and Austin Elliott have previously won the honor, which is worth over $12,000 in support.  The award recipient will be announced during the podium celebrations for this year's Streets of Lancaster Grand Prix in September.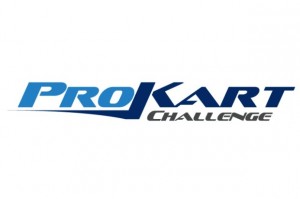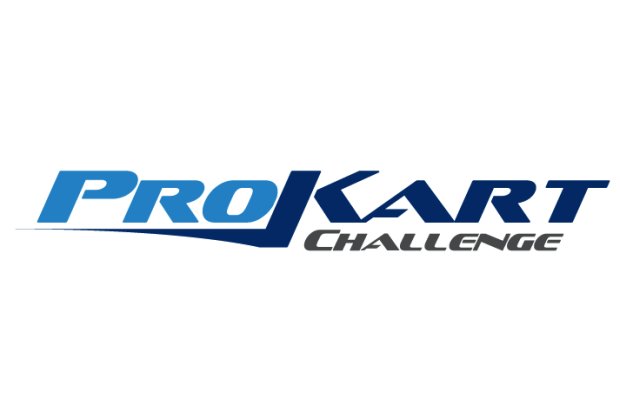 In addition to the prize package assembled for this year's series, SKUSA is also continuing its support for the development of the S5 Junior Stock Moto class. A select number of Honda CR125 engine rental packages remain available for interested families, and they will be provided at no charge to assist drivers who wish to move into the S5 class in either the California ProKart Challenge or the Los Angeles Karting Championship.  Interested families should contact SKUSA to discuss the opportunity of being included in this lucrative program.
Participation in the ProKart Challenge provides much in the way of exclusive access as well, as those drivers running in the first four races of the year (Buttonwillow, Willow Springs, Buttonwillow and Sonoma) will be included in the Priority Pre-Entry Program (PPEP), which will give them special pre-registration access to enter the SKUSA SuperNationals.   With many of the classes filling up within days of registration being opened, the PPEP provides a huge benefit to the core SKUSA customers.  This year's SuperNationals will take place at an exciting new venue – the Las Vegas Convention Center – on November 18-22 and classes are once again expected to be full, especially considering the potential for many new IAME Cup drivers from Europe planning their participation.
Each of the ProKart Challenge champions will head to the SuperNationals with a key component already in their pockets.  Champions will earn a Guaranteed SuperSunday Starting Spot for the Las Vegas spectacular, which is a bonus worth its weight in gold when it comes to being able to make the main in the larger classes.
With the new season just around the corner, SKUSA is also thrilled to announce that it has confirmed all of its class sponsors for the 2015 California ProKart Challenge.
S1 Pro Stock Moto – Vemme Kart/Extreme Karting
S2 Semi-Pro Stock Moto – Ryan Perry Motorsport
S3 Rookie Stock Moto – PKS Professional Kart Support
S4 Master Stock Moto – SwedeTech Racing Engines
S4 Super Master Stock Moto – 2Wild Karting
S5 Junior Stock Moto – Sanner Racing
TaG Cadet (including TaG Cadet Rookie) – Leading Edge Motorsports
TaG Junior – Nash Motorsportz
TaG Senior – Phil Giebler Racing
TaG Master – Mike Manning Karting
The following is the confirmed 2015 race schedule for the California ProKart Challenge:
Round #1: February 6-7 – Buttonwillow Raceway Park
Round #2: March 6-7 – Willow Springs International Raceway
Round #3: April 10-11 – Buttonwillow Raceway Park (Reverse)
Round #4: June 5-6 – Simraceway
Round #5: August 28-29 – Adams Motorsports Park
Round #6: September 26-27 – Streets of Lancaster Grand Prix
Registration is now open for the first round of the PKC. The deadline for online registration for the event is Tuesday, February 3 at midnight – with the discounted price of $310 for entry and stamped race tires. Move-in for Round One of the California ProKart Challenge begins on Thursday afternoon, February 5. On Friday, the California PKC registration desk opens at 7:00am, with the official practice day beginning on track at 9:00am, running until 5:00pm.  There is a nominal fee of $50 for overnight camping at the track, which is only allowed Thursday and Friday evening, and attendees are encouraged to reserve space now. Pit spots are also filling up fast. Complete race and venue information can be found at the California PKC Event Page.
For more info on anything related to Superkarts! USA, please visit the website – www.superkartsusa.com – or call the SKUSA head office at 951-491-0808.