Driver Safety Continues to be Focus for Second Year Kart Race Director Riley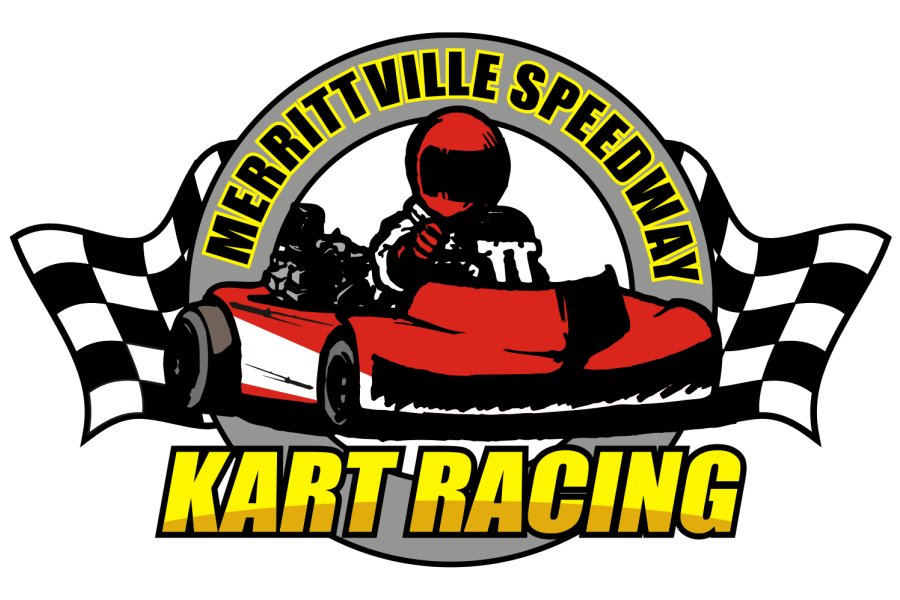 For 2015 … RACEceivers will become mandatory for all divisions," revealed Merrittville Speedway Kart Race Director Jeff Riley at the recent Driver Meetings, "since their inception Saturday Nights – RACEceivers have proved invaluable setting line-ups and alerting drivers of on track situations … using them this season will help us immensely on Tuesday Nights."
Mid-way through last season, Riley – also the owner of the new Vansickle Pet-Valu experimented using the Saturday Night Starter's Stand as a viewing stand will continue to oversee the racing from that position in 2015.
"As fast as things happen at track level," added Riley, "being up high gave me a whole new perspective and slows every down – it gives me a clearer picture of how everything is happening in regards to making calls."
The Tuesday Night Official Team stays intact with former karters turned Saturday Night Racers – Joey Mastroianni, (Rick's Delivery Sportsman Division) and second year drivers Chris Watson, (Rev's Full Throttle Powersports Modified Lite) and Alex Riley, (Van Raine Construction 4 Cylinder) will be joined by Ron Armstrong, Rob Watson, Jeff Hughes and Dan Wilder.
"We have a great team and we can't thank everyone including Tim Tallman, Paul Klager and Blake Priestley and anyone who has helped us in the past – we are looking to add to our Tech Staff for the coming season … we are able to check the basics but we'd like to look at engines and fuel on a regular basis," Riley concluded.
Riley's comments also touched on the following points:
* For original starts and restarts – there will be a single chalk line in Turn 3 much the same as an Orange Cone as a firing point
* Drivers will be given two warnings leading to a black flag for any rough driving
* Chain guards and/or chain guides will be mandatory on all karts in all divisions
* Minimum weights will be determined when the Rule Book is finalized however age limits will be enforced.
* Optional Make-up dates will be added to the schedule on a possible Wednesday Night in June and August and will only be used if needed.
Riley also introduced the sponsors that support the Kart Club – Lucas Oil, Performance Manufacturing, Vansickle Pet-Valu, Tim Phillips Garage, KC Auto Parts, RCM Racing Equipment, Ed MacPherson Construction, Superior Petro-Fuels, Cassell Manufacturing, Wilder Racing Engines, Burris Tire and Briggs & Stratton through the Novice 1, Novice 2, Junior 1, Junior 2, Junior Restricted, Senior Fun and Senior Animal Divisions and issued a challenge to race teams to get involved with the Senior Fun Division.
Merrittville Speedway's Lucas Oil Weekly Karting Series Teams are encouraged to participate in the upcoming Seaway Mall and Pen Centre Shows in March in addition to the annual Kart Club Demonstration Night and weekly Kart Displays that will help showcase the 22nd Season during the Saturday Night Stock Car program.
Also a must for new karters or those wishing to get a head start on the upcoming season is the annual RCM Racing Equipment Kart School with the date to be announced in the near future.
Karters interested in participating in any of the promotions and/or Kart School can contact the Speedway's Winter Office at 905-685-7223 or by contacting (General Manager) Erica Bicknell-Jones at  ebicknell@cogeco.net or Jeff Riley merrittvillekartclub@hotmail.com
MERRITTVILLE SPEEDWAY SPONSORS
The 2015 Lucas Oil Kart Weekly Racing Series for Merrittville Speedway's 7 Divisions is brought to racers by partners including Performance Manufacturing, Vansickle Pet-Valu, Tim Phillips Garage, Ed MacPherson Construction, RCM Racing Equipment, Cassell Manufacturing, Superior PetroFuels, Briggs & Stratton, KC Auto Parts, Wilder Racing Engines and Burris Tire.
Lucas Oil Products is one of the fastest growing additive lines in the consumer automotive industry featuring a premium line of oils, greases and problem-solving additives. Through innovative product research and development, along with aggressive marketing programs, Lucas Oil Products has established itself as the top selling additive in the industry.
Look for Lucas Oil Products at their favorite automotive retailer or repair centre including the KC Auto Parts, Tim Phillips Garage and through RCM Racing Equipment.