Alan Rudolph Launches His Own Driving School and Takes Ownership in New Texas Racing Complex
Huge name in the karting industry set for fresh start in Texas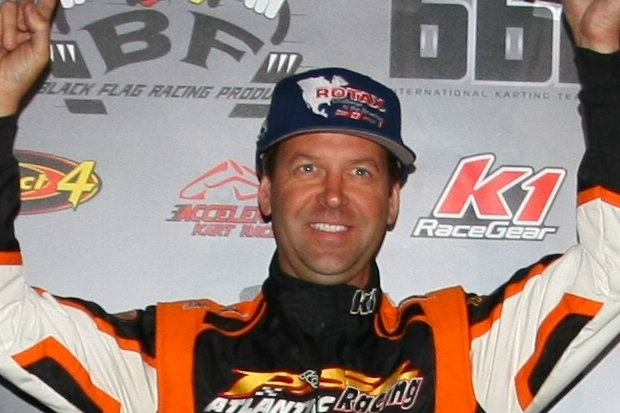 (Photo: SeanBuur.com)
Changing the motorsports and karting market in Texas, SpeedsportZ Racing Park, part of the Grand Texas project, is pleased to announce a new face and name to their growing operation. Stepping up to the plate as a Co-Owner in the facility as well as President and Operations Manager, Alan Rudolph is set to make the move to Houston, Texas. Wiping the previous slate clean, the multi-time karting champion and long time industry member will have a fresh canvas to build one of karting's most sought after world-class facilities and driver training programs, and establish the 'Alan Rudolph Racing Academy' (ARRA) brand.
"I have fallen behind on the SpeedsportZ Racing Park timeline as I have been busy solidifying Alan Rudolph in the key role in the SpeedsportZ Racing Park," explained Tim Crawford, now Co-Owner of the soon to be motorsports playground. "My search for the perfect person came to a close recently and we have finally locked down a long term agreement. Alan will be a Co-Owner in the facility as well as President and Operations Manager. His deep network and friendships in the industry are second-to-none."
Rudolph will have a fresh 25-acre area on the grounds of the 550 acre Grand Texas property, to build the facility that he wanted, planned and dreamed of since being a young karter. Uprooting his family ties and moving to the Houston, Texas area, the new President will start laying the groundwork for what is expected to be, one of the premier motorsports facilities in not only the United States, but also the world.
"I am excited and anxious all at the same time," explained Rudolph. "I am leaving The Bondurant School of High Performance Driving which has been a big part of my life for nearly 16 years. Bob has been a great mentor and given me so many opportunities which I will always be grateful for. Now I'm looking forward to a fresh start and getting to work on plans for our multi-purpose facility."
Crawford added, "The first phase of the project will still include the three basic elements that we had before in a dedicated rental kart track, as well as a performance track and a performance pad, both that will connect with one another. Alan will now put his expertly honed and creative handprint on everything. The business plan is new. The project is new. It is going to be great."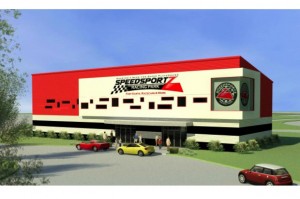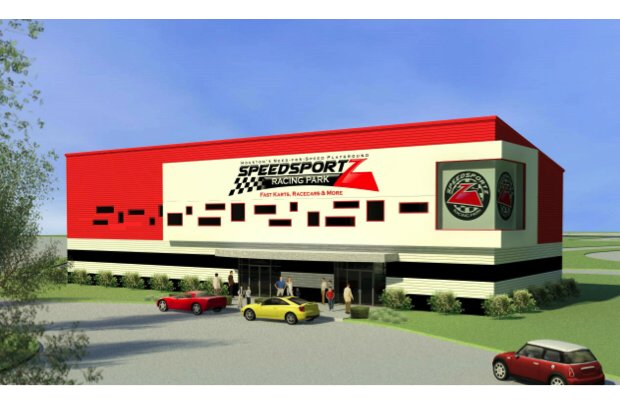 The SpeedsportZ Racing Park will run rental karts on their dedicated rental facility to help attract new people to the sport of karting. The performance track and performance pad will be the home of racing karts and lightweight racecars. The new President will also develop a high performance racing school for drivers with the emphasis on karting, with general instruction on lightweight racecars also being introduced. The goal of the Alan Rudolph Racing Academy programming will have a long-term goal of becoming the top karting training program in the world.
Rudolph added, "I am really excited to get working on this project, it's truly my field of dreams and I can't wait to share it with the world. There are many exciting things but the two I am most excited about is my ARRA brand and my idea of a Karting Hall of Fame. It's been a dream of mine to not only have my own track and school but also the idea of a Karting Hall of Fame is needed in our sport and what a better place than our track."
Located only fifteen minutes from the busy George Bush International Airport in Houston, Texas, the SpeedsportZ Racing Park will quickly become one of the must visits for karters and karting enthusiasts alike.
Rudolph continued, "I wish I could announce all the relationships that we are forming but we have a specific timeline, making sure we cross all of our T's and dot all of our I's. We want to leave nothing behind and make sure that we have the perfect plans and partners in place. Some big industry news is yet to come."
For more information about SpeedsportZ Racing Park or Alan Rudolph Racing Academy please contact Alan Rudolph via email at arracademy@icloud.com.