Tru Tech Takes Victory in Tucson COTA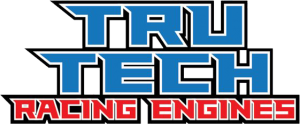 For many, the off season came to a close with the opening rounds of the Challenge of the Americas at Musselman Honda Circuit in Tucson, AZ. Drivers and teams flak from the cold Canadian North and across the states in search of competitive winter racing. Series promoter Andy Seesemann adds to the program a Rotax World Finals ticket to the champions in Junior Max, Senior Max, Masters Max, and DD2 attracting many of kartings top drivers. Tru Tech Racing Engines supported drivers across four of the Rotax classes competing with great results.
With new chassis regulations for 2015, Oregon Mini Max competitor Jacob Blue Hudson adapted quickly qualifying 5th on Saturday. An all out fight ensued through the pre-final and final with the top-7 competitors challenging for the elusive victory. Late race contact dropped Hudson back in the order to settle for a respectable 7th place result. After qualifying 4th on Sunday, Hudson ran into some racing gremlins not being able to complete a lap in the final.
In Junior Max competition Colorado's Max Fedler and Oregon's Stevie Pugsley Jr. made big strides from their Saturday results to challenge for top-10 results on Sunday. Fedler ran much of Sunday within the top-10 after qualifying 11th, he would go on to finish 11th. After qualifying 8th Pugsley battled alongside Fedler to stay within the top-10 settling for 12th in the final. Both drivers will look to build off their Tucson results heading into Phoenix.
Arguably the most talented field of the weekend was the Senior Max class with 8 past Rotax World Finalist in the field. Brenden Baker and Louie Pagano made the best of qualifying on Saturday with Baker posting the fastest time, Pagano 2nd. Jake Craig and Carlee Taylor qualified 7th and 10th respectively. In the pre-final Baker fell back to 2nd with Pagano and Craig close behind in 4th and 5th. The main event came down to the last couple laps, challenging for the lead Baker broke a chain. Pagano slipped through to take the point and the unofficial win until technical infractions penalized the top-2 finishers moving Craig up to 2nd and Taylor to 7th.
Baker looked for redemption in round 2 taking the pole in qualifying. Pagano qualified 4th with Craig 8th and Taylor 9th. Baker stayed in control taking the pre-final win with Taylor moving up to 6th while Craig and Pagano would finish 8th and 9th. Baker put his head down from the drop of the green extending his lead over the rest of the pack. By the end of the final Baker amassed a 2.5 second victory. Late race charges by Pagano and Craig moved them up to 4th and 6th with Taylor coming across the line 8th.
Tru Tech Racing Engines is one of the nation's leading 2-stroke engine service centers, accumulating victories and championships from 80cc to 125cc competition. Tru Tech Racing Engines is a certified Rotax Service Center recently capturing a Rotax National Championship. Headquartered in Southern California, Tru Tech offers an array of services including technical support and engine leasing. Learn more today at www.trutechracingengines.com. Stay up to date on Facebook and Instagram.