Record Attendance Highlights Florida Pro Kart Series Opener
First round enjoys big names, motivated teams and over 110 unique racers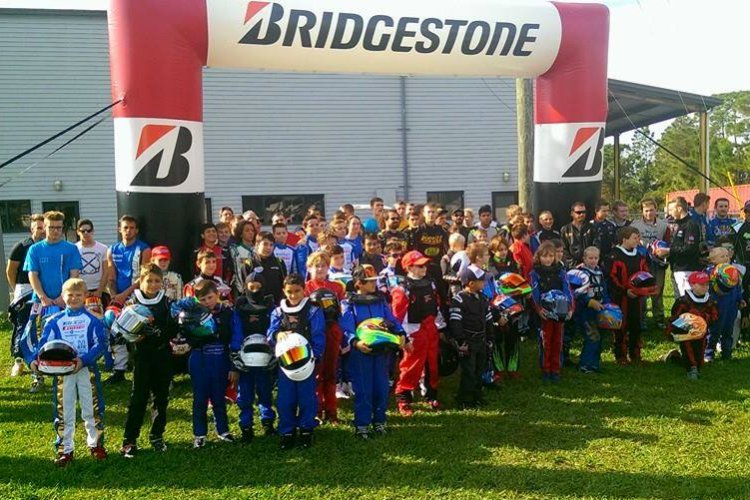 The Florida Pro Kart Series welcomed over 110 competitors at the opening weekend (Photo: Florida Pro Kart Series)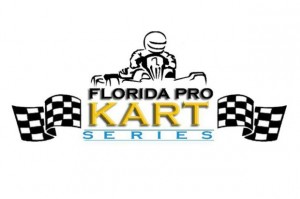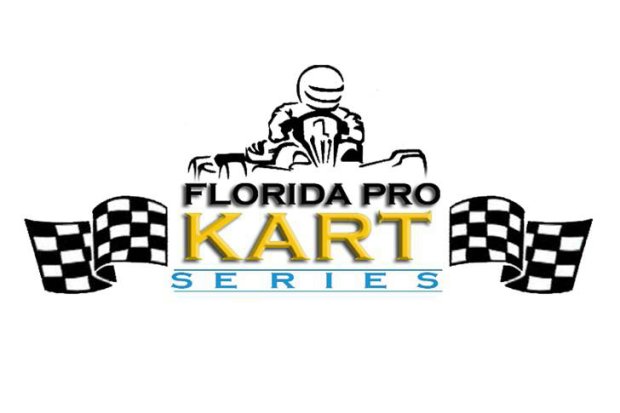 The atmosphere was all smiles and high-fives at the Palm Beach Karting Center last weekend, as the Florida Pro Kart Series began its first season of winter competition.  The addition of new teams and supportive partners resulted in a stellar turnout of over 110 unique competitors for the two-day event and the future is looking extremely bright, with an increase in participation expected for Round #2 at PBIR on February 6-8.  The series is focused on family, fun and equality, which has struck a chord with many racers who are looking to get back to old-school karting. In addition to the great numbers and the positive environment, series promoter Glenn Biggs is thrilled to have doled out over $14,000 in awards during the opening round, including almost $10,000 in cash.
"We've partnered with some important and very supportive companies for this year's series and these new relationships are going to allow us to provide our racers with incredible prizes and opportunities," Biggs offered, looking at his list of prizes and rewards. "Our focus on an enjoyable and competitive racing experience remains, but to be able to offer cash, awards and lucrative opportunities has made me so excited.  This opening event was beyond my wildest dreams and I can't wait to head back to Palm Beach for our next round.  I want to invite everyone to come and race with us.  Our IAME classes were well-supported and we had a great turnout in Briggs LO206 too.  We're off to a great start!"
The FPKS staff is excited to have increasing momentum and support thanks to some of the biggest names in North American karting community.  A number of professional drivers were in action in Palm Beach, including former F1 and CART pilot Roberto Moreno, Sauber F1 driver Felipe Nasr and IndyCar driver Jay Howard.  The industry was also out in force as well, with support being shown by companies like Bridgestone, Praga North America, Checkered Motorsports, Team Top Kart USA, Franklin Motorsports, Champion Racing, Benik, TS Racing, TB Kart and KartSport North America.  Eric Jones from IAME USA East was also in Palm Beach all weekend, firing up a new level of trackside support for the IAME program, which is such a big part of the Florida Pro Kart Series and its plans for the future.
"Strong events like this are key to the sport and I couldn't be happier with the effort put in by Glenn and his staff," Jones commented. "The race was run on time, the atmosphere was all about having a good time and enjoying the racing, and the officials did a great job handling the event.  For IAME USA, we're excited by the turnout and we're completely behind Glenn as we push forward into 2015. Personally, I was pleased to see great numbers in the Briggs LO206 class as well, as this is important for the grassroots drivers.  The series is the only winter program to offer this level of event to guys running in the four-cycle categories and its been a solid addition to the series."
The Florida Pro Kart Series also received a big shot in the arm heading into the new year when Superkarts! USA came to the dance, beginning an official partnership to support the IAME classes, which are also part of the SKUSA class structure.  The series champion in both IAME Senior and Junior categories will receive guaranteed SuperSunday main event starting positions for this year's SKUSA SuperNationals in Las Vegas in November.  SKUSA's Tom Kutscher was in attendance for the FPKS opener to kickoff the new program and to show his support for Biggs and his program.  The series offers a total of five classes that match up with the Superkarts! USA program, including two Stock Moto classes, and both of the IAME categories.  In addition, the TaG Sportsman formula run by the FPKS is open to both the Vortex Mini Rok and the IAME Mini Swift, the latter being the new Cadet engine in the SKUSA program.
"It was great getting a chance to sit down with Glenn to discuss the future," said Kutscher. "The guy's got a true passion for the sport and the people, and I love that. I'm fired up that Glenn is offering a few of our classes and that's why we stepped up with the Guaranteed SuperSunday main event starting spots for his IAME winners. For me, this series reminds me of why we all got in the sport in the first place…it's all about fun and the thrill of karting. I dig it."
As detailed by both Biggs and Jones, the Briggs and Stratton LO206 class is gaining huge momentum all over the country and Biggs loves the class and the concept, and adding it to the FPKS line-up has provided a venue for Florida racers to get on-track during the winter months.  It also attracted a number of top WKA Gold Cup racers to escape the snowy climates of the north, such as 2014 Pro Gas Animal champ Sean Maier, Patrick O'Neal, Brad Farmer and Coyote Products' Jim Lipari, as well as Canadian drivers Ronald Henrie, Mike Plante, Michel Forget and Jamie Hynes.
Increased participation in all classes is expected for the next round of the series, which is set to take place at the Palm Beach Karting Center on February 6-8.