EKN Industry Insider: RaceLab's Steve Rickman
North American Formula K importer embarking on aggressive 2015 campaign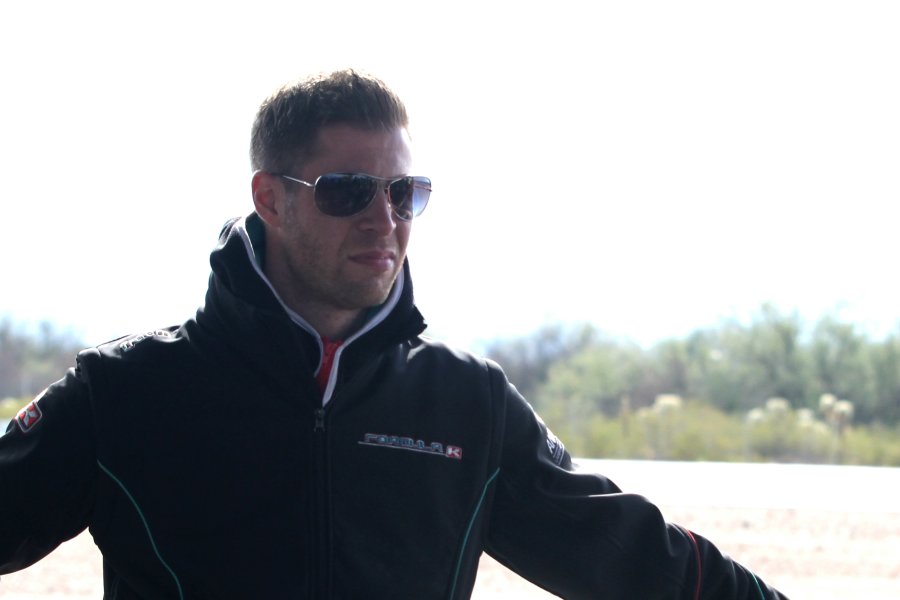 RaceLab's Steve Rickman
While many karters simply winterize and store their equipment following the final checkered flag of the season, the industry itself never really gets to enjoy that break.  The growth of the assorted coastal winter series have made certain that the primary chassis importers and their national teams remain focused on preparing for the new season, which began in late December with the WKA Manufacturers Cup's Kartweek. The early season rolls through January and February with the opening rounds of the Challenge of the Americas, the Florida Pro Kart Series, the Florida Winter Tour and the SKUSA California ProKart Challenge. The RaceLab's Steve Rickman is part of this effort, as he has recently announced the first truly aggressive emergence of his position as the North American importer of the Formula K chassis line, with a new national team that will revolve initially around the signing of American karting champion Jake Craig.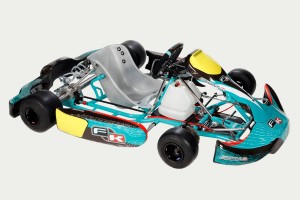 EKN caught up with Steve after the announcement of Craig joining the operation, in an effort to get a better look at the depth of the program.
eKartingNews.com: Steve, first off, thanks for taking the time to speak with us.  We expect that you have a ton on your plate right now with the announcement that SKUSA Pro Tour TaG Senior champion and US Rotax Grand National title winner Jake Craig has become part of the Racelab / Formula K program with an ambitious schedule for 2015.  We expect that this is just the tip of the iceberg for the Formula K program…is this indeed the case? We can discuss the Craig signing in a minute, but let's start with the immediate future of FK in North America.
Steve Rickman: Thanks, Rob, for your time and, of course, your interest in what we're doing over here.  The FK North American program has been something I've been working on for the better part of two years to ensure that our entry in the American racing scene is successful and well noticed. Bringing Jake in is a great step forward as is the addition of Kyle Kuntze on the technical end. Together, we are looking to expand and work with other drivers who are serious about working with a team that is focused on success this season and that has a factory in Italy that is totally dedicated to their American counterparts, ensuring that the equipment is always on point for our drivers and market.
EKN: So we're looking at a national team effort that will take the Formula K brand into the national spotlight in 2015?  What programs are you planning to run and are there currently any other drivers under the tent?
SR: Our main focus is to start strong on the West Coast, as at the moment that is where most of our resources lie. We recently just aligned ourselves with Black Flag Racing out of Oregon, who also brings a strong line-up of drivers and years of experience with Luke Vasquez at the helm. So together, we plan to work on a unified front throughout the Challenge of the Americas and further where we hope to be able to add a few solid drivers along the way as well. We will, however, be racing at major races across the United States, and our Canadian team will be also racing at the major events in Canada, so we are looking to cover some serious ground in 2015. If we had some interest from Eastern teams to work with FK, we would be happy to entertain that as well for sure, as we would like to build a strong Formula K network of qualified dealers and teams.
EKN:  In regards to the product line itself, what special model of the FK equipment will you guys be utilizing for COTA series with Craig and the team?
SR: For our Rotax and TAG racing, we will be using the new 2015 Formula K EVO30. It is the evolution of the previous flagship model the FK01. The EVO30 is an all 30mm frame that has tested well so far in Italy, France, and Australia and is noted for working exceptionally well with the Rotax on the Mojo tires.
EKN: We were also fortunate to get the chance to see Bas Lammers at the SKUSA SuperNationals again in November and he was certainly quick in the Formula K gearbox chassis in KZ.  Do you have any plans with your team to include a shifterkart effort on the SKUSA California Pro Kart Challenge or the SKUSA Pro Tour in 2015?
SR: Shifterkarts are on the radar and we will be making our way into it. At the moment, we know that the EVO32 is an incredibly strong chassis in the gearbox category and we couldn't be happier with it. Bas was running very well with it in Las Vegas.  It was just unfortunate that the power was a little off in the final, as we felt we clearly had a package to win otherwise.
EKN:  Your mid-December release included the news that veteran driver and mechanic Kyle Kuntze would be heading up the SoCal-based Racelab FK program with Craig. You've assembled some passionate individuals for this program.   Can you tell us how you hooked up with Kuntze and how the effort will be set-up?
SR:  I met Kyle at a race this season and we got to talking a bit, and he was familiar with the FK product and was really fond of it, having worked with it in the past. It turns out that Jake did as well, and he was also a big fan of the kart. We got to talking and he asked what my plans were for it and he asked if it was coming to America this year. I explained that FK had just offered me the opportunity to start working closely with them in orchestrating an American program and I was actually in the process of scouting out a driver and, admittedly, I never thought Jake was really going to be available at the time, as he was having a great season with his previous team, who were doing a great job.
However, over some time, Kyle and I continued to talk off and on and decided that together we could make something work where he could be involved in FK once again. Jake, meanwhile, was ready to advance his karting career a bit and was setting his eyes on Europe, so if that meant changing colors, then so be it. They asked if it would be a possibility for FK to host Jake over there and help him out with some support. I brought it to Roberto Ninzoli of Formula K and he was very receptive, so we had a meeting between all of us and, in the end, this relationship was born. FK have really thrown their support into us and not only treated us all very well, but like a real part of the "team" on so many levels. I am in communication with them on a daily basis and together we are working very closely on ensuring we have a successful season both in America and abroad.
EKN: Steve, the Formula K is now being produced by IPK.  How have things gone with the transfer to the new manufacturer and who is actually behind the design process for the FK chassis line?
SR: Yes, IPK has taken over the production of the chassis and so far the transition has been seamless, really. The whole IPK group seems to be run quite efficiently and professionally. The research and development and design of the frame is still done 100% by Formula K and their technical director Cash van Belle, who has a reputation for being one of the best in the world. Since the arrival of Bas Lammers, there has been a lot of development on the frame, which has resulted in chassis a very competitive, easy to tune on any tire and is unique to FK.
EKN:  Have you been able to assemble the team, with Jake, to begin testing for the 2015 season?  If so, how did it go?
SR: So far, we have had only Jake test, as we are waiting for the rest of the 2015 chassis to arrive. It is very difficult to get in much testing with the COTA starting so early and homologations taking place in November. It really doesn't give us much time, however, our Canadian team has been on them for over two years now, so we have a strong base already on the FK materials.
EKN: Thanks for taking the time to speak with us during the holidays, Steve.  If there are racers or shops interested in the Formula K program, how should they contact you?
SR: Thank you, Rob, as always it's a pleasure talking with EKN. We are certainly open to talking to drivers who are interested in discussing our programs, whether it be as a driver on our race program or a shop looking for a competitive chassis manufacturer to work with. They can reach me directly via email at steve@theracelab.com or visit our website for more information at www.theracelab.com
EKN: Excellent….good luck in 2015, Steve.  We look forward to seeing Jake and your team out on the racetrack.
Please follow and like us: