EKN One-on-One: Tom Kutscher – Superkarts! USA
Post-SuperNationals, EKN sits down with SKUSA owner to discuss 2015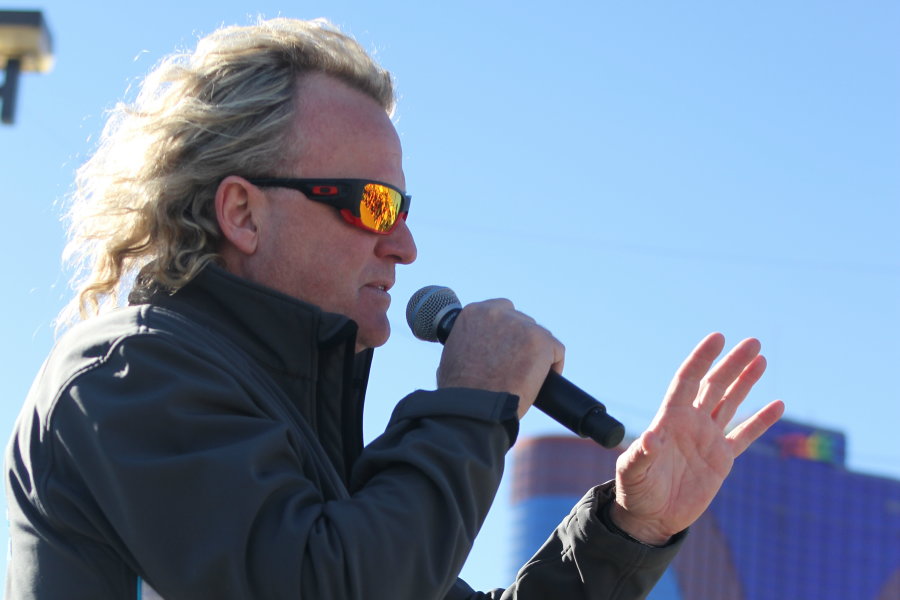 Superkarts! USA's Tom Kutscher (Photo: EKN)
After a long season of race promotion and ground breaking organizational efforts, you'd think that Superkarts! USA's Tom Kutscher would be setting up for a relaxing off-season, taking a little time off before SKUSA's California ProKart Challenge regional series fires up again in early February.  But for the head of the sport's leading shifter and TaG program, nothing could be further from the truth, as his company is currently in the middle of an important period of evolution.  This progression is focused on improving stability while fueling growth, which has seen Superkarts! USA make some aggressive and calculated moves over the past 18 months.  In the last year and a half, they made the decision to move away from the multiple-engine TaG program that was part of their foundation, trimming away the engines that were not utilized in any large numbers (Motori and Rok). They also elected to remove the Rotax FR125, whose continuing technical development caused issues and required investment in testing to maintain equality in TaG racing. The end result is that SKUSA will move into 2015 focused on a single supplier of engines for their 'TaG' categories, which is a current trend in our sport.  Three different models of IAME products will power the single-speed side of the SKUSA equation, with the X30 and Leopards being legal for TaG Senior and TaG Master in 2015.  The TaG Junior classes will stick with the Leopard-only approach for one more year, and as recently announced, an ambitious trade-in program will put all of SKUSA's TaG Cadet drivers on the IAME Mini Swift air-cooled engine for 2015.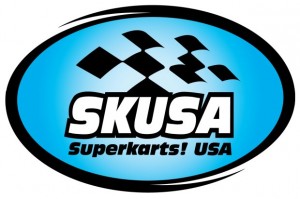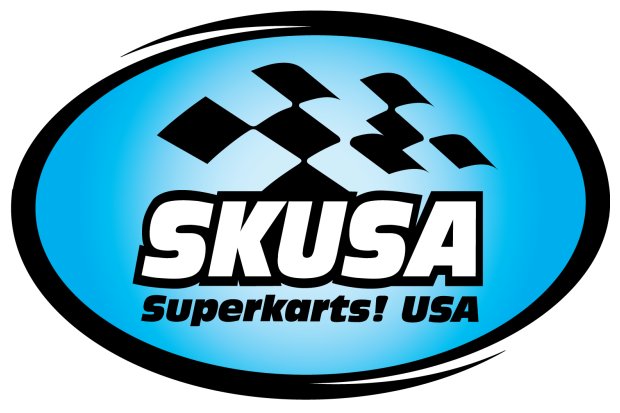 Kutscher remains focused on building financial stability and continuity into his Superkarts! USA program, with stated long-term commitments to the IAME engines for TaG and the Honda CR125 powerplant for his Stock Moto classes.  In regards to its competition programs, SKUSA has three strong series being run in the Southwest, and it is also building important relationships with clubs like the Los Angeles Karting Championship and the Phoenix Kart Racing Association.  The SKUSA Pro Tour enjoyed significant growth in 2014, promoting three of the largest sprint karting events of the year in North America.  The California and Texas ProKart Challenge regionals series enjoyed strong seasons, as well as more shifterkart drivers continue to join the Can-Am ProKart Challenge in the northwest.
Heading into 2015, SKUSA will expand the horizons on the Pro Tour, as they will travel east to take the sixth annual SummerNationals to the popular New Castle Motorsports Park in Indiana. With so much going on within the Superkarts! USA program, EKN caught up with Tom as he looks forward to the coming season.
EKN: We're now a over a month past the completion of the 18th annual SKUSA SuperNationals, the ninth edition that you and Patti (Kutscher) have planned and executed.  Aside from the vast improvement in weather from the 2013 edition, what are your thoughts on the event, now that it's in the rear-view mirror?
Tom Kutscher:  I'm really pleased with how our week in Las Vegas progressed.  It was a great final event at the Rio, and I believe that the track was the best we've produced, which made for very safe racing. This year, we made a huge long-term investment in the event and purchased more Scribner barriers to eliminate all of the big plastic road barriers, which gave everyone a 100% view of the layout, which is something that I have been dreaming of getting done for years. I also count an event's success by how few times the ambulance moves, and we had only one transport with over 500 racers running over the five days. That's moving a total over 2500 racers through the scale line. That's part of how I measure success.
EKN: This was the final run for the SuperNationals at the Rio for the foreseeable future, and now you'll re-focus on a new venue at the Las Vegas Convention Center.  Does the new venue add a great deal of work to the operations side of planning the SuperNationals, or is it more of a formula that you'll be able to apply to the new grounds?
TK: We had developed a formula at the Rio, since we have been doing it for so many years. With an all-new facility for 2015, we are already starting to work on it and will ratchet things up in mid-January. There will be a lot of new items to take into consideration, so this first year will be more work than the second one, for sure.
EKN: With a much larger area for the paddock and the track, you're starting with a clean sheet of paper in terms of design.  That's exciting.  What things do you expect to focus on in terms of design improvements?
TK: Our number one thing is to build the pit area around the track, so that 70% of the people will have a nice view and easy access to and from the track.  The viewing of the track is going to be fabulous, as well.  We're working on a couple of new features to the layout and the surrounding options that will take the race to the next level.  I am very excited about this new venture.
EKN: On the Friday before SuperSunday, you released the dates and locations for the 2015 SKUSA Pro Tour, which will see you move east of the Mississippi for the second time (SummerNationals 2010). Taking the SummerNationals to New Castle Motorsports Park is definitely something new and will take the Superkarts! USA program into its old stomping ground, where it all began.  What's the primary motivation for taking the event eastward?
TK:  I've been considering this for a couple years, but I think it's time to introduce SKUSA back to the East Coast…and is there a better track to do this than New Castle? This facility is considered one of the best in the nation, both for its track configuration and the quality and attention to detail all around. This track has been on the 'bucket list' for the S4 guys and TaG Masters here in the West for some time, and on the 'to do' list for the young ones as well. It's been a while since New Castle saw a full 40-kart grid of shifters, so I'm fired up that we'll be able to bring that back to the region.  I'm very excited to work with New Castle and the Dismore family. They have a passion for the sport that is second to none. I'm also considering adding a special one-off KZ class to the event as well, as I think there could be the interest in the area to make that happen.  This entire trial on the East Coast is an important part of our growth, as we're looking to do more events in the East.  All in all, I'm happy with the Pro Tour schedule.  I love working with the people in Phoenix and having the East and West Coast facilities provides more racers with the chance to run the full Tour.  I think it's going to be an awesome year.
EKN:  The Pro Tour grew again in 2014, topping 235 drivers at the SpringNationals and 240 competitors in Modesto.  Do you expect to be able to keep growing, or are you more focused on trying to stabilize at this level of participation?
TK: Yes, the Pro Tour has been growing nicely every year and keeps on getting bigger.  That makes me happy, because having strong, viable events is important to Superkarts! USA – and it's really good for the industry as well.  But, as the numbers increase, we also need to make sure that we grow and improve so that we can manage an event of this stature.  We'll be working to evolve our procedures and staffing to be the best we can be.  That said, we learned something very valuable this past summer, and that's the fact that we're not ready for a street race on the SKUSA Pro Tour.  Modesto was a battle, for sure, and we lost a ton of money.  We can't do that again. I believe we had many drivers who were not ready or mature enough to be battling it out on the streets.  So instead of just taking in any entry, like a lot of series do, we're going to start getting very tough and serious about our licensing for the Pro Tour.  We have the only real licensing program in the sport and it's going to be further developed for 2015 and 2016.  We need to start qualifying drivers for the Pro Tour events based on experience, and that is a program that is in the works right now.  Having a high quantity of drivers is good for the bottom line, but it's a high quality of drivers that truly makes a series great.  I want both, and I think further developing our licensing system will help make this a reality.
EKN:  So you're planning to evolve your licensing program again in the off-season?  Can you give us a little more insight on that?
TK: We will begin working on it through the 2015 season and will be activating it slowly.  Essentially, our ultimate goal is to have a tiered program so that you have to come through a club to get licensed for the Pro Tour.  Drivers can start racing at the club level, and then move to a regional ProKart Challenge series.  We simply need our drivers on the Pro Tour to have more experience. Our goal is to have it all in place and enforced by 2016.  For the beginning of 2015 and heading into registration for the SpringNationals, we'll likely qualify all of the drivers by providing them with a national license upgrade.  We'll put together a list of drivers who have run with us before, who have national and/or regional experience, and they'll get the license upgrade automatically.  As new memberships are applied for, we'll be able to quantify experience to let them know if they're eligible for the Pro Tour. This will be just the start to our new approach.  I really want to raise the level of competition and racecraft in our program.
EKN:  An extensive licensing system is something that the karting community has needed for a long time.  There is a disappointing absence of racecraft and respect for fellow racers these days, and we're seeing it in national events all across the country. Is the continuing development of your licensing system being fueled by this trend?
TK: Yes, for sure. We're always evolving and always trying to improve.  That's one of the benefits of being a privately-owned company.  We don't need to go through a committee that then needs to bring an item to a Board of Directors.  If we see an issue, we can address it.  If we see an opportunity for improvement, we can make an immediate change.  I don't think anyone will argue that the overall level of driving has diminished lately, and that it seems like there's less respect between drivers out there.  It's really sad to see.   So what can we really do?  We can start penalizing more aggressively, which you'll likely see in 2015, and we can start limiting the drivers who will be permitted to compete on our national level.  We now have the numbers that mean that our events are profitable and can help build our company, but they will also give us the chance to roll out a licensing program that will require drivers to run a season of regional racing before they enter a Pro Tour event.  And we can do the same with regional racing, as well.  We're working more closely with a few clubs, and we'll be able to make sure drivers have run some club events, and have proven themselves, before they compete in a Pro Kart Challenge series race.  It's all part of the evolution of what we do.  We're just always trying to get better.  Maybe this will play a role in improving the quality of the driving on-track.  Maybe the threat of having your national license suspended will be enough to make drivers think twice before drilling a guy from behind or bonzai'ing the field into turn one or turn two at the start.
EKN: You made some major positioning moves in 2014, becoming one of the partners in IAME USA, which is now in charge of the distribution for the X30 and other IAME products.  In the end, this really puts SKUSA onto the same plane as the Rotax program in this country, in that you control and manage the distribution of a majority of the products that are utilized in the Superkarts! USA program.  Like Rotax, you now distribute your engines, the tires, and the spec exhaust for your Stock Moto classes.  Did you look at the stability of the Rotax program as a model, or were there other motives for this aggressive undertaking.
TK: The worldwide Rotax program is very stable and pretty successful, and so is the IAME Cup or Rok Cup in Italy. They all have one thing in common.  It all comes from one manufacturer and it's one product. It just works, so yes, the stability of the Rotax program was definitely a model.  The last couple of years have been challenging in our TaG program, and I'm tired of having a platform where all the different motors can come and play at any time, without having to help with any purses or without having to do anything for the sport or for SKUSA.  Plus, and likely even more importantly, they change out performance parts at anytime without any notice to make their engine's quicker, so we find ourselves having to test motors, at our cost, in order to maintain equality.  It's just a really poor approach to racing. We got hurt by the evolution of the Rotax motor in Tucson a couple years ago, which I ended up having to invest over $15,000 in testing to address, and Motori was constantly evolving their specs without notice, as well.  To have an open motor program to make everyone happy is just too costly and does not work.  It was a flawed equation from the very beginning.  I was just done with getting a phone call every Monday morning telling me how fast 'that' motor was and what we needed to do to fix it. I can't wait to be on the same motors straight across the board.
EKN: It's certainly hard to argue against the simplicity of a spec program, and that a single supplier will provide the most level playing field available.  It will also end the need for drivers to have different engines to be prepared for the requirements of different tracks.  Tom, to address your last comment, your most recent announcement to replace your successful Vortex Mini Rok program with the IAME Mini Swift came as a bit of a surprise to many who race the program, as it was indeed SKUSA who first jumped behind the Mini Rok formula to make it the foundation as your Cadet level racing back in 2010. It's obvious from the outside that going to an IAME product will bring all of our TaG programs under one umbrella, which is a positive step for SKUSA, so what was the primary motivation for this move?
TK:  We're going all-IAME, that's pretty easy to see.  We're going to be able to work very closely with the factory, obviously, and we're using that connection to support our racers.  I'm happy with how things played out with the Mini Rok, and it was a great program for us, but I had no control of it and we didn't make a dime from it, which is fine.  I just wanted a stable program for my Cadets.  I personally bought all the engines when we launched and I sold them for my cost, buying a pallet of 10 motors for $16,000 and then selling them at $1600 each and sending them out. There was no one financing this deal but me.  It was a great program to help get my Cadet class established.  But now, we're stuck in a place that doesn't help me grow our business.  I want to be in control of my destiny, and I want to be able to give back to my customers. When was the last time you saw an organization offer to trade in 100 motors, valued at $150k, for free to its customers?  This free trade-in program is being offered to my core customers, the racers who come to all of our events.  It's a great deal for them, especially if all they do is race SKUSA.  If they want to keep their Mini Roks, that's their choice, and they'll get first dibs at the $995 sales level.  My approach was to make this transition painless and not a financial burden to my customers.  If they want to race just with us, they'll get new motors at no cost.  If they still want to run some Mini Rok races, they can keep them and they're getting an incredible price on their Mini Swifts.  The Mini Rok is still running around the country, so the engine will maintain its value, of course.  If someone was planning to start racing with SKUSA, they can sell their Mini Rok and buy a new Mini Swift at the $995 level and come out ahead.  For our customers, it's a win-win.
I do want to address something else. Earlier this month, I was sent a link to a Facebook thread where someone questioned why we changed motors from Vortex after they had fulfilled all of their requirements of our 10-year deal.  It's pretty simple and straightforward. We had a handshake deal to build the Cadet program and we did that, but one thing we did not have in there was a line about Vortex becoming event promoters and working actively against us as a competing series. With this said, why would I help them sell more product each year while Vortex is promoting their Rok Cup to my customers?  They can't have both. It would be a bad business move on my part to continue providing a venue for a product that was in turn in competition with me.  It just didn't make sense.  Vortex produces a great product, and I wish them luck with their Rok Cup program.  But the partnership simply became a negative in terms of our future.
EKN: One of the things that does make sense is your focus on locking in the specs of your engines for an extended period of time.  You've stated that the X30 specs will be locked for an extended period.  Are you doing the same with the Mini Swift?
TK: Yes. Like the X30 program, I want to give my racers confidence in their investment in engines.  The Mini Swift spec is locked for at least five years, because my customers need to know that they're stuff will maintain its value.  In addition, we'll be rolling out the engine ID program, so that only American motors can compete in Superkarts! USA competition.  This program also gives me the opportunity to put an end to 'suitcase engines' being brought in from Europe for our events.  That's just an age-old issue that needed to be addressed.
EKN: You had a claim rule on the Mini Roks, set at $3000.  Will you be doing the same thing for the Mini Swift, and is this something that you are considering extending to the X30 as well?
TK: Yes, I am considering doing it so that SKUSA will always remain the place where it's the best racer and the best tuning who wins, not the biggest wallet.
EKN: We've been told that significant testing was done with the Mini Swift and the move to a new carburetor was part of the results that were found.  Can you elaborate?
TK: Our biggest complaint with the Mini Rok has always been fuel building up in the carb because of the design of the carb itself.  Typically, when a driver spins or sits too long on the grid, on many occasions, it's tough to get rolling. Together with longtime IAME stalwart Lynn Haddock and Tillotson, along with Eric Jones of IAME USA East, we have tested extensively and we feel very confident with the results of this change.  We're looking forward to the feedback from our customers when the motors are delivered next week.
Our goal is to not change anything for the next five years from IAME.  If we see something better that we think will help the customer, we at IAME USA will take care of it, just like we are doing with 300 Tillotson carburetors on the X30 we're bringing in. We are not asking the customer to buy 'something new', we are just replacing it.
EKN: With your move to the IAME program for your TaG classes, we've been asked by a few of our readers who race Stock Moto if we thought this could also spell the end of the SKUSA Honda CR125 Stock Honda program, considering the fact that IAME has two gearbox engines in its line-up.  This was addressed earlier in the month when SKUSA sent out a release confirming its commitment to the formula.  Any additional comments on that?
TK: Stock Honda is here to stay, as long as Honda wants to make parts.  That's the bottom line reality with the program.  It's the core foundation of Superkarts! USA and has been since the whole thing was launched in the early 90s.  We've got a great relationship with Honda and HPD, and we're working as closely with them as we can.  I believe the Stock Honda program will be healthy for the next three years or more. But, the future is tied very closely to parts availability.  When that becomes an issue, we'll address it.
EKN:  Last but not least, heading into 2015, what are you focused on in terms of building SKUSA and growing the sport?
TK:  We're working on several different partnerships to grow Superkarts! USA and build for the future, which is exciting.  Expanding to the East with the SummerNationals at New Castle will bring the SKUSA program to new people, and I like that.  I'm certainly happy that the TaG debacle will be behind us, for the most part.  I think the 2015 season is going to be a great one, especially with the economy starting to bounce back, which will be great for our drivers and teams.
Still, we're at an interesting time in the history of Superkarts! USA.  We just finished the fifth year of our Pro Tour, which we built through an economic downturn and high fuel prices.  This is a tough industry, and it's tough on the people in it.  The last few years have been hard on our teams and the recession was a struggle.  But we all banded together and fought through it.  For Patti and I, we're going to try to reset the meter and start the next five years with a fresh mindset.  It's great to have this new baseline from which to work, and now we can focus on doing more for our teams and our racers.  We put on the three largest U.S. races of the year in 2014, getting over 230 drivers at the SpringNationals and SummerNationals and over 500 actual drivers at the SuperNats.  I know that we have a great thing going right now and my focus will be on continuing to fuel this momentum, which is so good for the sport.  We invested heavily in the TV production of the SuperNationals, which will air in primetime on CBS Sports Network….how big is that?  People have asked for it, and we're delivering.   I'll need to work hard this off-season to find the budget to put the entire Pro Tour on TV, but that's the goal.
EKN: There were definitely some bumps in the road, but as we always say, you learn more from your failures than your successes.  Do you see that being the case?
TK:  There's no doubt that we learned a lot, but did it have to be this hard? (laughs). Personally, this past year was a battle.  The SpringNats went well, but the SummerNats in Modesto was a dogfight, beginning with the months of planning and ending with the disappointment of all the on-track incidents, injured racers and the late nights.  I hardly slept for a month.  That's not how any of it was supposed to play out, but it did.  We learned a lot and I hope it will make us better promoters moving forward.  I do know that our daily outlook and how we interacted with our customers was affected with this year's grind, and I want to change that.  When we launched the Pro Tour in 2010, everyone was happy and excited to build something new.  Well, we're in that five-year window now and its time to break out of that and push higher, push for taking our sport to the next level.  I've watched the sport get to plateaus in the past, only to fall two years backwards with all the unrest.  We're not going to let that happen to the sport.  With our momentum, the TV package, our unparalleled prize money and awards packages, we can push through to new heights…and it's this potential that is truly exciting to us.
EKN:  Tom, thanks for taking the time to chat with us.  Is there anything else you'd like to get out to the EKN readership?
TK: Really, as always, I'd just like to extend an invitation to your readers to attend a SKUSA event and check out what we do.  Our focus is always on providing a great experience, loads of track time, and strong competition.  I also want people to know about what we offer to our racers.  I was adding up how much we awarded in cash at the SuperNationals and it was big!  Patti cut checks right after the podium presentations for over $50,000. Our California ProKart Challenge doled out over $70,000 in yearly prizes and the Pro Tour and SuperNationals are well over $100,000 total in cash awards and prize packages.  I think that's really important to get out there.  All of our Pro Tour champions are fully sponsored by SKUSA for the 2015 Pro Tour, as part of our Circle of Champions program, which is worth around $3000 for entry, fuel, oil and tires to each driver – that's almost $25,000 right there.   That program is designed to reward our champions, but also to entice our racers to stay in the sport.   And that's good for karting – growing the sport and supporting the industry is always one of our primary goals.  We hope to see everyone back in 2015, and hopefully a lot of new faces, as well!