2015 Series Supporters Announced for Rotax Challenge of the Americas
Premier winter karting series on the left coast set to start January 9-11 in Tucson, Arizona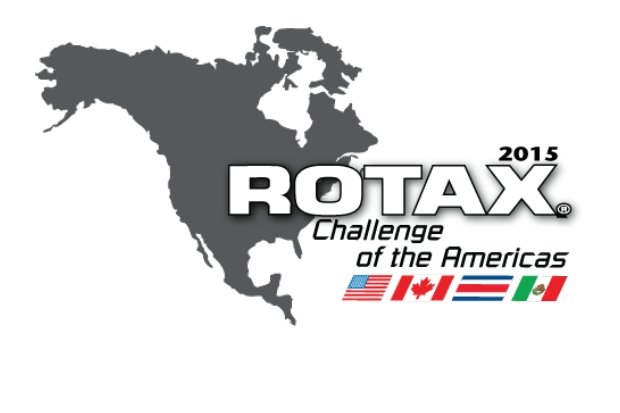 In just two weeks time, the season will be underway at the Musselman Honda Circuit outside Tucson, Arizona as the 2015 Rotax Challenge of the Americas program opens its eighth season as the premier winter karting series on the left coast. Seven Rotax Max Challenge categories begin a six-round championship series along the southwestern half of the United States to open up the 2015 karting season. Pre-entries continue to roll in for the opening rounds, scheduled for January 9-11, with over 150 drivers anticipated for the first weekend.
Many of the racers heading to the Musselman Honda Circuit are preparing for a chance to be one of the four racers to win a 2015 Rotax Challenge of the Americas championship and ticket to the Rotax Grand Finals. The title winners in Senior Max, Junior Max, DD2 and Masters Max will earn the right to represent their respective country at the 'Olympics of Karting', a prize package valued anywhere between $8,000 and $10k. Entries to the United States Rotax Grand Nationals are scheduled to be awarded to United States drivers that earn the championship in the DD2 Masters, Mini Max and Micro Max divisions.
These prizes, and many more set to be awarded over the three weekends from January to March, are offered thanks to seven karting companies that have step up to show their support of the Rotax Challenge of the Americas program for the 2015 season as class sponsors. Each of the seven companies are all authorized Arrive and Drive vendors for series events, and offer a wide variety of trackside support for the three weekends of The Challenge, servicing all the Rotax Max Challenge categories.
Micro Max: Motorsports Development Group
Motorsports Development Group is a full-service competition business founded in 2007 by multi-time national karting champion Stuart Robinson. MDG offers a full range of services, from career management, driver coaching, and much more, including their own World Challenge race team. The addition of a full karting program adds to an already established 5-star customer service program and winning race team. motorsportsdevelopmentgroup.com
Masters Max: Cambrian Go-Karts
Entering its 11th season, the family run Cambrian Go-Karts shop is continuing to expand from its San Jose, California base. Don and Donald Durbin were already established in the karting community, and now continue to provide service and support for karting enthusiasts both new and old. Their full array of products, maintenance and repair department, as well as trackside support for a number of local events make them a full service karting operation. cambriangokarts.com
Junior Max: Rolison Performance Group
One of the most successful race teams in recent years is the Rolison Performance Group. Led by veteran karter Mike Rolison, the operation is focused on driver development for any type of driving background. RPG team secured two Rotax Challenge of the Americas championships the last two seasons, with Phillip Arscott a now two-time Senior Max champion with Blaine Rocha and Austin Versteeg claiming titles behind the wheel in Junior Max packages. In total, Rolison Performance Group sent eight drivers to the Rotax Grand Finals as part of Team USA that last two seasons. www.rolisonperformancegroup.com
Mini Max: PSL West
PSL West is Western Canada's source for all things CRG. In addition to a solid dealer network covering the western Canada and the northwestern portion of the United States, PSL West operates a national level race team that is focused on raising the bar for customer service. Equipment leasing, arrive and drive programs, along with driver coaching are just some of the luxury services PSL West offers for drivers to win championships. Danny Kacic, President of PSL West, has worked with CRG since 2002, both as driver and shop owner, including a long-term relationship with the CRG factory. crgwest.ca
Senior Max: Nash Motorsportz
Experience and commitment are two words to describe the work ethic of Nash Motorsportz. Owners Seth and Tracie Nash have built their company on what is best for each client, with the results to prove it. They provide outstanding engineering and coaching for each of their drivers. Nash Motorsportz is also a Rotax Service Center and has a complete line of chassis and products. nashmotorsportz.com
DD2 Masters: Ryan Perry Motorsport
If your focus is solely on race track performance, look no further than Ryan Perry Motorsport. Their mission is simple, become the top race team in North America. No matter what level of the sport, winning and developing you into the best racer possible is the ultimate goal. RPM provides a list of services valuable to every racer, where preparation, driver development, data analysis, transportation, storage and the most important aspect…tuning. RPM is focused on driving you to success.
DD2: CRG-USA
The Colorado-based operation has grown into a powerhouse race team in just two years. The CRG importer has helped to grow the successful brand throughout the western half of the United States, and support a number of talented drivers, including former series champions Nicholas Latifi and Felipe Fraga. In 2013, CRG-USA helped guide Joey Wimsett to the runner-up finish at the Rotax Grand Finals in New Orleans, earning the best finish ever by an American in the DD2 category. crg-usa.com
Precision Karting Technologies, HoleShot, Ribtect, Acceleration Kart Racing, K1 RaceGear have also added their names to the Rotax Challenge of the Americas supporter list. All companies have donated certificates for podium and drivers meeting giveaways. Race Tech Development has provided $50 gift certificates for ever single podium finisher to be used toward media releases, equaling to $6,300 available. M2 Image Solutions is the official supplier of the Rotax Challenge of the Americas podium hats and series apparel, which will be available trackside at registration each weekend.
Registration remains open at Registration.RotaxChallenge.com website until midnight on Friday, December 26 when pre-entry for the Tucson event closes. Host hotels for all three events in 2015 under the Schedule & Tracks menu of RotaxChallenge.com. Racers are encouraged to book their rooms early for all three events, as hotel rooms may be difficult to secure due to other events in each city during the same weekend – especially for the Phoenix rounds in February. For more information on the 2015 Rotax Challenge of the Americas, be sure to bookmark www.rotaxchallenge.com and watch for updates as the season draws closer.
2015 Rotax Challenge of the Americas Schedule
January 9-11, 2015: Musselman Honda Circuit – Tucson, Arizona
February 13-15, 2015: Phoenix Kart Racing Association – Glendale, Arizona
March 13-15, 2015: Simraceway Performance Karting Center – Sonoma, California