#KeepFightingAyrton – Climo Returns Home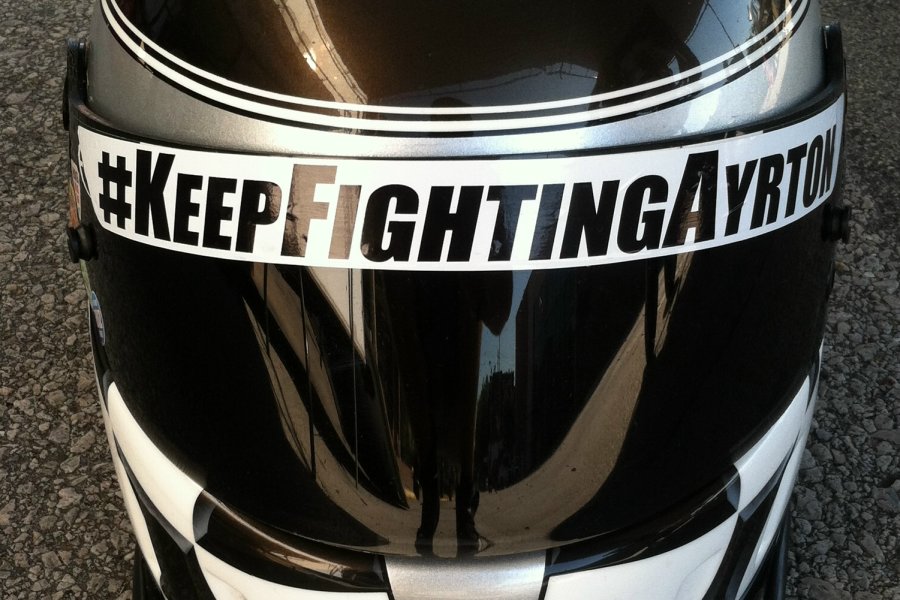 More than four months after his accident at the Eastern Canadian Karting Championship event in Quebec, Canada, kart driver Ayrton Climo has returned to his Reston, Virgina home for the first time. On August 1, 2014, Climo sustained a traumatic brain injury as a result of an accident during practice at the Le Monaco de Trois-Rivières event. Ayrton was rushed to a hospital adjacent to the track where he underwent immediate surgery.
Part of Ayrton's skull was removed to relieve the pressure on his brain and was placed in a medically induced coma. Two weeks later, doctors began to reduce his sedation to help evaluate his condition. His neurological signs reflect sever brain trauma, but day by day Ayrton has continued to improve. For 47 days, Climo was hospitalized in Trois-Rivières until he was transported to Mount Vernon Hospital in Alexandria, Virginia.
Since arriving back in the United States, Ayrton has been busy with therapy everyday with his parents Ed and Lisa Climo by his side. Following the accident, the #KeepFightingAyrton social media push began, along with fundraisers for the Climo family. Over $28,000 was raised by the GoFundMe started by Sonia Soranno. Racers all across the continent begged for a visor strip, created by friend and tuner Andy Schlosser and produced by DB Motorsports.
On December 16, the birthday of Ayron's mom Lisa, he was released from the Mount Vernon Hospital to return home. Today, Climo still can't walk without assistance for balance, but has the walking motions down. His conversations continue to improve, working up a couple sentences together at a time. During his time at the hospital, Ayrton received many visits from friends, family and those in the karting community. Everyone at EKN and within the sport wish Ayrton a continued path toward recovery, and a very welcome home celebration.