Sodi Kart USA / Dallas Karting Complex Adds Jake French for 2015 Roster
Talented 18-year-old joins Texas-based operation for DD2 and S1 Pro Stock Moto competition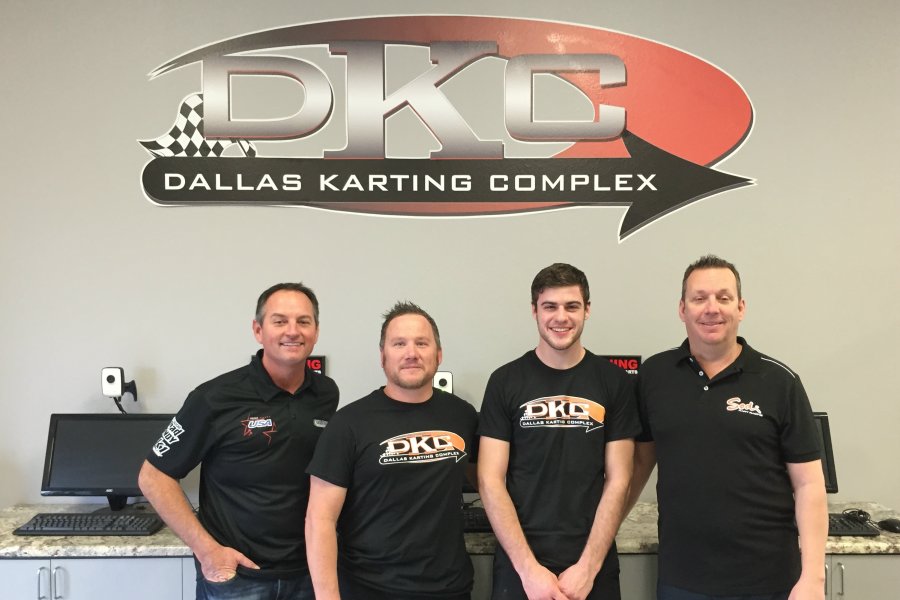 Mike Jones (left) and Kevin Adds (right) of Sodi Kart USA / Dallas Karting Complex with Mark and Jake French (Photo: DallasKartingComplex.com)
The 2015 season is just around the corner, and the Sodi Kart USA / Dallas Karting Complex operation is in full speed, gearing up for what could be its best season yet. Leading the charge for the growing race team is newly acquired Jake French, who will pilot a Sodi Kart in the DD2 and S1 Pro Stock Moto categories in 2015. The 18-year-old from nearby Sache, Texas joins the program after a successful career in both Rotax and shifterkart competition.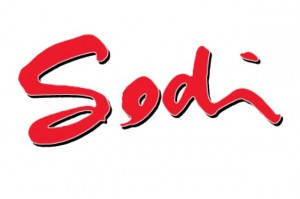 "Mike and I are extremely excited to have Jake French coming on as Pro Driver for Sodi Kart USA / Dallas Karting Complex. Jake will not only be a leader on the racing team but will also be coming on as a full time employee at DKC as lead driving instructor for a newly formed division of driver development," commented Dallas Karting Complex co-owner Kevin Adds. "We have been looking for the right person to add to our team and have found him with Jake. He is always among the fastest on-track at any event he attends. We feel with time, Jake will get on track assisting our other drivers and training full time for upcoming season, making our program the team to beat. Making the race team even stronger is long-time tuner Mark French. Jake's father has guided him throughout his career, helping him to reach to the top ranks in karting and having him is going to be a huge addition also."
Jake will start out the 2015 season with a return to Rotax racing. He will be part of the massive Sodi Kart DD2 attack at the Florida Winter Tour. Already committed include French, Nathan Adds, Austin Wilkins, along with three-time Team USA and defending US Rotax Grand Nationals DD2 Masters champion Mike Jones. Adding strength and depth in this attack are Sodi Kart factory drivers Anthony Abbasse and Arnaud Kozlinski. Abbasse is a longtime Sodi driver, many French titles and is a two-time SKUSA SuperNationals SuperPro winner. Kozlinski is the 2009 world karting champion, making a return back with the Sodi brand for the 2015 season.
Success came early for Jake, earning the US Rotax Grand Nationals Mini Max title in 2007 and the transition was quick into the Junior ranks. In 2009, French placed third at the US Rotax Grand Nationals, earning his first ticket to the Rotax Grand Finals. The focused turned toward shifterkart racing after that, having tested the water in S5 Junior Stock Moto back in 2008. After a solid few seasons in the S2 Semi-Pro division, Jake moved on to the S1 Pro category. In 2012, French finished fifth in the SKUSA Pro Tour standings. The following season, his focus was on building a stock car career before moving back to the karting seat, placing 10th on the Pro Tour standings in 2014.
"I'm really excited to join the Sodi Kart USA / DKC team with Mike and Kevin," added Jake French. "Joining the DKC team and driving the new Sodi Kart in DD2 and S1, along with leading a new driver development program, will make 2015 my best season yet. I'm looking forward to starting the season off at the Florida Winter Tour and that my dad will continue to be alongside me as my mechanic."
Spots still remain to be part of the Sodi Kart USA / Dallas Karting Complex operation at the Florida Winter Tour in the coming months, including the opening rounds on January 23-25 at Homestead Karting. Plans are already underway for the 2015 Texas ProKart Challenge and Superkarts! USA Pro Tour program, which will include French, Adds, Wilkins, along with 2014 SKUSA Pro Tour S5 Junior Stock Moto Trenton Estep returning for the upcoming season.
To find out more about Arrive-and-Drive opportunities with the Dallas Karting Complex race team aboard one of their successful Sodi Kart packages, contact Kevin Adds at 214-458-1500 and visit them at www.dallaskartingcomplex.com.