WKA Road Racing Series Returns to Roebling Road This March
VIR, Summit Point and National Corvette Museum also on 2015 schedule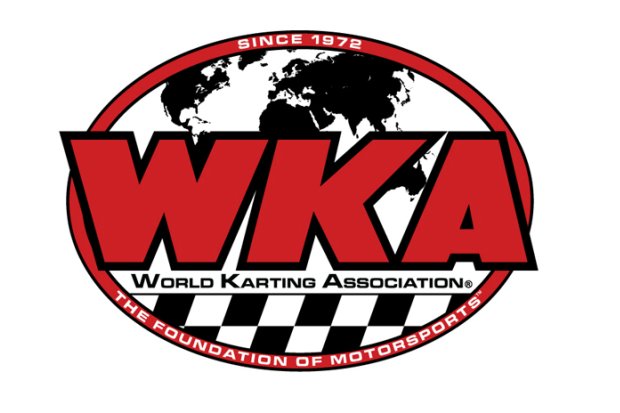 As the 2015 season kickoff approaches this December 27-30 at the famed Daytona International Speedway, WKA is pleased to announce a return to Roebling Road Raceway near Savannah, Ga., this March 20-22 for round two of the 2015 VEGA / TS Racing Road Racing Series driven by Mazda. The event will be hosted by the Southern Kart Club and will mark the series' return to Roebling Road after a couple-year hiatus.
Throughout WKA National Road Racing Series' absence at Roebling Road, the Southern Kart Club has continued to promote WKA-sanctioned regional events at the popular southeastern venue. WKA officials are pleased to return national racing to the Southern Kart Club and continuing the tradition of road racing at Roebling Road Raceway.
Woodbridge Kart Club and WKA officials have confirmed their pair of WKA national events in 2015. The WKC will host VIRginia International Raceway on its traditional late July date, next year falling on July 24-26. In 2015 the event will run VIR's popular North Course.
The Road Race Series' 2015 Grand National will make a return to West Virginia's Summit Point Motorsports Park. Next year will mark the first time in decades the Road Race Grand National will be held at Summit Point – one of the series' longest running venues. Friday practice will return to Summit Point this year for the WKA event. The date is August 28-30.
Likely the most anticipated event of the 2015 WKA Road Racing season will come October 23-25 at the National Corvette Museum (NCM) Motorsports Park in Bowling Green, Kentucky. This will mark the inaugural WKA national at the pristine NCM Motorsports Park, and officials are looking forward to a new venue for WKA's loyal group of road racers.
For more information on NCM, visit http://motorsportspark.org .
Events at Grattan Raceway in Michigan and the Mid-Ohio Sports Car Course have not yet been confirmed as WKA national events.
Additional venues and dates, the official number of events and national points structure for the 2015 WKA Road Racing Series will be announced after Daytona KartWeek. WKA will post new information as soon as it becomes available.
WKA officials are looking forward to another terrific Road Racing Series in 2015, supported once again by title sponsors VEGA, TS Racing and Mazda.
2015 Road Racing class sponsors secured thus far are Competition Karting Inc., Hoosier Tire, Safe Harbour Wine Storage, The Agile Group, MGM Chassis, KALL Racing, Streeter Super Stands, Matthai Material Handling and Van-K Wheels.
Daytona class sponsors include Tru Stripe, Rev-Clean, Podium Racers of Indy, GM-Fort Wayne Assembly and Ionic Edge Chassis.
If you're interested in sponsoring the 2015 WKA National Road Racing Series, contact Keith Shampine at 704-455-1606 or keith@worldkarting.com.
CONFIRMED 2015 WKA NATIONAL ROAD RACE DATES
December 27-30, 2014: Daytona International Speedway
March 20-22, 2015: Roebling Road Raceway
July 24-26: VIRginia International Raceway
August 28-30: Summit Point Motorsports Park (Grand National)
October 23-25: NCM Motorsports Park