Superkarts! USA Committed to Future of Stock Honda Classes
New sub-classifications within S4 category designed to highlight age brackets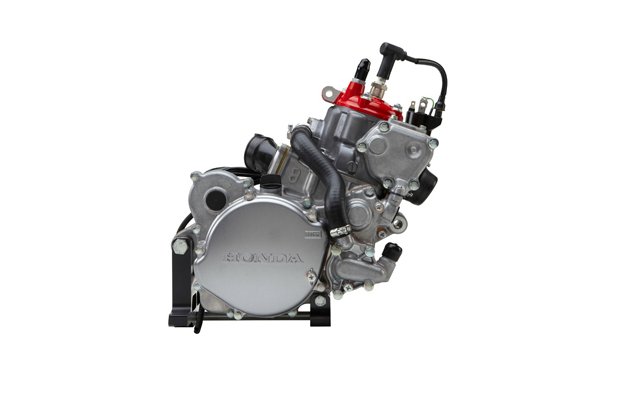 The Stock Honda CR125 engine package will remain as the absolute foundation of the Superkarts! USA program for years to come
A new focus on a single manufacturer for their TaG program has provided Superkarts! USA with some much needed long-term stability, and this is only amplified when paired with the organization's continued support and dedication to the Stock Moto shifterkart program that utilizes the Honda CR125 engine package.  It is impossible to argue that SKUSA is not the leader in the category, as they continue to position the formula has a key segment of their operation. That said, SKUSA's increased partnership with the IAME product line has brought about speculation that the Italian manufacturer's gearbox engine could become a replacement for Stock Honda program in SKUSA's shifterkart categories.  SKUSA wishes that it be known that this is by no means the case.  SKUSA remains fully committed to the Stock Honda program and they see many years of working closely with Honda and HPD.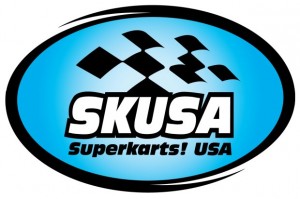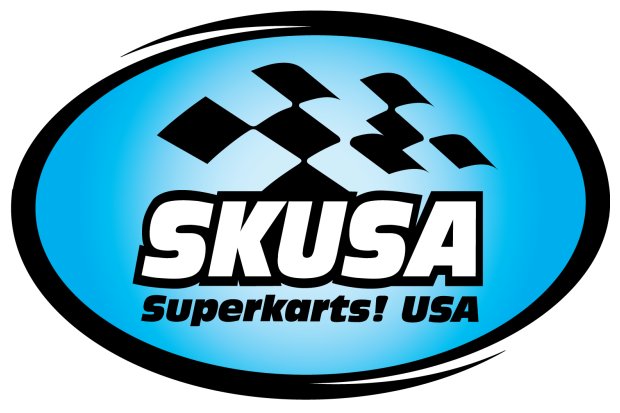 "The IAME X30 Shifter is a cool engine, for sure, and something of that style could be an option for the distant future, but our focus remains on supporting the incredible foundation that we have with the Honda CR125 and our support from Honda and HPD," Kutscher confirmed. "Yes, the current Stock Moto formula has a few issues in terms of cost-control and detonation, which we're very well aware of, but are working on solutions for those issues while still supporting the program completely.  We're strengthening our partnership with HPD and we're totally committed to supporting our community of shifterkart drivers who have their racing programs invested in their CR125s.  The class remains the most affordable way to race shifters, which are still the coolest karts on the planet!"
The long-term future of the Stock Honda CR125 product will obviously rest on the topic of parts availability, although Honda and HPD continue to manufacture the necessary components and will be able to stockpile inventory to maintain the supply.
SKUSA's shifterkart ladder program remains totally focused on the Stock Honda package, with the Junior drivers beginning their gearbox careers in the S5 Junior Stock Moto class.  The continued growth of S2 Semi-Pro Stock Moto has fueled a steady stream of top drivers graduating into the S1 Pro Stock Moto class, including current stars like Billy Musgrave, Sabre Cook, Jake French, Christian Schureman, Ryan Kinnear, Alec Gumpfer, Augie Lerch and Connor Wagner.  The growth of the S4 Master Stock Moto might be the highlight of the SKUSA 'S' program these days, having attracted a record number of drivers to this year's SuperNationals.
"Our Stock Moto program is so solid right now and I'm thrilled to watch the progression of drivers from S5 through to S1," Kutscher added. "The program is now developing the top drivers we knew it would, and I'm equally as stoked by the names and numbers we have in 'my' class – S4.  The Masters drivers are so passionate and professional.  We're privileged to have them as part of the Superkarts! USA family."
To that end, Superkarts! USA is also excited to announce a new approach to the S4 Master Stock Moto class that will present a level of recognition within the category.  S4 Master Stock Moto will remain a category for drivers 30 years of age and over, and SKUSA will introduce a new classification – S4 Super Master Stock Moto – which will reward drivers 45 years of age and older.  This program will focus primarily on regional ProKart Challenge racing for 2015, providing trophies to the top-three 'Super Master' finishers and a secondary championship chase.  On the Pro Tour, in addition to the regular top-three S4 Master drivers being awarded trophies on the podium, SKUSA will also acknowledge to top 'Super Master' in the field by presenting a special trophy during the podium celebrations.  'Super Master' drivers will remain eligible for all of the standard S4 Master class awards as well.
For more information on anything related to Superkarts! USA, please visit their website – www.superkartsusa.com – or call the SKUSA head office at 951-491-0808.