IAME USA to Support Florida Pro Kart Series
Mini Swift category added to winter program with support from IAME USA East at all events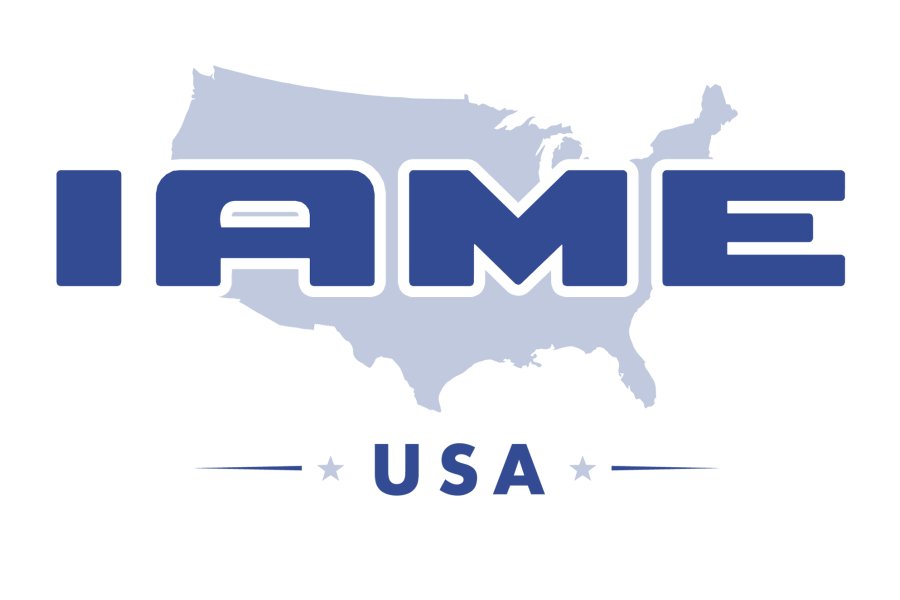 The presence of IAME has been growing steadily all across America since the formation of IAME USA was announced, along with its two partners – IAME USA West and IAME USA East. The new Florida Pro Kart Series is now the latest program to add a full range of IAME categories to its class line-up. The series, which kicks off on January 9-11 at the Palm Beach Kart Center in Jupiter, Florida, has added an IAME Mini Swift category to their schedule, which is set to run in the TaG Sportsman division and will be scored separately. In addition to IAME Junior and IAME Senior, which allows both the IAME X30 and the Parilla Leopard, the TaG Open and TaG Master divisions will also welcome IAME branded powerplants, giving the series a full range of classes at the Florida Pro Kart Series.
The top finisher in the series point standings in the new IAME Mini Swift category will receive a coveted Guaranteed SuperSunday Starting Spot for the 2015 Superkarts! USA SuperNationals in Las Vegas, along with paid entry and race tires. The second place finisher in the standings will receive a free IAME Mini Swift engine. Third place will receive a $500 IAME gift certificate, fourth place a $250 IAME gift certificate, and fifth place a $100 IAME gift certificate. All of these packages will be presented in March at the final event in Jacksonville, Florida. Possible weekend prize packages will be announced in the near future.
IAME USA East will be on-site for all Florida Pro Kart Series events, including the opening weekend at Palm Beach, providing rental packages of the Mini Swift engine. An arrival day of Tuesday, January 6 for the opening rounds of the FPKS program will give IAME USA East the opportunity to distribute the new IAME Mini Swift engines in person, and to support the IAME dealers and racers on hand throughout the program. Rental packages are available for $250 for a weekend, and if you wish to purchase an engine, you may do so for just an additional $745, which equates to the special purchase price of $995.
Prizes from IAME continue into the IAME Junior and Senior categories. The champion from the Florida Pro Kart Series in each class will earn a ticket to the IAME International Final. Second place receives an IAME X30 engine, while third through fifth in each division will be awarded IAME certificates ($1,000 – $500 – $250). Weekend payouts include $1,000 to the win, with second receiving $500 and third place receiving a set of Bridgestone tires. Two competitors from the IAME Junior and Senior divisions will have the opportunity to also win a free entry and race tires in a raffle, along with a Guaranteed SuperSunday Starting Spot at the 2015 SKUSA SuperNationals in Las Vegas.
The recent announcement of Superkarts! USA moving its TaG Cadet program to the IAME Mini Swift has kicked off a new program for those series competitors to transition over to the new engine through two levels of product acquisition.  SKUSA is offering a special direct trade-in program for the 50 SKUSA competitors who competed in either all three SKUSA Pro Tour or all of their ProKart Challenge events in 2014. These preferred customers will have the option of turning-in their fully-operational Mini Rok engines for a free IAME Mini Swift. Should they have two Mini Rok engines, they are eligible to receive two free IAME powerplants. If these core racers wish to keep their Mini Rok engines, they will be first in line to take part in the second level of the program, which will have 100 engines to be sold at $995 each – 50 through IAME West and 50 through IAME East. These will be available at one per customer.  Throughout the remainder of the 2015 season, a complete IAME Mini Swift package will then be available for $1495 to help launch the new program.
IAME USA dealers throughout the country will be providing engine rental programs throughout the year for the Mini Swift engine package, including the SKUSA Pro Tour, Florida Pro Kart Series, the SKUSA ProKart Challenge programs, and other facilities hosting IAME categories in 2015.
For more information on all things IAME, visit www.iameusaeast.com or www.iameusawest.com