Championship in Vegas for Tru Tech Racing Engines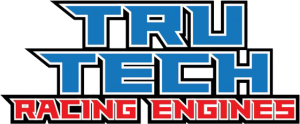 Considered the biggest single race of the year for the North American market, the SuperKarts! USA (SKUSA) Super Nationals attracts the who's who from around the world all vying to be called a Super Nationals Champion.  The 2014 MG Tires Super Nationals did not disappoint with the talent entered for the 5-day event.  On track sessions began Wednesday with practice and qualifying.  Competitors run 3 rounds of heat races to determine their starting positions for the main event on Super Sunday.  The Super Nationals also marks the fifth and final round of the SKUSA Pro Tour.  Tru Tech Racing Engines supported 20 drivers entered across 5 classes during the Las Vegas event.
Colton Herta got things started for Tru Tech Racing Engines in qualifying on Thursday posting the 8th quickest TaG Junior time in his return to karting with Phil Giebler Racing.  Herta, coming off his rookie campaign in the USF2000 series, made good of consistent heat race finishes to start 6th in the final.  An opening lap series of incidents delegated Herta well back in the 40-kart field.  By the end of the 20 lap final Herta was able to rally back into the top-10 settling for 10th.  Making her Super Nationals debut was dutch driver Denise de Rooij.  After a pour qualifying effort de Rooij made well of her heat race events to start 34th on Super Sunday.  de Rooij, a European Rotax competitor, posted consistent quick times to advance to 17th at the finish.
In TaG Senior competition, Tru Tech Racing Engines driver Jake Craig bested the 80-kart field in qualifying. Craig utilized a Tru Tech IAME X30 en route to his first SKUSA Super Nationals pole, providing Craig with 10 additional championship points.  Marco Eakins and Louie Pagano posted times within the top-20 in 17th and 19th respectively.  Super Sunday proved to be difficult for many drivers that made the 40-kart field.  Starting from 3rd, Craig was involved in an opening lap incident taking him out of contention.  Dutch driver Mike Bartels would find similar luck falling out on lap 17.  The biggest mover was Pagano moving up from 29th to finish 16th in the final standings.  Eakins would complete the event 25th respectively.
When the dust settled at the end of Sunday, Jake Craig would hold his championship points lead securing Tru Tech's second SKUSA Pro Tour Championship.  Louie Pagano's top-20 result aided in his capturing 2nd place in the 2014 SKUSA Pro Tour points championship.
This marks the end to Tru Tech Racing Engines most successful season.  Tru Tech captured a US Rotax National Championship, SKUSA Pro Tour Championship, and a Rotax Can Am Pro Kart Challenge Championship.  At the local level Tru Tech Racing Engines drivers captured numerous victories en route to 2 Los Angeles Karting Championships.  Tru Tech looks to build off the 2014 season as they prepare to better their results for 2015.
Tru Tech Racing Engines is one of the nation's leading 2-stroke engine service centers, accumulating victories and championships from 60cc to 125cc competition.  Tru Tech Racing Engines is a certified Rotax Service Center recently capturing a Rotax National Championship.  Headquartered in Southern California, Tru Tech offers an array of services including technical support and engine leasing.  Learn more today at www.trutechracingengines.com.  Stay up to date on Facebook and Instagram.