P1 Engines Scores SKUSA SuperNats Glory in Las Vegas
P1 Engines power their way to SKUSA ProKart Challenge Championships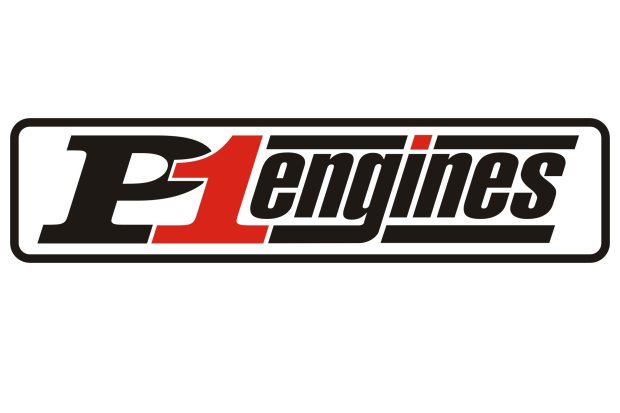 P1 Engines proved they are a champion- making a force to be reckoned with at the 18th annual Superkarts! USA (SKUSA) SuperNationals in Las Vegas. Their engines spanned the tents of over ten teams and within four categories had ten top-ten finishes, a feat any engine builder would be proud of, especially concerning the SuperNationals are known as the top North American showcase for the top international chassis and engine manufacturers alike.
The top finishes for P1 Engines powered drivers were in the TaG Senior class, including first place in what is always one of the most impressive and challenging races of Super Sunday. After qualifying 15th, and swallowing a DNF in the first heat of the weekend, Italian driver Marco Maestranzi came back ready to take nothing but victory. He finished top-five in the following heats, but started 24th in the main event. Adding to the excitement of the race, as well as utilizing the power of his P1 X30 engine, Maestranzi weaved his way through the TaG Senior drivers to not only take the win…but to do so by over three seconds.
Including Maestranzi, twelve P1-powered TaG Senior drivers made the main Super Sunday event, and six of those drivers finished within the top-twelve. Of those drivers, Joao Vieira qualified in tenth and had moderate results throughout the heat races during the weekend. Viera weighed his options and decided to switch from his X30 to a Leopard engine, requiring him to start in last position for the main. It's safe to say his bet was well worth it, as he made his way from 40th to a ninth place finish. Danny Formal stayed within the top-five during most of the weekend, garnering him a top-ten starting position for the main. Contact sent him to the end of the pack; however his P1 engine aided him in weaving his way back to a 12th place finish. Another TaG Senior driver, Bobby Kelley, ran consistently within the top-ten throughout the weekend, peaking in third position during the main. Some shuffling during the race lead him to an 11th place finish. Blaine Rocha and Mason Chelootz also had impressive runs, driven by their P1 engines, especially concerning their limited seat time (this was veteran Chelootz's only appearance in a kart all year), finishing in the seventh and eighth position respectively.
P1 Engine's TaG Junior drivers included Justice Lepe, Rasmus Lindh, and Christian Brooks. All of these up-and-coming drivers ran consistently in the top-ten all weekend, with Lepe finishing fourth, Lindh seventh, and Brooks in eighth position after qualifying third. His eighth place finish secured him an impressive second place in the SKUSA Pro Tour Championship.
TaG Cadet was also laden with P1 Engine-clad drivers. Jak Crawford had an outstanding weekend, as he ran within the top-five throughout the week, including two top-five heat finishes. Crawford was shuffled back outside of the top-ten at the start of the main event; however drove his way back up to an impressive fourth place podium finish. Oliver Calvo, Tomas Mejia, Dante YU, and Dick Yu exhibited speed throughout the weekend, however due to some individual struggles, all drivers finished outside of the top-ten.
The ever-exciting TaG Masters class included P1's Diego Pelosi, who had a great run all weekend, rarely seeing anything outside of the top-five. His X30 helped power him to a seventh place finish on Super Sunday. Russel Francis ran within the top-ten throughout the week, and with improvements finished with a podium fourth place finish.
P1 is obviously extremely happy with their results, seeing working with over ten teams and seven chassis manufacturers as a privilege. In TaG Senior alone, P1 worked with four teams, including six drivers and five different chassis brands in the top-twelve. Maestranzi's TaG Senior victory was obviously a highlight; however with such a successful weekend, it would be hard to pinpoint the best moment of it all.
For more information on P1 Engines or to book one of their national level engines for testing or event weekend use, please visit them online atwww.P1Engines.com or contact P1 owner Jesus Vasquez at 909.948.2718 or via e-mail at Champions@P1Engines.com. Also, to follow up-to-date results and information on P1 Engines, become a fan of the "P1 Engines Fan Page" on Facebook.
For information on press releases or other media services offered by Race Tech Development, please contact Mike Maurini via e-mail at Info@RaceTechDevelopment.com or 317.270.8723. Race Tech Development can also be found on Twitter at @RaceTechDvlp as well as Facebook at their Race Tech Development Fan Page.