Nick Neri Bids Farewell to Ocala Gran Prix
Multi-time champion enters new chapter of karting and motorsports career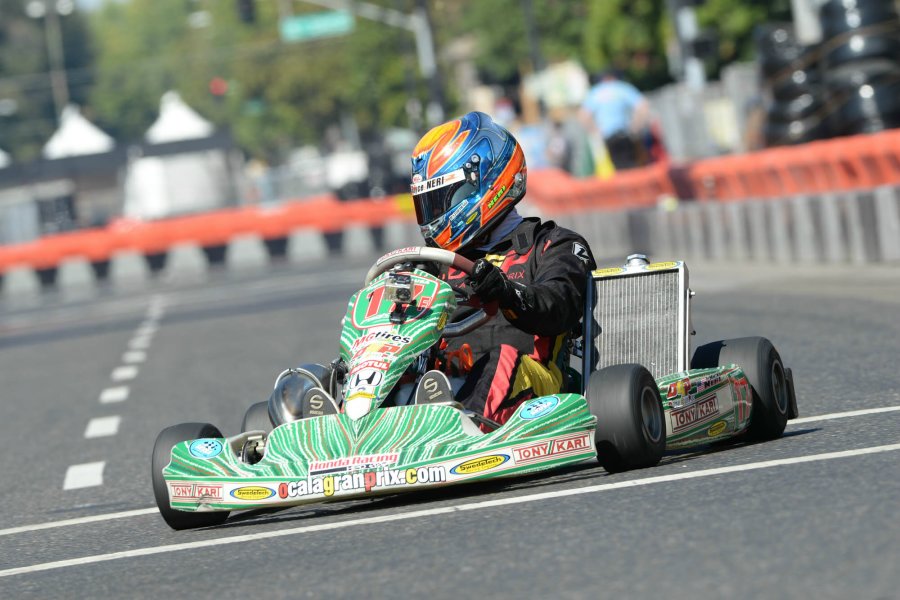 Nick Neri (Photo: On Track Promotions - otp.ca)
While all good things must come to an end, so must a relationship between one of North America's top karting drivers and powerhouse teams. Competing in his final event this past week as a member of the Ocala Gran Prix squad at the Rotax MAX Challenge Grand Finals in Valencia, Spain, Floridian driver Nick Neri is set to embark on a new chapter of his karting and motorsports career.
"I have had a great time with Ocala Gran Prix and without their help and support, I would not be where I am today," explained Neri. "Ocala Gran Prix and Jorge Arellano have stood behind me through all the highs and the lows of karting and always believed in my skills and abilities. Without them, I would not have been able to venture up into both the formula car and stock car world. They have been a huge part in my development and will forever hold a place in my heart."
With future plans set to be announced in the coming days, Neri wanted to reach out and thank several people that have been a part of his tenure at Ocala Gran Prix.
Neri added, "Jorge and all his employees at OGP are incredible. A special thank you to Jorge Arellano,Troy Mitchell, Mario Ioffredo, Nate Grindell and Mike Speed."
With countless podium results, numerous race wins, several series titles as well as a four time member of Team USA at the Rotax MAX Challenge Grand Finals, Neri has had the opportunity to work with some of the nation's top tuners as he progressed through the ranks to the upper echelon of North American karting.
"I have had the opportunity to start my Ocala Gran Prix experience with Kyle Kraus who was instrumental in getting me pointed in the right direction. I worked with Mike Maurini and we had a tremendous two seasons including heat race wins at the Rotax Grand Finals in La Conca, Italy and a pair of Florida Winter Tour championships. At the same time I was able to work with engine builder Martijn Koene, who is known as one of the top Rotax engine builders in the world. These guys always believed in me and my results proved it. More recently I have had the luxury of working with Wes Boswell and Alex Speed, who at one time were a pair of the top drivers in karting, and they have really helped me hone my skills. Needless to say, I have had no shortage of talent behind me."
Though his time at Ocala Gran Prix has come to an end, Nick Neri will always hold a piece of the OGP flag close to his heart.