Superkarts! USA Confirms 2015 Pro Tour Schedule
Pro Tour and California ProKart Challenge dates locked, SKUSA heading East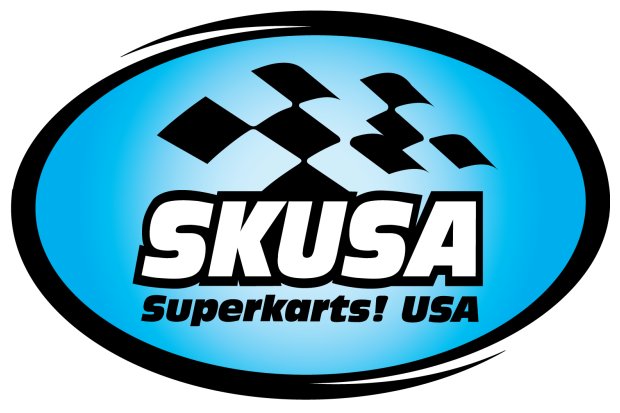 It is with great excitement that Superkarts! USA confirms the dates and locations for the 2015 SKUSA Pro Tour, which will be the sixth edition of what is now the largest national series in North America.  More than 340 drivers participated in either the SpringNationals in May or the SummerNationals in August, and next year's program promises to be even larger, as SKUSA is expanding the reach of its schedule to Indiana to quench the many requests of racers around the country.  The 2015 SKUSA Pro Tour will begin with the SpringNationals at the Phoenix Kart Racing Association facility in May and will then move east to the popular New Castle Motorsports Park in Indiana in late July for the SummerNationals.  The series will be capped once again by the SuperNationals in November, which will move to the Las Vegas Convention Center for 2015, as was announced in late October.
"We enjoyed a very exciting Pro Tour season this year, making our first trip to the Dallas Karting Complex before bringing our brand of racing to the NorCal public on the streets of Modesto," offered Tom Kutscher, Superkarts! USA President. "I like breaking new ground, and while we're returning to our good friends in Phoenix for the SpringNationals, we're going to heading east to New Castle for the SummerNats to give our racers a chance to cross a facility off their bucket list.  Everyone knows that this is one of the greatest tracks in the country, run by one of the sport's most passionate families.  It's an honor for us to take our Pro Tour to the Dismore's facility.  We're also thrilled to bring what we do to the East to expose Superkarts! USA's approach to racing and customer service to a new community of drivers.  I'm hoping to see many new faces at the SummerNationals next July."
The SpringNationals are officially scheduled for the May 1-3 weekend, while the SummerNationals will be held on July 24-26.  Superkarts! USA will return to his place of genesis, back to Indiana where Don Janowski and his SKUSA crew first launched his traveling shifterkart series in the early 1990s. The recently-announced relocation of the annual SuperNationals to the Las Vegas Convention Center on November 18-22 is a hot topic here in Las Vegas this weekend, and SKUSA is incredibly excited to be able to present a new experience for it's racing, beginning with the clean sheet of paper with developing the track layout.  The venue is massive and will allow for new ideas in track and paddock layout.
2015 Superkarts! USA Pro Tour
May 1-3: SpringNationals – Phoenix Kart Racing Association – Glendale, AZ
July 24-26: SummerNationals – New Castle Motorsports Park – New Castle, IN
November 18-22: SuperNationals – Las Vegas Convention Center – Las Vegas, NV
SKUSA has also confirmed the dates for 2015 California ProKart Challenge, and the actual race venues are expected to be set before the end of the year.
"We had an incredible year with the California ProKart Challenge and we're looking forward to next year's schedule," Kutscher continued. "I expect that we'll kick things off at Buttonwillow, as has been the case for the past few years, and I'm already looking forward to getting back to the Streets of Lancaster Grand Prix in September.  I love that event and I love working with the City of Lancaster. It's really a unique and special partnership."
2015 California ProKart Challenge
February 6-7: Round #1
March 6-7: Round #2
April 10-11: Round #3
June 5-6: Round #4
August 28-29: Round #5
September 26-27: Round #6 – Streets of Lancaster Grand Prix
For more information on anything related to Superkarts! USA, please visit their website – www.superkartsusa.com – or call the SKUSA head office at 951-491-0808.