2015 Cold Stone Florida Winter Tour Powered by MAXSpeed Entertainment Registration to Open December 1
Excitement begins for 2015 edition of the FWT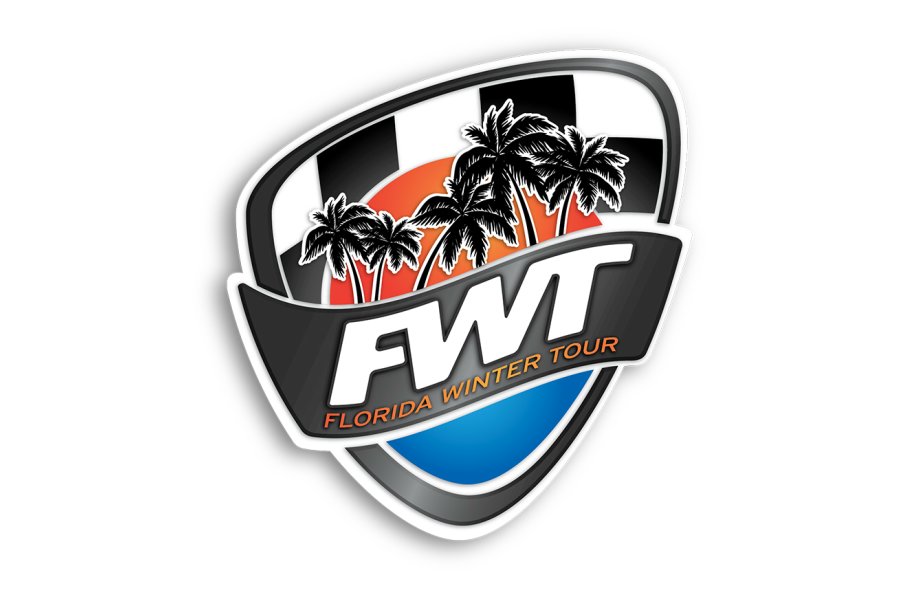 Continuing to increase momentum towards the 2015 season, MAXSpeed Entertainment is pleased to announce that registration for the Cold Stone Florida Winter Tour powered by MAXSpeed Entertainment will open on Monday, December 1. With the first event weekend just over eight weeks away, the Florida Winter Tour will see the ROK Cup USA program kick off the popular winter series with the Rotax MAX Challenge following the very next weekend. With tickets on the line to the ROK International Final and Rotax MAX Challenge Grand Finals, wheel-to-wheel action is set to be fierce in the 17th annual Florida Winter Tour.
"We are very excited to have everything in place to open registration," explained MAXSpeed Entertainment's Garett Potter. "The entire team behind the Florida Winter Tour has worked extremely hard to improve and make this process as streamline as possible with the series just around the corner. We have had a lot of interest from not only our teams in North America, but from around the world. With the addition of the ROK engine program the first weekend, racers and teams are showing great interest in running both weekends, which is great news. It's going to be huge!  We hope to help kick off the ROK-N-ROTAX weekends by offering big incentives at registration to race both weekends with savings up to $450.00."
All event registrations will include Friday practice fees, Saturday and Sunday race entries, driver and mechanic pit pass, tires, oil and Friday welcome dinner.
Potter continued,  "In an ongoing effort to support our dealer network, all extra consumable items such as practice tires, fuel and oil will need to be purchased through these channels whether in advance or at the event. Flowing this business back to our respected dealers and service centers was very important to us in helping our dealer network be successful. This is something that was asked of us and we delivered back to our supporters. If you need help in locating a dealer, please visit www.gorotax.com or e-mail info@floridawintertour.com."
MAXSpeed Entertainment is also pleased to announce more changes to events in 2015. As an added incentive to racers and their families, friends and fans, spectators will receive free entry to all FWT events in 2015.
"Free, free, free! The racers and families have spoken and we continue to listen," added Potter. "Gone are the days of you paying for your race weekend and also being asked again to pay for your family and friends to watch, as spectators and family members will not have to pay to attend the Florida Winter Tour weekends."
With registration opening on Monday, December 1, 2014, event pre-registration will close ten days before the first official event day of that event weekend. On site registration will incur a late registration fee and will not offer a guaranteed entry in the weekend's racing event, so please plan to register in advance online.
Competitors who plan to register for the entire 2015 Cold Stone Florida Winter Tour powered by MAXSpeed Entertainment program will receive discounts of up to $450. Those registering for all six events weekends (ROK and Rotax) will receive a $175 discount for each ($350 total) along with a $100 cash back bonus at the final round if all six weekends are completed.  Those registering for only the three ROK or Rotax weekends will receive a $175 discount as well.  Please visit www.floridawintertour.com beginning December 1 to begin the registration process.
2015 Cold Stone Florida Winter Tour powered by MAXSpeed Entertainment Event Registration Pricing
FWT MG Tires ROK Cup USA Weekend
Micro/Mini          $665.00
Junior/Senior     $925.00
Master/Shifter  $925.00
FWT Rotax MAX Challenge Weekend
Micro     $675.00
Mini        $700.00
Junior    $965.00
Senior   $985.00
Master $985.00
DD2        $1020.00
All registrations include:
Friday practice
Saturday/Sunday race day
Driver/Mechanic pit pass
Tires (One set Micro/Mini, two sets all other classes)
Oil
Friday dinner
Hotel blocks are set for round one in Homestead, as the MAXSpeed staff has secured great rates at numerous hotels around the Homestead area. Please visit www.floridawintertour.com for more information on hotels. Additional information about airports and local attractions is also available on the Florida Winter Tour website if you plan to take advantage of the great weather in South Florida.
All parking and pit assignments will be handled by the host track. MAXSpeed will work directly with each track for sponsors and partners, and contact information can be found at www.floridawintertour.com