EKN EXCLUSIVE: IndyCar's Andretti to Fill In for Speed at SKUSA SuperNationals XVIII
Former karter returns to roots after schedule conflict sidelines two-time SuperNats winner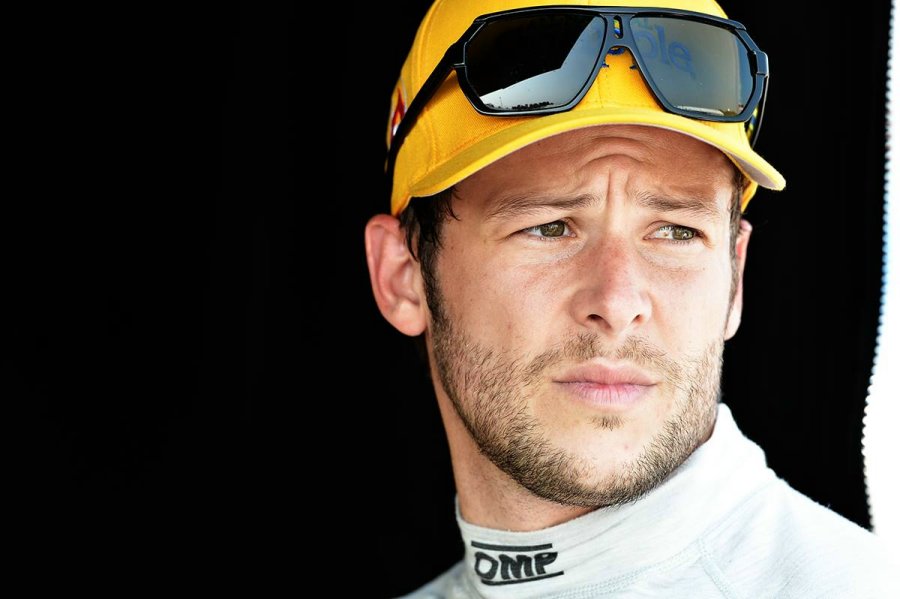 IndyCar's Marco Andretti is scheduled to compete at the Superkarts! USA SuperNationals XVIII
What began as vague online statement with a 'tweet' on Tuesday afternoon was confirmed by Superkarts! USA later in the day when EKN learned that Verizon IndyCar Series driver Marco Andretti would replace the entry for Global Rallycross pilot Scott Speed for this year's SuperNationals XVIII.  Speed, a three-time winner of the event, was scheduled to compete in a PSL Karting/Diede Racing CRG in the S1 Pro Stock Moto category. An engagement in Germany has cancelled his plans to return to the class that he won in 2000, which was followed by a SuperPro victory in 2001, both at the now-closed XPlex facility.
On Tuesday afternoon, Marco's twitter feed said the following:
Pumped to be doing the Karting Super Nationals in Vegas. Going testing next week in Charlotte with @scottspeed !

— Marco Andretti (@MarcoAndretti) November 11, 2014
This fired up the Twittersphere among karting enthusiasts.  EKN contacted Speed, who is obviously disappointed in not being able to return to the event that he essentially 'owned' in 2000 and 2001. "VW asked me to attend to an event in Germany on November 21, so basically, duty calls," Speed told EKN's Rob Howden. "But I found a good replacement. Marco will come down here to Charlotte this weekend and we'll get him dialed in before the race. Marco and I have become pretty good friends since I have joined the team (Andretti Autosport). It didn't take him much convincing. At the end of day, we both love racing, especially on the core level of karting. This wouldn't have been possible without the support of the Diede family, so a big thank you goes out to them!"
This will be Marco's first start at the Superkarts! USA SuperNationals. The third generation superstar began his motorsports career in karting, racing in the World Karting Association and Stars of Karting programs before moving on to the open wheel ranks. The Pennsylvania native competed in the PRI All-Stars event in Orlando in the past, along with a number of other charitable karting events over the years. "It's going to be a great challenge, as there is some great talent there," Andretti told EKN. "I'm in Charlotte today with Will (Power) and Scott (Speed) to get some cob webs off and train since it's different muscles than IndyCar. It will be a great warm-up for Montoya's kart race in Colombia on Thanksgiving weekend."
Andretti will join the rest of the 500+ drivers in the paddock in hitting the track for the first time on Wednesday, November 19. Complete coverage of the MG Tires Superkarts! USA SuperNationals XVIII can be found at the EKN Event Page along with live audio coverage during the event at EKN Live.