EKN TV: Streets of Lancaster Grand Prix On-Board w/Ron White
A front-row seat to a great battle in the shifterkart final from September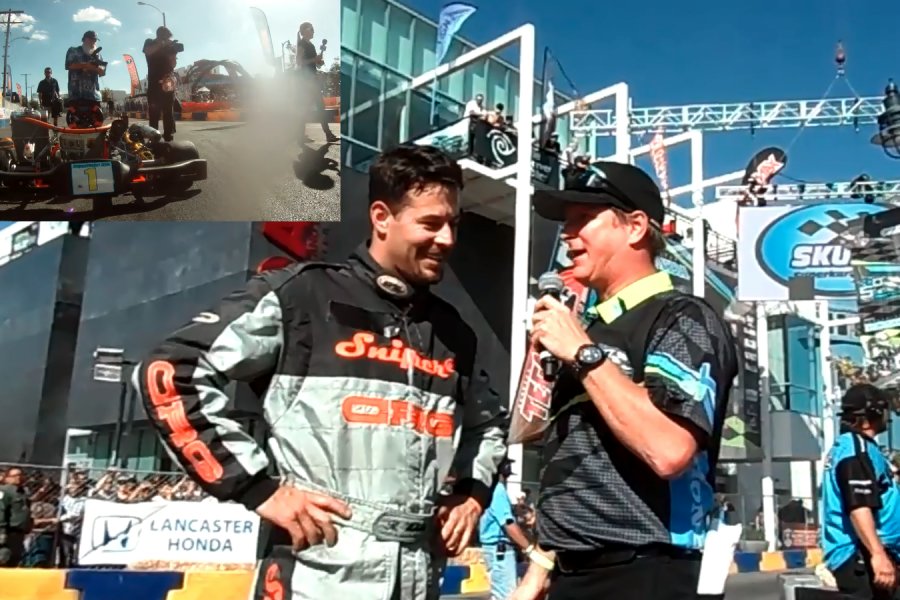 On-Board with Ron White from the Streets of Lancaster Grand Prix
The Superkarts! USA SuperNationals XVIII is just around the corner, so why not get a taste of what is to come in Las Vegas over the five days of competition held just outside the Rio All-Suite Hotel and Casino. At the end of September, over 100 drivers got in one final 'test' session for the SuperNats in 'competition mode' while racing at the Streets of Lancaster Grand Prix.  At what has now become the annual street race event of the west, the California ProKart Challenge closed out its 2014 season in the city just north of the downtown Los Angeles metropolitan area.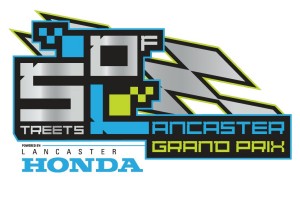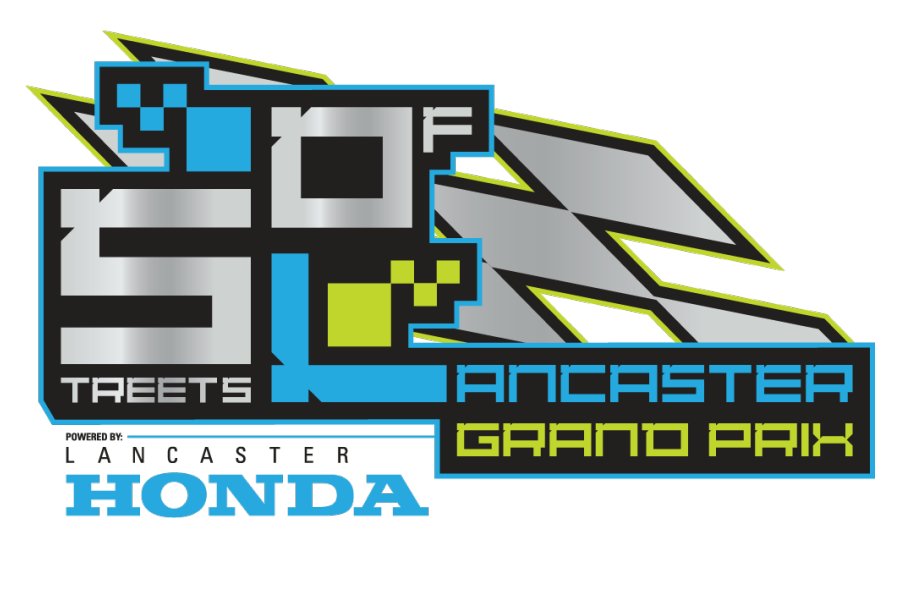 The headline group of the event is the 125cc shifter karts. A combined run of the S1 Pro and S2 Semi-Pro Stock Moto drivers was the final group to hit the L-shaped course, with speeds eclipsing the 80mph mark at the end of the 1000′ straightaway. The winner of the last two editions was two-time Pro Tour champion Fritz Leesmann. He edged out Billy Musgrave to the checkered flag last year, and survived a battle with Jimmy McNeil in 2012. Leesmann was among the top challengers again this year, as was Musgrave, but so was veteran Ron White.
The former SKUSA ProMoto Tour champion and SuperNationals winner returned to full-time competition last year with a fifth place result in the competitive S1 category. White has been among the top Americans all season on the Pro Tour, and currently sits eighth in the championship standings. White found the top step of the podium this summer, winning the California PKC stop at his home track – the Simraceway Performance Karting Center. Looking to close out the regional season strong, White took part in just his second Streets of Lancaster GP.
White was third overall after qualifying, as S2 pilot Kolton Griffin landed the fast time of the session, with Leesmann slotted into second. The top three were separated by less than two tenths. The opening heat race saw White move to the lead early after he and Leesmann got around Griffin at the drop of the green. White took the win with Leesmann a close second. In Heat #2, White would be joined by Musgrave, as the two fought for the win with the 2012 SuperNats S2 winner coming away with the pole position for the main event, as the veteran settled for outside row one.
This set the stage for our newest EKN On-Board with veteran Ron White providing the footage, along with other video coverage from the Streets of Lancaster Grand Prix main event.
White is no stranger to donuts, and since we were unable to find a video of his SOLGP donut, we found a vintage video that shows 'The Tornado' has been doing this for a long time. You can also get a glimpse of a much younger Rob Howden of EKN and the Trackmagic of Kyle Martin.