Road Race Championships Entry Form Posted, Pre-Registration Opens Monday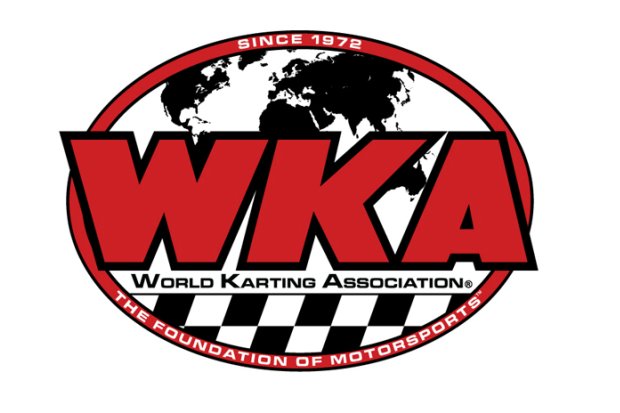 The entry blank for the 2014 Daytona Road Race Championships is now posted on WorldKarting.com.
Click HERE to download the Road Race Championships entry form.
The biggest enduro-style karting event of the year will go off this December 27-30 at the World Center of Racing, where karts have been racing nearly every holiday season since the early 1970s.
Saturday, December 27 will serve as load-in day with parking, pre-tech and registration running throughout the morning and afternoon.
Sunday, December 28 is a full day of practice for road racers with Monday and Tuesday serving as race days.
In addition to pre-entering for practice and classes, competitors may also reserve a garage space and an RV camping spot in the DIS Lake Lloyd infield lot via the entry form.
Garage reservation is $175 for either open-air or closed-door garage. A Lake Lloyd RV spot is $150 for the event and includes electricity and water hookups. There is a limited amount of open-air and front row closed-door garage. If you are not pre-entering you may reserve a garage by calling Keith Shampine at 704-455-1606 or email keith@worldkarting.com.
For the fourth consecutive year WKA is offering a Daytona-only class sponsorship for $250. This sponsorship is good for two free pit passes at Daytona and $50 off a garage, and your name will be listed on the entry blank, weekend schedules, PA announcements and class awards. If interested, contact Keith Shampine.
Only a few changes have been made to the class structure for the 2015 season, which opens at Daytona.
The LO206 and Clone engines have been combined into a national class. Clone-LO206 360 and Clone-LO206 385 will each run twice per weekend for single national championships. There is no weight break in either.
Also on the 4-cycle front, Animal 360 will run twice per weekend for a single national championship. Animal 385 will do the same. And a new class has been added – Animal Masters 410 – which is open to drivers age 40 and up. There is a 215 maximum kart weight in this class.
In an effort to promote sprint crossover in the National Road Racing Series, WKA Gold Cup-style karts will have their own senior division in the Road Racing Series. The Senior Pro Gas Animal class will run once each day at Road Racing nationals in 2015, and the division is open only to karts that meet Gold Cup specifications, while still having dual braking systems. The Senior Pro Gas class will be open tire, like all Road Racing divisions, and the main difference in the class rules is that Senior Pro Gas karts will not be permitted to run a full floor pan to the nerf bars.
Gold Cup style karts will also be allowed in the Animal Junior Sprint Lite and Heavy divisions with weight breaks. The Pro Gas Animal engine will be allowed with a black restrictor plate and a weight break against the traditional sprint-enduro setup. Dual braking systems are also required for Gold Cup stlye karts.
Animal Limited Modified will now run as a single points class (once each day) at 370# minimum weight.
Daytona pre-entries and garage reservation requests will be taken immediately. Contact is Keith Shampine at keith@worldkarting.com or call 704.455.1606. Mail completed entry forms to WKA at 6051 Victory Lane; Concord, NC 28027. Scan to keith@worldkarting.com or fax to 704.455.1609.