BN Racing Impresses at Cold Stone Rotax Pan American Challenge
Several front runners use BN Racing's expertise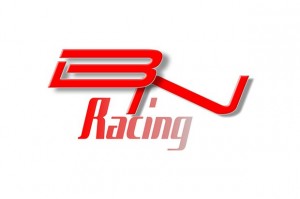 Building on solid results from the start of the 2014 season as well as a second place result at the Cold Stone US Grand Nationals, BN Racing pilot Dan Roeper would run at the front of the field two weekends ago at the annual Cold Stone Rotax Pan American Challenge at the GoPro Motorplex in Mooresville, North Carolina. Aboard his BN Racing prepared Birel Chassis and under the tutelage of Bryn Nuttall, Roeper added to his karting resume by scoring a second place result aboard his Birel chassis.
Scoring a second place result at the Grand National event at the Miller Motorsports Park in Tooele, Utah back in July, Roeper and his BN Racing powered Birel would enter the Pan American Challenge event with victory on their mind. Already securing a ticket to the 2014 Rotax Max Challenge Grand Finals in Valencia, Spain later this year, Roeper entered the event with little pressure. Showcasing his equipment and improvement as a driver, Roeper ran at the pointy end of the field all weekend including pole, Super Pole and a prefinal win against some of the world's best Rotax drivers.
With Roeper having success, BN Racing would also become Rotax Masters Pan American Challenge Champions with Max Papis as well as Rotax Junior standout performances with Nick Brueckner and Strawberry Racing's Darren Keane, who will continue with BN Racing power throughout 2015. Brueckner, who would compete in his first national event since switching teams, quickly found himself at the front of the field and challenging for the race win by the time the weekend's final checkered flag had flown.
Continuing the success in 2014, BN Racing would also be seen at the front of the Rotax Mini Max field at theTexas Pro Kart Challenge with eventual Champion Riley Dickinson as well as north of the border in Canada where Anthony Tolfa powered his way to the front of the Eastern Canadian Karting Championship Rotax Senior field.
Nuttall added, "While I provide power under the BN Racing banner for drivers on any brand of chassis and with any team, my main focus is to manage & coach drivers in the way I have with Dan Roeper, resulting in his rise to the front. Using a professional, methodical approach, combining my years of experience in European karting at the highest level and the links I have in Europe, especially with the new Birel ART program, we can offer everything needed to compete at the highest level around the world."
For more information on BN Racing and how to be part of their exciting and growing program, please contact Bryn Nuttall at 317.279.1667 or via e-mail Bryn@BNRacing.co.uk.
For information on press releases or other media services offered by Race Tech Development, please contact Mike Maurini via e-mail at Info@RaceTechDevelopment.com or 317.270.8723. Race Tech Development can also be found on Twitter at @RaceTechDvlp as well as Facebook at their Race Tech Development Fan Page.