New Partnership Returns Simpson to WKA National Karting Programs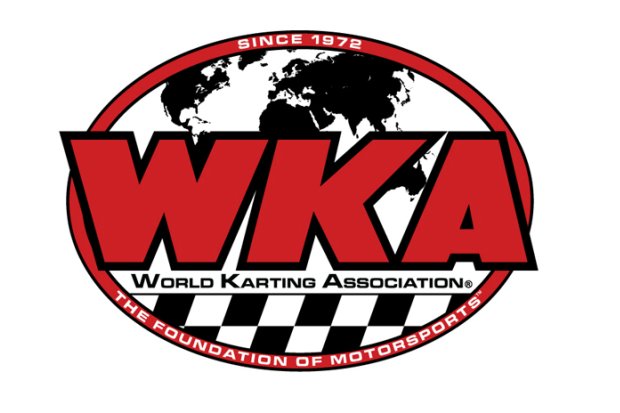 The World Karting Association and Simpson Performance Products are proud to announce a renewed partnership that returns Simpson to the national karting scene as a major backer of WKA national series racing in the final months of 2014 and into the new 2015 season.
Simpson – the leading manufacturer of safety equipment for the motorsports industry since 1959 – has signed on to become the title sponsor of the 2014 Daytona Dirt World Championships, set to take place December 27-29 at the Daytona International Speedway Flat Track.
"We're very excited to partner with Simpson to bring this great brand back to the national karting scene," WKA Communications Director Keith Shampine said. "This is a partnership that will utilize Simpson's terrific line of racing safety equipment to give back to WKA racers and strengthen our national programs, and we're confident Simpson's support of WKA and our loyal membership will benefit their efforts in the karting market."
Debbie Bishop, Vice President of Marketing for Simpson added, "Many of our own employees participate in karting throughout the year. Their insights and love of the sport of karting have propelled recent product development resulting in new and improved Simpson safety gear for karting. We are excited to come on board with WKA and take advantage of many new opportunities to support the organization and most especially, their racers."
The prestigious 2014 "Daytona Dirt" event will now become the Simpson Performance Products Daytona Dirt World Championships.
With an eye on karting's Speedway Dirt and Sprint Road Course markets, Simpson also is investing in the WKA's top 2-cycle sprint program as a 2015 class sponsor of the Mazda / Bridgestone Manufacturers Cup Series, which opens at the Daytona Sprint Track this December 28-30.
Additionally, before the 2015 Man. Cup Series officially opens at Daytona Sunday, December 28, Simpson is posting over $3,000 in certificates toward Simpson product at the 2014 Manufacturers Cup Series Awards Banquet.
2014 WKA Man. Cup Series national champions will be eligible for the following Simpson product certificates, all of which will be awarded at the banquet, to be held Saturday night, December 27 at the Daytona Beach Resort and Spa.
(1) Gift Certificate for a Simpson Venator Snell 2010 Carbon Fiber Helmet, retail value $999.95
(1) Gift Certificate for an Apex Karting Suit, retail value $399.00
(4) Gift Certificates for a Pair of Simpson Racing Gloves, retail value up to $200. each
(3) Gift Certificates for a Pair of Simpson Racing Shoes, retail value up to $200. Each
(1) Gift Certificate for a Molecule Complete Care Kit, retail value $100.
A 2014 "Hard Luck Award" will also be issued at the Man. Cup awards banquet, which will see one racer win a $300 Gift Certificate to Simpson Performance Products.
In the days following the Manufacturers Cup banquet, a number of special awards and contingencies will be awarded to racers at the Simpson Performance Products Daytona Dirt World Championships.
Simpson product and/or certificates will be awarded to all age categories at "Daytona Dirt," comprising Junior 1, Junior 2, Junior 3 and Senior. More details are forthcoming regarding this program.
Simpson Performance Products is headquartered in New Braunfels, Texas, with more than 80,000 sq. feet of manufacturing and warehouse space. Simpson offers racers three Simpson World retail stores with locations in Mooresville, N.C.; Indianapolis and Harbor City, Calif.
For more information on Simpson Peformance Products, visit teamsimpson.com