EKN Trackside: Cold Stone Rotax Pan American Challenge 2014 – Friday Report
Roeper leads way in Senior, Gangi on top in Junior, Cooper triumphs through Super Pole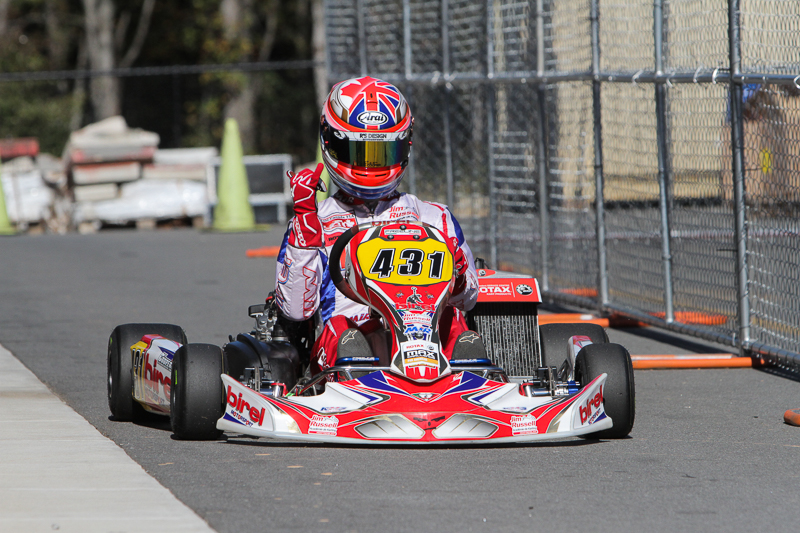 Ben Cooper overcame the underweight penalty in qualifying to reclaim top spot in DD2 Super Pole (Photo: Studio52.us)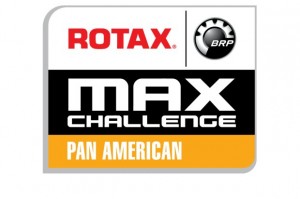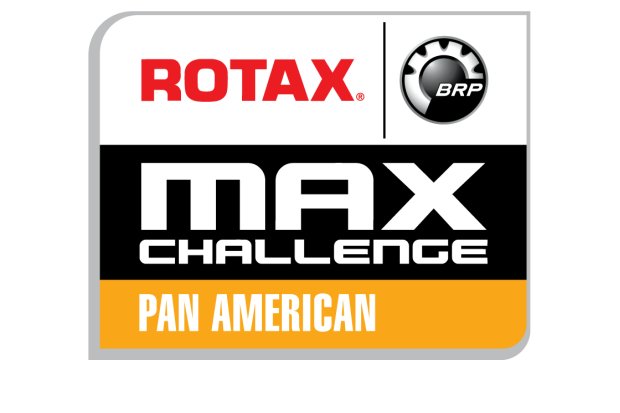 It was a picture perfect day at the GoPro Motorplex in Mooresville, North Carolina as the 2014 Cold Stone Rotax Pan American Challenge began. The first official on-track day took place Friday around the 7/10-mile course, including two practice sessions, the timed Qualifying round, and Super Pole for Micro, Mini, Junior, Senior and DD2. Today's action set the stage for tomorrow's three heat races, as the nearly 140 drivers will battle hard to determine the lineup going into Sunday, when the seven champions will be decided. Complete coverage can be found on the EKN Event Page.
Carolina Motorsports Park Micro Max
Twenty-four drivers made up the Micro Max field, with drafting a very big factor in recording a fast lap. Early on, Texas driver Jak Crawford (Benik) was provisional polesitter until a late charge by Canadian Justin Arseneau (CRG) secured him the fast time in the session. A 54.873-second lap edged out Crawford by just 0.015 second. Reece Gold (Tony Kart) was third with Juan David Martinez in fourth. Ugo Ugochukwu (Tony Kart) capped off the fast five with Cold Stone US Grand Nationals winner Sebastian Montoya (Birel) making it into the Super Pole session. In technical inspection, Arseneau was penalized for a carb issue, moving him to fourth in the official order, and putting him third on the track for Super Pole.
In the two laps, Gold was able to record the quick time, moving himself onto the pole position for the three heat races. The gap between his fast time and Crawford was just 16 thousandths of a second. Arseneau improved to third with Ugouchukwu fourth. Montoya improved to fifth with Martinez in sixth.
Orsolon Racing Masters Max
2013 US Grand Nationals champion Max Papis (Tony Kart) began where he left off, starting the Pan Am as the top driver. Scott Roberts (Tony Kart), runner-up at this year's Grand Nationals in Miller Motorsports Park, crept up late in the session but fell 92 thousandths short of Papis' 49.206-second lap. John Robischeaux (Kosmic) was third in the order with Chris Bogart (Tony Kart) with Derick Boyle (Intrepid) making up the fast five.
Race Tech Development Mini Max
Drama began as the track opened up for the qualifying session. Fast driver in practice Lance Fenderson (Benik) was unable to get his engine fired with a starter issue. He was unable to get the kart started, and did not record a lap, set to start 25th for all three heat races. On track, North Carolina resident Enzo Fittipaldi (Tony Kart) laid down his fast time of the session on lap 12, securing the pole position. A 52.001-second dropped Michael d'Orlando (Tony Kart) down to second, off the pole position by 67 thousandths of a second. The rest of the top six moved around in the final few laps. The CRG's of Filip Niemkiewicz and Sebastian Alvarez were third and fourth at the checkered flag with Lachlan DeFrancesco (Benik) fifth and Mini rookie Harry Coulton (Birel) sixth. The top two remained unchanged with Fittipaldi and d'Orlando 1-2. DeFrancesco improved to third with Alvarez holding fourth. Niemkiewicz dropped to fifth with Coulton still sixth.
Dallas Karting Complex DD2/DD2 Masters
Much like we see at the pro event, many of the drivers waited until about halfway through the session to enter the track. The Masters drivers set the pace early, before the regular DD2 pilots starting picking up the pace. UK driver Ed Brand (Intrepid) moved to the provisional pole position until three-time Rotax world champion Ben Cooper (Birel) moved to the top on his fifth lap. He went quicker and quicker until laying down a 46.831-second lap. Rotax Challenge of the Americas champion Gavin Reichelt (CRG) came on late, moving up to second and within a tenth of Cooper's time. At the scales, Cooper came in one pound under the minimum weight. Per the Rotax Max Challenge rules, one pound is a three position penalty, and thus took away the top spot. Reichelt, a DD2 rookie, would be credited with the fast time in qualifying and go out last for the Super Pole. Canadian champion Jeffrey Kingsley (CRG) was third with Brand down to fifth. DD2 rookie Nathan Adds had a respectable time to put his Dallas Karting Complex/Sodi Kart USA entry into the Super Pole session with Eastern Canadian Karting Championship title winner Fred Woodley (Maranello) sixth. Cooper made good of the Super Pole session to reclaim the pole position for the heat races, scoring the fast lap ahead of fellow Canadian Kingsley and UK driver Brand. Reichelt dropped to fourth with Woodley up to fifth and Adds back to sixth.
PSL Karting Junior Max
Anthony Gangi Jr. (Tony Kart) enjoys the GoPro Motorplex facility, and it showed in Qualifying and the Super Pole session. Gangi was quick early, holding the provisional pole on his fifth circuit and then later pulled in early to save his tires. Other drivers were able to get quicker as the session went on, but fell short of moving Gangi off the fast time. Trenton Estep (Tony Kart) came 22 thousandths short of Gangi's time, with Darren Keane (Tony Kart) third and rookie Nick Brueckner (Tony Kart) fourth. Sting Ray Robb advanced late to fifth, putting Tony Kart in the top five positions. Michael McCarthy broke it up with his Birel making it into the Super Pole session. Gangi remained the top driver in Super Pole, clearing the field by two tenths. Estep was second with Brueckner up to third and Keane back to fourth. Robb and McCarthy kept their spot.
CRG-USA Senior Max
A 25-driver field began, looking to start off the road to the Rotax Grand Finals ticket as the top driver. Early on, returning drivers Ashley Rogero (Tony Kart) and Dalton Sargeant (CRG) set the pace early on. Birel driver Dan Roeper moved up the order and took over the top spot on his fifth circuit. For the remainder of the session, Roeper's 47.66-second lap held through, putting him in the first spot. Rookie Kyle Kirkwood came eight thousandths short in his Ocala Gran Prix Tony Kart. Roger Ralston Jr. (FA Kart) was third in the final order, within a tenth of a second to Roeper's time. Canadian champion Zachary Claman-Demelo (Intrepid) was fourth with Sargeant ending fifth and Koene USA pilot Elliot Finlayson (Tony Kart) making it into the Super Pole session. Roeper and Kirkwood remained the top-two after the Green-White-Checkered session. Sargeant moved up to third with Ralston dropping to fifth behind the Canadian Demelo, as Finlayson sixth.