WKA Gold Cup Championship Battles to go Down to the Wire This Weekend in Kershaw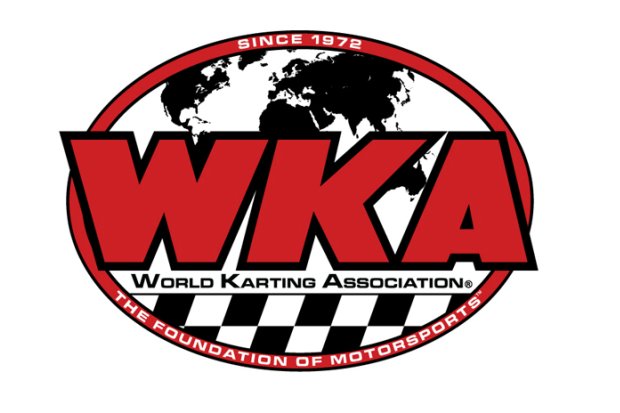 The RLV Tuned Exhaust Products Gold Cup Series will close the 2014 WKA national season this weekend with the GT Machine Grand Nationals at Carolina Motorsports Park's 0.7-mile sprint course, located in Kershaw, South Carolina.
Picture perfect weather is predicted for the Carolinas this weekend, and for the second consecutive year it looks as though the Gold Cup Series will conclude its four-race national campaign under sunny skies and warm temperatures on an October weekend in South Carolina.
National championships will be on the line in the Gold Cup Series' 11 national divisions, and while many will focus on points racing this weekend, other Southeast-based Gold Cup "ringers" will invade the series for the first time since Jacksonville in March, in search of Grand National race wins and prestigious WKA Golden Eagle trophies.
Special awards are amped up for the annual Gold Cup Grand Nationals, as well. Nine of the 11 classes each day will offer product awards or certificates toward product to top-three or top-five finishers, depending on the division.
Among the awards secured include R2C Performance Products air filters, RLV #35 and 219 chains, RLV silencers, Power Plus and Thor Oil and gift certificates to Coyote Motorsports, GT Machine and Michigan Kart Supply. Baker Racing Engines has also posted a number of cash and engine rebuild contingencies for their customers in the Pro Gas Animal divisions, and the winner of a special golf ball throwing contest will win a brand-new Animal engine, donated the Briggs & Stratton Racing.
By the end of the weekend 11 national championship battles will have been decided in what has been a successful 2014 season for the WKA's national 4-cycle sprint program.
Entry numbers were up at the Jacksonville season opener and at round two in July at Camden, Ohio's G&J Kartway. Competitors and teams have enjoyed the condensed class structure that features only 11 classes each day that offer a single national championship (best 6 of 8 races). Entry numbers have been strong all season in the Sportsman, Junior and Senior Pro Gas Animal divisions, and classes such as Animal Heavy Mix, Junior Heavy Mix and LO206 Kid Karts have boasted good fields at one race or another this year.
NATIONAL CHAMPIONSHIP BATTLES…
REMINDER: All Gold Cup champions entered into random draw for brand-new Miller Welder! Minimum 1 in 11 chance!
KID KART / SPORTSMAN
Speaking of the LO206 Kid Karts, the division appears it will have its largest turnout ever this weekend at Kershaw. Seven kid karters are entered this weekend, which surpasses the largest Kid Kart field the series has seen when six youngsters raced at Jacksonville in the spring.
A close points battle will go down to the wire this weekend, as well. Georgia's Jax Walker and New York's Blake Boon enter the GT Machine Nationals separated by only 15 points, meaning whichever driver finishes better this weekend will likely go on to win the LO206 Kid Kart national championship. Each driver has won three of the six finals so far this season.
In the Sportsman Pro Gas Animal divisions, Cody Hall, Jason Alder and Matthew Miller all have shots at national championships.
Georgia's Hall has the inside line on the Sportsman Pro Gas Heavy title. When calculating the drops, it appears Miller will have to finish ahead of Hall both days in order to have a shot at overtaking the Razor driver in the standings.
In Sportsman Pro Gas Lite, Maryland's Alder leads Hall by 35 points heading to Kershaw. The championship could go either way depending on how each driver performs this weekend, and don't count out Miller, who could sneak into another championship with a pair of wins or top-three finishes, depending on Alder and Hall's results.
The Sportsman Methanol class shows Miller and Alder locked into another close battle. While Miller currently leads the points, he has to win both days and hope Alder finishes third or worse both days, as Alder has four wins on the season before missing Saturday's Sportsman Methanol race at MRP.
JUNIOR
It will be difficult for any driver to overtake Maryland's Zach Wells in the three Gold Cup Junior divisions. The MGM Chassis driver has been on a tear this year, capturing 13 feature wins in 18 total starts and the points lead in Junior Pro Gas, Junior Medium and Junior Heavy Mix.
Georgia's Connor Tebbe has a shot to overtake Wells in Junior Pro Gas Animal. The Razor pilot would need top finishes each day and Wells would need to run into some bad luck.
In addition to Wells and Tebbe, other Junior racers to watch this weekend are Dylan Murry, who won last year in the Sportsman divisions at Kershaw, David Kalb Jr. and Joshua Stark, who is still in search of his first Gold Cup Series victory.
On a side note, Wells has placed MGM in the lead in the Gold Cup Constructors championship. MGM has 15 wins on the year with 13 coming from Wells. Razor enters the weekend second with 11 wins while Coyote has 10. If Wells wins at least two or three more features this weekend, MGM will have the inside shot on its first ever Gold Cup Constructors championship.
SENIOR
The Gold Cup Series' headline division – Senior Pro Gas Animal – will give fans another close championship battle that will likely go down to the main event Sunday afternoon.
Ionic Edge Chassis racer Dustin Demattia has put together a very consistent season that has seen the Ohio driver finish outside the top five only once in six races. Demattia's best finish was a third place on Sunday at Camden.
The only drivers that have a shot at Demattia in the championship standings are Tyler Sandmeyer and Gary Lawson. Sandmeyer won the opener at Jacksonville over the largest Gold Cup field of the season (29 starters), but since has only finished in the top five once, on day two of racing at Jacksonville. However, Sandmeyer's success at Jacksonville has kept him in the championship battle and a couple of wins this weekend would likely give the Maryland driver the championship over Demattia.
Although Lawson skipped round three at MRP, the Mentor, Ohio, multi-time national champion won three of the four Senior Pro Gas mains between Jacksonville and Camden, and if he was to score top finishes at Kershaw this weekend, he'd likely overtake Demattia and Sandmeyer for the championship. However, unless there is last-minute decision change, Lawson has stated he will not be running the Gold Cup season closer this weekend.
Animal Medium will go down to the wire, as well, with New York's Jim Lipari entering the weekend 65 points ahead of Georgia's Tanner Lee and 80 points ahead of third-place Paul Headley.
Lipari has three wins on the year and a couple more this weekend would cement the Animal Medium championship for the Coyote Motorsports owner. Lee won Saturday at Camden and if he was to win both days at Kershaw and Lipari finish second, Lee would win the title. Headley has an outside shot at the championship if he wins both days and neither Lipari nor Lee finish second either day.
In Animal Heavy Mix, it's Headley leading over Lee, Josh Stiefel and Sandmeyer. With two wins and a couple runner-up finishes, Headley has mounted a strong lead over his counterparts. The Maryland racer would need to experience a lot of bad luck this weekend for Lee, Stiefel or Sandmeyer to overtake him, and in fact, it appears Stiefel may be the only driver who has a mathematical chance to win the championship if Headley has problems.
Ionic Edge racer Matt Skaggs and Coyote pilot Jordan Mincey will battle out the inaugural Gold Cup LO206 Senior championship. Skaggs has the lead with Mincey not running MRP, but a couple Kershaw wins for Mincey would give him the championship over Skaggs. Mincey won both LO206 finals at Jacksonville to open the season and he'll look to close the year with similar success at Kershaw against Skaggs and others.
Carolina Motorsports Park gates will open at noon Thursday for parking. Pre-entry pickup, registration and pre-tech will be offered Thursday afternoon.
Friday will mark a full day of practice with the Senior Pro Gas Animal Money Race and Junior / Sportsman Shootout races Friday evening.
Points racing will run Saturday and Sunday with 11 classes set to do battle with one round of practice, qualifying, a heat and a big main event each day.
Click http://worldkarting.com/downloads/eb-2014/kershaw_gc.pdf  for the GT Machine Grand Nationals entry form, which includes directions to the track, lodging, schedules and other important information.
PIT AREA CAMPING WILL BE ALLOWED AT DAYTONA DIRT; OTHER DAYTONA KARTWEEK NEWS
WKA Speedway Dirt racing has been held at the Daytona International Speedway Flat Track every December since 2009. This December for the first time in the Daytona Dirt World Championships' history at the DIS Flat Track, camping will be allowed in designated areas inside the main pit area.
In past years at the Dirt World Championships, attendees camping in their RVs have been forced to move their units to the West Lot, a parking area located adjacent to the Flat Track pits. That policy will change at this year's event as WKA and DIS officials have arranged for Speedway Dirt racers who wish to camp to do so inside the pit area, in the same spots they will be racing out of, if they wish.
Camping fees will be separate from parking fees. Fees TBA.
The 2014 version of the Daytona Dirt World Championships is slated for December 27-29 with December 30 the rain date. Competitors should plan on Tuesday the 30th to be utilized if either Sunday or Monday's racing program is affected by inclement weather.
Daytona Dirt parking will open Saturday morning, December 27. A half-day of practice on the DIS Flat Track will be offered Saturday afternoon.
Practice will continue Sunday morning before qualifying and main events for race day one, which will mainly feature Briggs Animal engine classes.
Day two of racing is scheduled for Monday, December 29. Nearly all of Monday's divisions are Clone engine classes.
Schedules are nearly identical for the WKA Manufacturers Cup Series' Sprint World Championships and Road Racing Series' Road Race Championships.
Sprint and Road Race teams will move in Saturday morning, December 27, along with Speedway Dirt teams. Parking, registration and pre-tech will be available Saturday at the Sprint and Road Race venues.
Sunday will feature a full day of practice with Monday and Tuesday race days.
In a new twist, this year's Daytona WKA Sprint Championships will kick off the new format for the Mazda / Bridgestone Manufacturers Cup Series. Monday at the DIS Sprint Track qualifying and two heat races will be held for the Man Cup's 12 divisions. Monday's qualifiers will set the lineups for Tuesday morning's pre-finals, which will set the starting grids for the afternoon's big WKA Sprint Championship main events.
Entry forms, daily schedules, fees and purse structures will be announced and posted next week for all events.