Five Americans Set for IAME International Final in France
More than 250 drivers to take on the new International Circuit of Le Mans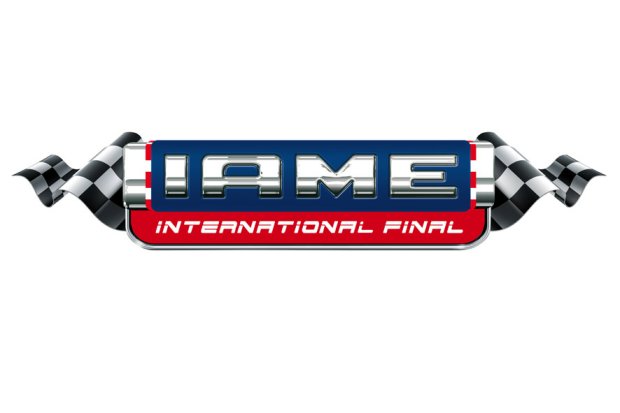 The third edition of the IAME International Final is set for October 15-19 at the new International Circuit of Le Mans in France. Located inside the historic 24 Hours of Le Mans circuit, IAME drivers from all across the globe will converge on the historic grounds were motorsports legends are made. Four categories will take part, with over 250 drivers filling out the entry list, including four Americans. One driver in X30 Senior with four young guns in the X30 Junior will take part.
Winning his ticket to Europe is United States Pro Kart Series double winner Mike Giessen. Driving a Deadly Kart for Mike Doty Racing, the New York driver bested the Leopard Pro field both days during the Pittsburgh International Race Complex event in July. Those two wins put him in a drawing for a paid trip to the IAME event thanks to Praga North America. After another driver declined due to scheduling conflicts, Giessen name was selected. The former national champion will be making his European debut, working with an old acquaintance in five-time world champion Gianluca Beggio, the Praga Technical Manager. Giessen and Beggio worked together during their time under the Birel banner.
Four strong drivers will represent the Red-White-Blue in Junior. Brandon Lemke earned his spot in Europe through the World Karting Association Parilla Junior category. Lemke completed his first full season as a Junior driver, earning the series championship and a regular contender at the USPKS program. The Wisconsin driver will trade in his Merlin chassis for a Praga kart in France. Top Kart USA is sending two drivers over to compete in Europe for the first time as well. USPKS Leopard Junior champion David Malukas and Abby McLaughlin will compete in the 63-driver field. The fourth has been bouncing back and forth from America to Europe as an official Academy Trophy driver in CIK-FIA this year. Michael Benyahia finished out the world championship series last weekend in Sarno, Italy, and traveled straight to France to join his Tecno team for the IAME event.
The on-track portion of the event begins Wednesday, October 15 with four rounds of free practice. Official practice is Thursday, followed by a 10-minute Qualifying session at the end of the day for all four categories. Friday begins the heat races and continues into Saturday. The Shifter category is the only single group, racing four 11 lap races. Junior and Master will each be split into four groups based on qualifying for round-robin racing, with each driver racing three times. The Senior division will have six groups, with each driver competing in five races. The Junior and Master fields will be split into A and B groups for the Prefinal and Final, with the Senior class into A, B, and C groups – based on the points earned over the heat races.
More information can be found at x30world.com/iame.international.final/