Tru Tech Racing Engines September Recap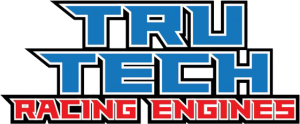 A busy month of September has concluded with great results across the country.  Tru Tech Racing Engines drivers partook in the final two SuperKarts! USA (SKUSA) California Pro Kart Challenge events, Round 8 of the Los Angeles Kart Championship, and the final round of the Racing the Rockies series just outside Denver, CO.  Along the way drivers captured podiums, victories, and championships.
Two temporary street circuits closed out the 2014 California Pro Kart Challenge season.  Lake Elsinore, Ca hosted round 5 in the parking lot of the Lake Elsinore Storm baseball facility.  After qualifying 3rd in TaG Junior, Ethan Barrett became victim to hard racing placing 9th in the main event.  In TaG Senior Jake Craig (X30) qualified 2nd, placing in the top-5 through two heat races Craig would finish 4th in the main event.  Round 6 was made a part of the annual Lancaster Grand Prix in Lancaster, Ca.  Ethan Barrett, Derek Burris, and Brenden Baker qualified 2nd, 4th, and 1st in their respective classes.  In TaG Junior Barrett worked his way up from a heat race crash to finish 3rd in the main.  Underpowered to the RoK packages Derek Burris made the best of his Leopard package to finish inside the top-5 in 5th.  Brenden Baker (Leopard) was looking to take the TaG Senior victory in his hometown, taking the pole and heat 2 victory put Baker on point to start the main event.  An unfortunate brake failure while running 3rd removed Baker from the remainder of the event.
Round 8 of the Los Angeles Karting Championship was run on the Classico CalSpeed Kart Track layout in Fontana, Ca.  KC Cook and Jacob Pope finished 1st and 2nd in the Sr. PRD Pilot class; Cook leads the championship with one race remaining.  Daniel Rivera returned to karting finishing 4th in the PRD Masters class.  Erik Jackson (X30) and Brian Phillipsen (Rotax) finished 1st and 2nd in TaG Masters; Jackson currently leads the championship.  Eric Molinatti (X30), Carlee Taylor (X30), Dakota Dickerson (Rotax), and Josh Kurtz (X30) took the top-4 positions in the TaG Senior final; Molinatti's victory helped lock up the 2014 TaG Senior Championship.  The final round will be held October 19, 2014.
The final round of Racing the Rockies was held at The Track in Centennial, CO.  Running with Unser Racing, Cody Dempster edged out the Mini Max competition taking the main event victory.
Tru Tech Racing Engines is one of the nation's leading 2-stroke engine service centers, accumulating victories and championships from 80cc to 125cc competition.  Tru Tech Racing Engines is a certified Rotax Service Center recently capturing a Rotax National Championship.  Headquartered in Southern California, Tru Tech offers an array of services including technical support and engine leasing. Learn more today at www.trutechracingengines.com.  Stay up to date on Facebook and Instagram.