Stross, Southern and Lemke Big Winners at Manufacturers Cup Season Closer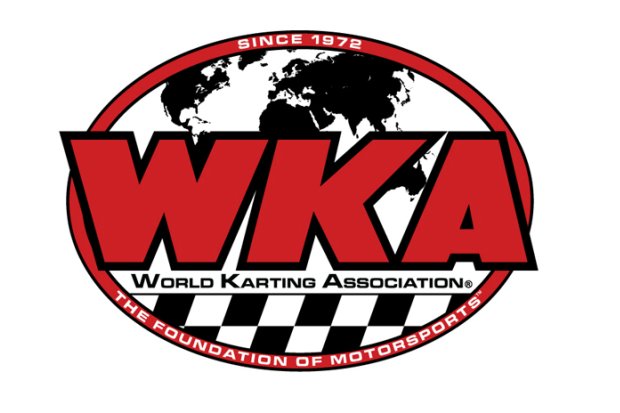 The WKA Mazda / Bridgestone Manufacturers Cup Series closed out its 2014 season this past weekend at New Castle Motorsports Park, where cold temperatures challenged racers and teams throughout the three-day event.
Despite rain Friday and the threat of more wet weather Saturday and Sunday, all qualifying, pre-finals and finals ran in the dry on both race days. Clearing skies early Friday afternoon gave racers at least a half day of dry practice as WKA officials offered practice until 6 p.m.
John Paul Southern Jr. won three of Saturday's 12 finals. The PCR racer claimed victories in Kartweks / Praga Cadet Sportsman 1, MRP / Birel Yamaha Sportsman 1 and Komet Sportsman 1 to score the hat trick Saturday.
Southern opened the day winning Yamaha Sportsman, the weekend's largest division at 16 entrants, over Top Kart racer Giovanni Bromante and Merlin pilot Sam Mayer. Jason Welage and Madison Campeau completed the top five.
Southern's second win came over Mayer in a close Komet Sportsman contest. Bromante finished third with Robert Noaker III fourth and Maks Kowalski fifth.
The Pennsylvania driver closer the day with a big Cadet win over Mayer and Birel racer Gage Rodgers. Welage was fourth and Campeau fifth.
Sunday's Sportsman competition saw Southern have a shot at an unprecedented six-win weekend. He looked well on his way to the win in Sunday's first Sportsman race – Comet Kart Sales Yamaha Sportsman 2 – until after leading every lap Mayer and Bromante challenged him in turn 17 coming to the checkered. Southern, Bromante and Mayer went three-wide into the final corner and contact was made, sending Mayer into a half-spin and Southern off the track.
The last-turn incident gave Welage, who rode in fourth place all race, the inside line exiting turn 17 and a clean track to the finish line. Welage scored the win on his first WKA Man Cup weekend on a new Top Kart chassis. Bromante crossed the stripe second and Southern would have to settle for third. Mayer claimed fourth and Kowalski completed the top five of 16.
Sunday's second Sportsman race – Komet Sportsman – saw Mayer lead wire to wire and score his first win of the weekend in a close affair over Southern. Kowalski was third, Noaker fourth and Bromante fifth.
Mayer made it a two-win day in the weekend's last Sportsman race – Grand Products Cadet Sportsman 2 – winning another tight race over Welage and Southern. Mayer would run low down the final straightaway and fend off stiff challenges from both drivers to the checkered flag. Rodgers was fourth and Campeau rounded out the top five of eight starters.
JUNIOR RECAP
In the Junior ranks, Brandon Lemke wheeled his Merlin to a double-win weekend and the $500 Arai Helmet / Butler Built Parilla Junior bonus.
The Wisconsin racer bested Alexander Kardashian and Zach Holden to win Saturday's TSRacing.com Parilla Junior 1. Kardashian crossed the stripe about two seconds back of Lemke. Brendan Burcroff and Leonardo Stoia followed Holden across the line for fourth and fifth of 12 starters.
Lemke dominated Sunday afternoon's Woltjer Racing Engines Yamaha Junior 1 final, winning by a wide margin over Drew Lindley. Nathan Burk took third, Emerson Reed fourth and Zero Error Racing's Savannah Fitzgerald fifth for her first-ever Man Cup podium finish.
Lemke, Holden and Kardashian all had good shots at the $500 Arai Helmet / Butler Built Parilla Junior bonus heading into Sunday. After throwing a chain in the pre-final and having to start shotgun on the field in the main, Lemke quickly raced his Merlin into third place. With Ohio's Braden Eves out front, Holden ran second and needed to overtake Eves for the win to score the $500 prize.
Eves ran strong on his FA Kart out front and was able to hold on for his first WKA Man. Cup victory of 2014. Holden would settle for second and Lemke third, allowing Lemke to secure the $500 bonus.
He should put the cash to good use, too, as Lemke will travel to France this weekend to compete in the IAME International Finals at the new International Circuit of Le Mans. Lemke won the award for his Parilla Junior championship in the Man Cup Series.
Holden was able to score a McLaughlin Motorsports Nationals win in the Zero Error Racing Yamaha Junior weekend capper. Holden, Reed and Lemke traded the lead over a dozen times in the 14-lap contest, but in the race's last two laps, Holden hit his marks and Reed couldn't find a way past, allowing the Greenfield, Ind., racer to drive to victory. Reed settled for second, Lemke third, Lindley fourth and Tyler Trent fifth.
Top Kart racer Alexander Kardashian swept the weekend in Checkered Motorsports Komet Junior to put an exclamation point on his championship season in the class. Kardashian finished ahead of Devin Wojick Saturday and Torregiani Sunday.
SENIOR RECAP
Florida's Dustin Stross made it four HYTORC of Texas $1,000 bonuses in a row with a second place in Parilla Senior Saturday and a win in Sunday's Franklinkart.com Parilla Senior.
Stross finished second to a strong-running Sam Cate Saturday. Cate, who did not practice Friday, showed up Saturday morning and was strong out of the box. The Richmond, Ind., racer wheeled his Tony Kart to the win over Stross, Mark Boos, Austin McCusker and Olivia Horn.
Sunday's Parilla Senior final saw Stross lead the action over McCusker and Cate in the early going. Cate needed to find a way past both drivers to win the $1,000 bonus, but instead bad luck hit him as a water line on McCusker's radiator came loose and sprayed water on the track into turn 17. Cate, Boos and others slid off the track due to the water, and this gave Stross a big lead and an unchallenged victory.
Stross's second-place run Saturday and win Sunday gave him the HYTORC bonus for the fourth Man Cup national in a row. The only other driver to win the Parilla Senior IAME Cup and HYTORC bonus in 2014 was Boos, who claimed the prize at the Daytona season opener.
PCR racer Andrew Bujdoso was second in Sunday's Parilla Senior final with Mick Gabriel third on an iKart, Horn fourth and Cal Stewart fifth on his Top Kart.
Stross also swept the TaG Senior finals to earn the national championship in that division over Boos.
Scot Carapellatti won DRT Racing TaG Masters 1 and Margay Racing Products TaG Masters 2. Laurentia Mardan and Kim Carapellatti were second and third both days.
Mike Doty Racing pilot Austin McCusker raced his entry to wins both days in Zero Error Racing Senior Piston Port. Patrick Olsen finished second both days and McCusker would claim the national title over Olsen.
KID KART / ROOKIE RECAP
Nick Snell and Elliot Cox split the CRP Racing Kid Kart main events.
A good field of 11 kid karters made the call and Snell pulled out to a big win in Saturday's race. Adam Brickley was second with Jacob Putnam third. Sebastian Wheldon, son of the late Dan Wheldon, finished a strong fourth and Sofia D'Arrigo was fifth in her first WKA contest.
Cox retired early from Saturday's Kid Kart race but returned Sunday to score the win in a close race over Snell. Brickley had another good run, this time taking third. Putnam was fourth and Wheldon rounded out the top five.
Lucas Smalec won his first-ever Manufacturers Cup final in Saturday's New Jersey Sprint Series Yamaha Rookie Sportsman 1. Smalec wheeled his Birel to a close win over point leader Luca Mars. Mars tried several times to overtake Smalec in the final laps but couldn't do it, allowing Smalec to celebrate his first WKA win. Mars crossed the stripe second in front of FA Kart driver Caleb Bacon, Connor Ferris and Owen Mahle.
Mars came back Sunday to win Comet Kart Sales Yamaha Rookie 2 in a close race with Ferris. Ferris tried to sneak his Top Kart under Mars' Praga in the final corner, but couldn't complete the pass and had to settle for second. Smalec was third, Bacon fourth and Mahle fifth for the second straight day.
Mars' second place Saturday and win on Sunday unofficially gives him the Yamaha Rookie national championship by 53 points over Ferris.
Manufacturers Cup point standings will be updated on WorldKarting.com this week.
Click HERE to view MYLAPS results from the McLaughlin Motorsports Nationals.