#KeepFightingAyrton Benefit Race Set for October 18 at PIRC
Racers and friends of karter Ayrton Climo to compete in 77-lap race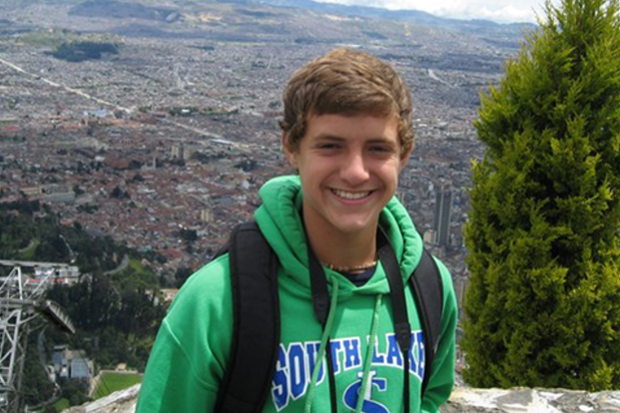 Ayrton Climo
Ayrton Climo, an 18-year old from Reston, Virginia, was injured during a practice incident on August 1 while competing at the Eastern Canadian Karting Championship race in Quebec, Canada. Climo suffered a severe traumatic brain injury that put him in a coma. For 45 days, Ayrton was hospitalized in a Trios Rivieres hospital and has since been transported to the United States to continue his fight toward recovery at Mount Vernon Hospital in Alexandria, Virginia.
The #KeepFightingAyrton campaign began, with a number of fellow racers sporting the visor strips and decals at events all across North America. A GoFundMe program was created to help raise funds to help with the massive medical bills and living expenses for Ayrton and his family. To date, over $27,000 has been raised.
Racers of the Pittsburgh International Race Complex in Wampum, Pennsylvania, the home facility for Ayrton for seven years, have put together a benefit race to help raise awareness for Traumatic Brain Injuries and give all proceeds to the Climo family. The race will take place on October 18 on the Alan Wilson Karting Circuit at PIRC at 10am. Teams of 1 to 3 drivers aboard the PIRC Birel rental kart fleet will go 77 laps (the racing number of Ayrton). Anyone is welcome to compete, with each team entry at $150. Registration will be done at the track, but to reserve your team a spot, please contact Dan Schlosser at 412-849-5218 or email info@alleghenykartingseries.com.