Karting and F1 Expertise Merge
Newly branded SpeedsportZ Racing Park is Houston's Need-For-Speed Playground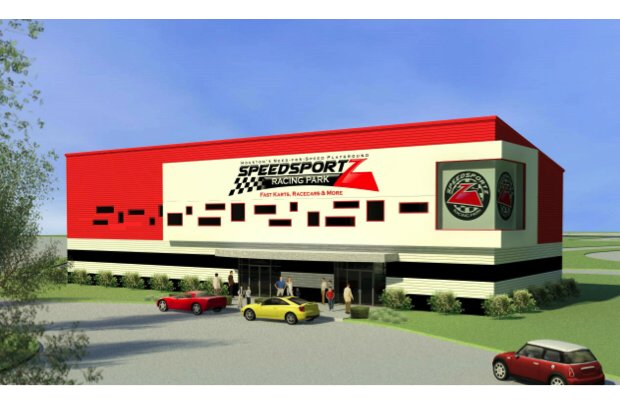 The previously named Motorsportz at Grand Texas is ready to change the game in karting entertainment. Looking to distinguish themselves in the motorsports world with their now official name, SpeedsportZ Racing Park (ZRP), the international entrepreneurial group is looking to change the game in outdoor consumer karting.
"Houston's Need-For-Speed Playground," as the slogan says is shaping up to be not only Houston's premier speed-seeking facility, but also through an emerging growth strategy with its new sister-brand named SpeedsportZ Karting Parks (ZKP), maybe even "America's Need-For-Speed Playground."
The flagship venue, previously announced at the 550+ acre Grand Texas Sports and Entertainment District in North Houston, will include multiple tracks for both consumer and performance uses, as well as shops/sales for specialty autos and karting. Restaurants and hotels surround the flagship property.
Simultaneous with the opening of the kart/car ZRP flagship model in North Houston, ZKP is preparing to launch a karting-only concept in Katy or Texas City, both part of the Houston MSA. Crawford says, "Not every site can have 5+ million visitors across the street. We want to prove a 'small-store' outdoor karting market not unlike the indoor karting business." More details will be forthcoming in early 2015.
ZRP also wishes to announce that current Formula 1 Driver, Sergio "Checo" Perez, will be joining the ZRP Grand Texas flagship location as a consultant and member. Checo currently drives an F1 Mercedes and keeps a home in The Woodlands, Texas, near the new track.
Crawford says, "Checo's karts-to-cars-to-F1 story is one that every racer dreams and to have Checo's involvement is an exciting reality for ZRP." In addition to seeing Checo racing his shifter kart at ZRP, the facility will also create "Checo's Checkered Lounge" which will be the focus of the second floor viewing lounge as a museum-quality tribute to Checo's unique, success story. ZRP will also host several annual fund raisers for Checo's charitable foundation.
Karts-to-cars emphasis will be a big part of the Grand Texas SpeedsportZ flagship model and more auto related partnerships will be announced. The ZRP complex will feature several types of race training including mini-motorbikes, quarter midgets, legends cars, exo-skeletal cars, formula-cars, light-weight sports-cars, drifting cars, and more.
One of SpeedsportZ Racing Park's goals is to find the "next" Checo Perez among the Houston racing scene and several annual sponsorships will be offered to those in the local karting community in all age groups.
The "Need-for-Speed Playground" is starting to shape up in North Houston with prospects for huge volume and racing variety. Construction begins next month and more announcements are coming soon including information about ZRP's raucous "Saturday Nights Shifter Fights" series with big cash prizes every race.
For more information about SpeedsportZ Racing Park or SpeedsportZ Karting Parks please contact Tim Crawford via email at tim@palmettomdr.com – www.palmettomdr.com