First Gear Project: Bringing Crowdfunding to Racers
EKN partners with new website focused on motorsports community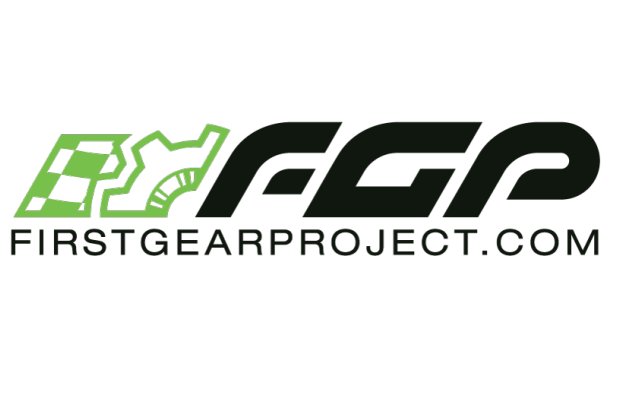 eKartingNews.com is pleased to announce a new working partnership with First Gear Project, the new powersports-themed crowdfunding website that has been launched by racing veteran and championship driver Guy Cosmo and his wife Louisa, an industry veteran in her own right.  The Cosmos put it best on their website when they state that FGP is 'a community of people who support our industry by coming together to share and financially support innovative ideas or interesting efforts people are setting out to accomplish'.  They are 'a crowdfunding platform where anyone who needs funding to bring a project to life can ask their community (friends, family, fans or like-minded enthusiasts) for support', and they are 'a place to discover and support new ideas, invest in new products or technologies, or support your favorite drivers, teams or brands'.  EKN is happy to begin work with FGP to help promote the funding projects focused on the karting community, which are all designed to get people into the sport, back on-track or to bucket list events.
"I have known Guy since his early days in the junior formula open wheel ladder system, running in the Star Mazda Championship and I've always been so impressed by his professionalism, his tenacity and his work ethic," commented Rob Howden, eKartingNews.com Publisher and Editor-in-Chief.  "So when I first became aware of First Gear Project, I was extremely enthused.  We've watched the power of online crowdfunding develop the necessary investment for the 'Become One' karting documentary, and to now have a site that focuses on motorsports will, I believe, provide for some extremely exciting projects to finally see the light of day.  I knew that Guy is a proud supporter of karting and that he would have a section devoted to our segment of motorsport, and I knew immediately that I wanted to be part of it and to aid in its development."
EKN will work closely with First Gear Project to aid in the promotion of many of the karting projects that are launched on the site, and we'll be sponsoring that section as well to continue to develop our connection to all things karting.
"We at First Gear Project are thrilled to establish a relationship with eKartingNews.com," Cosmo added.  "As the largest and most visited online kart racing community in the world, EKN is the perfect partner to help bring the unique motorsports crowdfunding platform that First Gear Project provides to the karting community.  My racing career began in karting and I've remained passionate about the sport ever since.  Supporting young racers, cultivating their experiences and encouraging them to pursue their dreams with all of their might is exactly the reason why my wife and I created First Gear Project.  FGP is a platform where racers, motorsports and automotive enthusiasts of all kinds can raise the necessary funding needed to fulfill unique and exciting endeavors through the support of their friends, family, fans and random, generous supporters – the fellow racing community.  In aligning with Rob Howden and eKartingNews.com, we aim to help the driven, creative future stars of our beloved sport get funded to realize their dreams, and give their community of supporters a unique and interesting way of being involved in their success through modern fundraising."
First Gear Project is now up and running and can be visited at www.firstgearproject.com.  The karting section has yet to see its first project, but once it does, EKN will get behind it and those that follow.
First Gear Project – Social Media Connections
URL: www.firstgearproject.com
Facebook: https://www.facebook.com/firstgearproject
Twitter: https://twitter.com/FirstGearProjec