Florida Pro Kart Series Reconfirms Winter Plans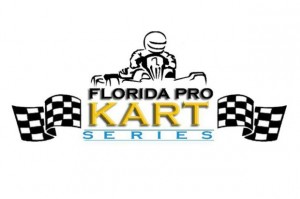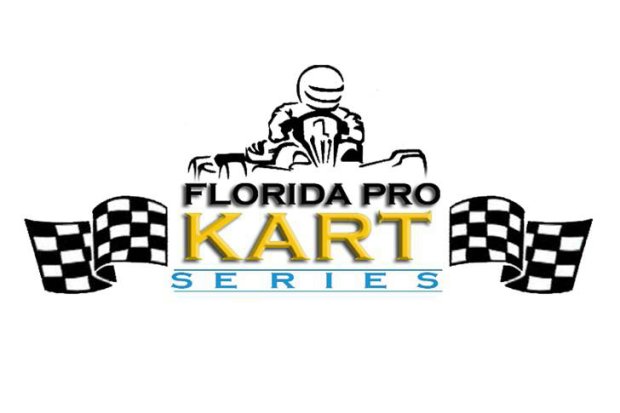 Series to offer over $75,000 with cash event payouts, trips to IAME International Finals, top finishing team awards and much more still to come
Partnering with IAME USA EAST, Grand Products, Margay, Bridgestone Tires and more partners to be announced in the very near future, the Florida Pro Kart Series (FPKS) reconfirms their 2015 winter karting plans. With all event dates and class structures finalized, the Florida Pro Kart Series can now move forward with specific event plans as they look to close out their first season of summer karting competition and move into an exciting new winter program.
With the first two event weekends confirmed at the Palm Beach Kart Center (PBKC), the third and final weekend in the Florida Pro Kart Series winter program will take place at the ultra fast 103rd Street Motorsports Complex in Jacksonville, Florida over the March 13-15th weekend.
"We decided to start the season with the first two events at the Palm Beach Kart Center," explained Series Owner Glenn Biggs. "This will allow our customers to store trailers and equipment on site between events, thus decreasing travel costs throughout Florida. Arrangement may also be made to drop off equipment after the World Karting Association (WKA) Daytona Kart week, by contacting Kurt Mathewson at Palm Beach Kart Center (561) 578-5641. Due to some concerns of conflicts with other karting series, we have decided to change the date of our first event weekend to the January 9-11 weekend to help accommodate teams and drivers that would like to participate in both programs that run in Florida."
The 2015 Florida Pro Kart Series winter program final schedule:
Jan 9-11 – Palm Beach Kart Center – Jupiter, FL
Feb 13-15 – Palm Beach Kart Center – Jupiter, FL
March 13-15 – 103rd Street – Jacksonville, FL
The 2015 Florida Pro Kart Series class structure for their inaugural winter program is as follows:
Tag Micro – Micro Rok Engine Per Rok Cup rules
Tag Sportsman – Mini Rok Engine Per Rok Cup rules
**IAME Junior Leopard & X30 320lbs (IAME International Finals Class) – X30 – 29mm Header – Leopard – 28mm Header
**IAME Senior Leopard – 355lbs & X30 – 360lbs (IAME International Finals Class)
 TaG Senior Open – Rotax, IAME, PRD, Motori 7, Sonik and Rok TT
 *Open Shifter – Honda, KZ and Rok Shifter with Masters (Run together scored separate)
 LO206 Senior
– Note: Tag Open, IAME Junior and Senior Classes, adjustments may be made between events to insure parity and good competition between brands.
– Masters (35 yrs – over) will be invited to Participate in the Tag & Shifter Classes and will receive a cash payout for highest finisher.
*Classes will be split when entries exceed ten
**IAME Junior and IAME Senior will utilize WKA Engine Tech Rules except for the header on the IAME Junior Class.
Biggs continued, "The over $75,000 in cash payouts and year end awards will be something I know will get people's attention to come to our series and give us a try. This is just the start of what is coming; The Florida Pro Kart Series will have several more announcements over the coming weeks that will include a weekly description explaining each class and its individual awards and payout per event. We will also be announcing several additional series sponsors that have jumped on board to help make our first season a successful one."
For more information on the Florida Pro Kart Series including information on events, registration, rules and sponsorship inquiries, please visit them online at www.FloridaProKartSeries.com or contact Glenn Biggs rdglennbiggs@yahoo.com. Check back often for a new and improved Florida Pro Kart Series website.
For information on press releases or other media services offered by Race Tech Development, please contact Mike Maurini via e-mail at Info@RaceTechDevelopment.com or 317.270.8723. Race Tech Development can also be found on Twitter at @RaceTechDvlp as well as Facebook at their Race Tech Development Fan Page.