F-Series Gearing Up for Spectacular Championship Finale at F1 Karting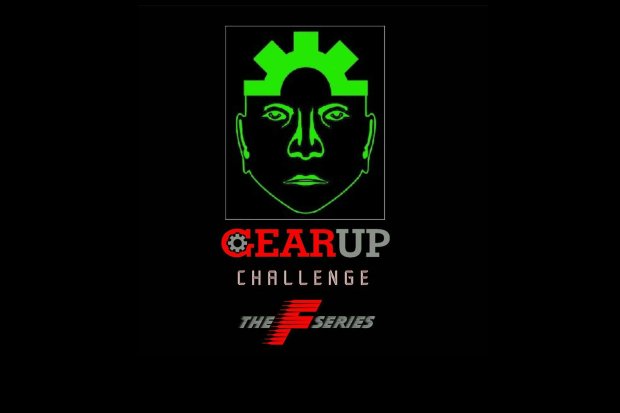 Every year there are so many surprises and unexpected scenarios regarding a racing season but this year has exceeded all our expectations.  The program has taken on a whole new level of excitement all while retaining that positive energy. We are somewhat sad to close the 2014 season as it will be sometime before the excitement and times together restart for the coming season. But on the other side super excited to decide the 2014 point standings that resulted in great memories that will never be forgotten. We are in awe of the support and help from everyone that has joined in to make it truly special. Huge gratitude goes out to each and every person regardless of the amount of effort it counted towards to a phenomenal end result! Now to the final round and the class championship point standing highlights that will give some idea of what is at stake!
DRT Racing F355
Mark Boos has been tough to beat as his dedication and determination has been relentless throughout this season. A long time supporter of the F-Series Boos looks set to claim a well deserved championship. While second third and many positions are far from undecided. Austin McCusker is set fight for the position but Ryan Nash has been on a tear the last few rounds and could well take the spot. John McCusker is not out of it either as he has the speed and could certainly deny his brother or Nash the position. The fight for third goes all the way back to the current top ten positions in the championship standings one name that could move huge positions is Darren Gelinas as he has shown awesome speed. Regardless of championship battles this race will see a huge turnout with many the top talents confirmed. Joining the battle for the last round will be 2012 Champion Michael Politis and Indy Lights Star Luca Forgeois both pilots have joined forces with Checkered Motorsports PCR and look to capitalize on the current momentum of the team. Also joining the fray is the very competitive and super fast Top Kart pilot Garrett Johnston with this type of the talent confirmed we should see an awesome race.
Contemporary Mercedes-Benz Formula 125
Well this has been one of the fiercest championship fights of the season and nothing is decided until the checkered flag drops for the final race. Guimara has done and exceptional job throughout 2014 but everyone else has stayed in touch regardless. If Giumara has another one of his flawless weekends it will be a nearly impossible mission for the competition. But as we all know racing has its turns and twists that could see a real exciting finish. 2013 Champion DaCosta has vowed to fight to the last lap while Pignataro has a very similar outlook that has resulted in a few tight spots for both of them throughout the season. Comfortably in second and third these two will throw everything at it. Stefano Maestri and Gary Peterson have it all to fight for and with a solid result on either end could see a dramatic increase in the points standings for either pilot. Being teammates that battle should be one to watch as we all know inter team rivalries are very prestigious to win. Tom Gerstner, Barbagallo, Mahoney and Paul Sgro are all covered by a handful of points and with a top result any driver could end the years standings many positions ahead. The surprise of the last round could certainly be Brad Nyman as he carries a heavy home track advantage that could catapult him up in the standings. With a many racers expected it will be exciting race as no driver in this field gives an inch.
Compressed Air Equipment Formula R
NJMP being the home of many Rotax drivers will see a fantastic turnout for the final round and a real exciting finish for championship standings. Billy Ogle has done a fabulous job this season with a string successful race outings through the entire year. But their is truly a lot to play for as many positions in the years standings are far from over as the current 7th place point position holder Adam Pettit has it all to play for as with a top result could jump as far as second overall. Chris McGinley and Carson Kapica have it all to loose as with only one point between the both of them for second place and as we know it could go either way. Having some really solid results over the season Mike Neopolitan could certainly drive his way to a top position in this years championship standings. A tight battle in the standings between Jeff Clyde and Neopolitan could see one of our more exciting battles of the final race for Formula R as every position will count. Reports have been pouring in that the class will not only be breaking record entries this weekend but also see the return of John Bannano to the wheel. We are very happy to see John's return, as usually the on track excitement increases a few notches.
RTR Formula J
All of our championships are hard fought but we have a feeling Formula J is slightly elevated this year as the scenario is very similar to the 2013 title fight. Julia Boos has been working every angle to take this years title from the defending two time Formula J Champion Nolan Ruocco. Boos and Ruocco have been trading positions all season and it looks like whoever comes out on top for the final round will claim the 2014 title. As many as five drivers are eligible to take the fight to the final round for the same spot. Cangialosi has shown he has the speed to win and with a great result can catapult himself into a great position overall. Same goes for Swiss Hutless pilot Devin Wojcik as we know with everything going to plan he is right there. We are pretty sure the Kompetitive Kartsport team is working over time to give Devin the equipment that is needed. A few points behind but not out is Rory Vandersteur with a good result who knows how the points standings will unfold. The positions following the podium place battles are covered by a less than three and four points margin and Belge, Oldhafer, Krawiec, Nyman and Cannata are all in position to make huge jumps. This could be one of the most anticipated finishes and is not to be missed.
KartingConnect Formula Tag
Formula Tag has among the closes point spread when it come to the front runners. Mike Terkildsen is currently leading the points with Fatum trailing. But we are certain we have not seen the last of  Fatum as he is very determined to grab the title until it becomes impossible. Brad Nyman and Phil Pignataro seem to be dicing it up this round as it looks like with another strong result for Pignataro could steal the show from Nyman. We look forward to the race as both are ultra competitive and anyone of them could come out on top. Jake Buckman had a fabulous race last time around and withy a repeat performance Javier Montilla and him look to have a competitive race coming up!
Vortex Formula Rok
The Vortex Formula Rok Championship seems to be going down to the wire with Sufyan Waryah and Justin White going head to head at F1 Karting. It has been a hard fought championship with the upper hand going to White while Waryah had his string of success. Keeping it open to the final round will certainly add excitement for the spectators and teams but surely be very nerve racking to the drivers. Another tough battle that has unfolded just recently is the push from the hard charging Christian Oldhafer to challenge Rocco Tedd. Currently in third Tedd has a marginal lead but is somewhat under pressure as a mechanical issue at the last round haunts his points standings. We have recived confirmation that Madison Campeau will attend the final round and with her impressive display of speed at the last round could well move her up in the standings. Also confirmed Pierce Tetlow will look to get a handle on the ROK and make his move to the front. Unconfirmed is Ryan Beerman but we have reason to belive he will make an appearance if his team opts it beneficial for their overall effort!!
Syfyan Racing Formula S
Having a difficult time with noise restrictions at F1 Boston have given this final round of the Formula S a whole new level of excitement as we are running two final heat races with full points awarded for each race. The unfortunate restriction in Boston has sprung the points standings wide open and could see anyone in the top five positions claim the title. Amilia Cangialosi and Brian Tremper are looked into a nearly equal point standing at the beginning of the weekend and will drive hard to gain the advantage on each other. Jack Manzari has steadily moved up in the standings and looks to capitalize on his recent speed. Ryan Beerman an Sufyan Waryah are very close in the championship and even the smallest mistake by the either could result in a substantial jump in the standings. The teams and young pilots of the Formula S are in for a real treat of hard racing with the double race that will certainly keep thinks lively.
NESKS Stock Moto
Stock Moto has certainly been the class to watch as the attendance of fierce drivers is in no shortage. Danny Formal, Robert Budjoso, Kyle Smith, John Gaydos, Tyler Guilbault and Josh Lane have continuously supplied us with fantastic racing throughout the season and the final points race should be no different. John Gaydos is currently leading the points and looks to hold on with a strong finish. However we have noticed a DRT inter team battle starting to build as Lane and Guilbault are right there and are looking to capitalize on any small mistake by Gaydos. The Checkered Express of Smith and Budjoso are always strong and look to finish on the top of the podium for a solid jump in the championship standings. Phil Davis of CPI Karting has had a very consistent run over the past five round and finds himself in a great position to finish strong with a good result at the final. Cole Mathewson and Formal got a late start in the season but with the speed that they posses it could have a dramatic effect in the standings and we are super excited to see it unfold. The entries for Stock Moto for the final round look to be reaching record numbers and should supply spectators with a fabulous race. Confirmed DRT pilot Brian Fisher is always on his game at NJMP and certain to dice it up in a fantastic final round.
NESKS KZ
KZ has to be one of the most exciting classes with large entries, awesome sounding engines and standing starts that always create great races. Not to mention the fierce competition that exists within its participants and teams. Alex Manglass the 2013 champion has it all to fight for and doing it well as the current points leader. Manglass having joined DRT Racing at the beginning of the season knew it would be tough switching chassis but has worked relentless to make it happen. Brandon Jarsocrak and CKR have been on a tear all season with top notch results and were right there until a small oversight that could prove to be costly in this years effort. Brandon completing his first full season in KZ will be a major threat for many years to come. RTR Intrepid pilot Bernard Muminovic has had a tough season coming from behind in the final more than once. Regardless of the difficulties he has prevailed to be sitting in second overall with a great chance to take the fight to Manglass. CPI Praga pilot Max DiBella has had some tough luck as small issues had dramatic results in his championship bid. However when all is well the speed from DiBella is nearly untouchable and even with an up and down season looks to be in a strong position for the year end standings. Looking at the standings we realize the fight will tough between Jarsocrak, Guilbault, DiBella and Rivera as they are all within striking distance of each others standings. Confirmed entries for this final round seem to be in record numbers and could be race of the weekend. Also rumors have been circulating that Danny Formal will make a last race appearance in KZ…. we look forward to seeing it go down at F1 Karting!!
Constructors CUP
We have to admit the constructors cup has been one of the most exciting for us. As we are tabulating points it is super exciting to see the results unfold as every race, manufactures are trading positions and the fight for the title has taken on a whole new meaning. Ikart had a successful start to the season as the first few rounds came to them, after round two DR gained the upper hand. Again trading positions over the third and fourth rounds we have noticed every entry and result is super important. Before the last round at Pitts the points stabilized between Ikart and DR until an awesome effort by Checkered Motorsport PCR. This massive points haul has made it an epic three way fight among the top three. It is hard to say who will come out on top as we have confirmation all the teams are gearing up with all manpower available. We are confident to say whoever wins, it is an awesome effort from all teams and should be commended regardless of who takes the top spot. We are extremely happy to have added this championship for 2014 and so ecstatic to see the teamwork and truly good family atmosphere it has created.
Good luck to everyone in the final round of the 2014 season!
For all details race details visit www.f1series.com