Simcoe Kart Club Doubleheader Now on September 27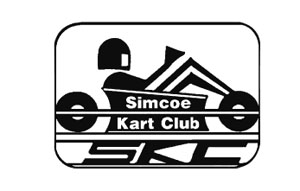 For a second straight weekend, torrential rains caused a Simcoe Kart Club race to be postponed, as standing water made the track impassable. The postponement of the September 14 race created a doubleheader on September 21, and that entire doubleheader has now been rescheduled to Saturday, September 27. Please note that the races will be on Saturday rather than Sunday, to allow Toronto Kart Club members to attend. As a special concession to Mother Nature, SKC will allow the use of non-motorized kayaks and canoes in the paddock.
The morning race will be a joint race with Toronto Kart Club, and will be followed by a regular SKC club race in the afternoon. All ASN-affiliated racers are welcome at both events.
The morning race will take place on the Montoya track running counter-clockwise, while the afternoon race will take place on the Shannonville track running clockwise.  Each race will follow the usual race day format followed by its respective trophy presentations.
Simcoe Kart Club members will receive an extra 25 bonus points for competing in the morning race, and an extra 25 bonus points for competing in the afternoon race.
Open practice is available all week and camping is always free. Pre-Registration is available on Friday from 11:00 am to 5:00 pm.  Registration opens on Saturday morning at 7:45 am, followed by pre-tech, and the Driver's Meeting at 9:30 am.
The scheduled classes are Novice, Junior Lite, Junior Heavy/Junior Briggs, Honda Senior Medium, and Masters.
The Simcoe and the Toronto kart club members invite all ASN Canada affiliated karters to come and race with them this Saturday, September 27, at 3-S Go Karts in Sutton.
See you there!
http://www.TorontoKartClub.com
http://www.3SGoKartsInternational.com