EKN Trackside: 11th Annual RoboPong 200 – Preview
New Castle Motorsports Park hosting 200-lap endurance race this weekend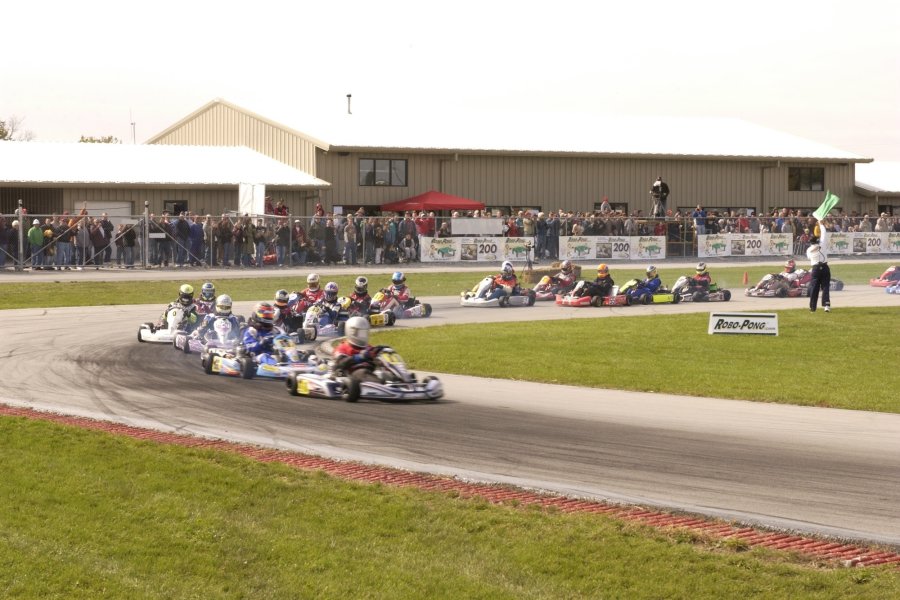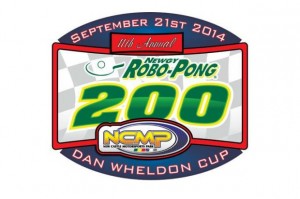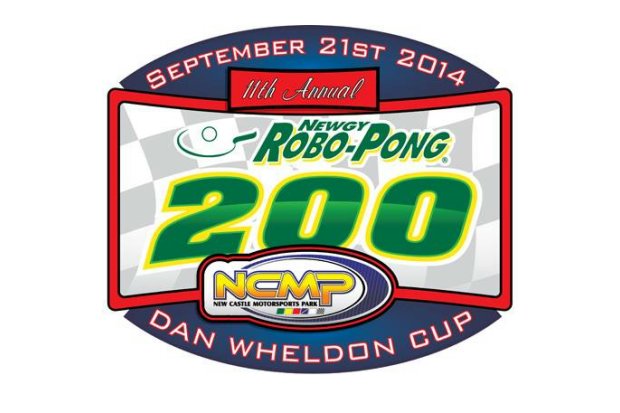 Testing man and machine, the 11th annual RoboPong 200 is set for this weekend at the New Castle Motorsports Park. Well over 40 teams will take on the challenge of completing the 200-lap TaG endurance race around the 1-mile circuit in central Indiana, all looking to add their name onto the prestigious Dan Wheldon Cup.
This year, the RoboPong 200 will once again provide an outstanding prize package for the main event, along with the three Yamaha support events. Nearly $40,000 in cash will be awarded Sunday afternoon, along with 20 sets of Bridgestone tires. The entry to complete the 200-lap endurance event first will win a cool $10,000 payday. A $5,000 check for the runner-up, with $2,500, $1,250 and $1,000 for the remainder of the top-five. Sixth place will earn $250 along with a set of Bridgestone tires, with seventh through 10th also earning a set each.
The winners of the three Yamaha categories (Yamaha Senior, Yamaha Junior, Yamaha Sportsman) will each take home a check for $2,500. Second and third will also have a four-figure check ($1,250 and $1,000). Fourth will earn $750 and fifth winning $600. Sixth place through 10th in each Yamaha race are set to be awarded a set of Bridgestone tires.
Last year was a battle with the weather early on in the weekend, but thankfully comfortable weather prevailed for the 200-lap event. At the final checkered flag, IndyCar's Josef Newgarden and Mark Dismore Jr. were the winning entry, completing the 200 laps first. They finished a full lap ahead both two KartSport North America entries – Derek Dignan and Eric Jones in one with Roger Ralston and Jacob Donald in the other. Top Kart USA with three drivers – Bill McLaughlin Jr., Jay Howard, and Chris Larson also completed 199 laps, while ProKart Indoor (Jordan Bernloehr/Steven Arens), Checkered Motorsports (Robert and Andrew Bujdoso), and Simpson Racing (Jimmy Simpson/Conor Daly) finished two laps down.
[table width="275px"]
Year,Winners
2013,Mark Dismore Jr. / Josef Newgarden
2012,Sam Beasley / Jacob Donald
2011,Mark Dismore Sr. / Josef Newgarden
2010,Bill McLaughlin Jr. / Jay Howard
2009,Ed Carpenter / Nathan O'Rourke
2008,Billy Lewis / Jeremy Warren
2007,Chris Larson / Tony Loniewski
2006,Paulie Harraka / Ricky Rudd
2005,Dan Wheldon / Mark Dismore Jr.
2004,Adam Rovanzzini / Mark Dismore Jr.
[/table]
This year's field features a number of returning combinations from last year. The winner duo is back, with Newgarden in probably the best shape of his life. Dismore was riding a wave of momentum entering last year's event, and it carried through the 200 laps. This year, he's spent more time out of the seat, but the veteran is always fast. Dignan and Jones are back, aboard an Arrow with IAME X30 power. The Top Kart USA line will field two karts once again with the three drivers. Replacing Larson is open wheel standout Conor Daly, reuniting with the Top Kart brand that helped him win a Stars of Karting divisional title back in 2007. The ProKart Indoor and Checkered Motorsports/PCR USA teams are back, making it five of the top-six returning. With Daly moving over to Top Kart, Simpson is left still looking for a partner, or the option to run as an Ironman.
Last year added another element to the 200-lap endurance event, with the New Castle Motorsports Park allowing drivers to run solo. The unofficial 'Ironman' of the 2013 race was Jim Russell Jr., completing 191 laps and finishing 11th despite a carburetor change. Thus far, only three confirmed Ironman drivers. The first is Tyson Catron, who works at the facility. He attempted the solo run last year, finishing 28th at 165 laps. Colton Aldridge, a recent two-time winner at the Rock Island Grand Prix, will attempt his first Ironman effort at the RoboPong.  The third is Andy Schlosser in the #KeepFightingAyrton/Kartwerks USA entry. Andy will be racing the kart of racer Ayrton Climo, who was seriously injured in a practice crash during the Monaco Trois-Rivieres in August as part of the Eastern Canadian Karting Championship and the Northeast Rotax Max Challenge. Climo has spent the last six weeks weeks in a Quebec hospital recovering from head injurie, and just this week was transported back to the United States to complete his recovery. So far, over $25,000 has been raised through the GoFundMe program to help support the family and costs for rehabilitation for Ayrton.
Teams including IndyCar drivers is highlighted by a late entry, including three-time series champion Scott Dixon and standout James Hinchcliffe. Dixon has competed in the 200-lap event a few times before, with Hinch making his first attempt. They will pilot an Eagle kart, manufactured by Comet Kart Sales. Former winners Nathan O'Rourke and Indy 500 polesitter Ed Carpenter continue their quest for a second win, piloting a FA Kart this year. Last year, the 2013 Indy Lights champion Sage Karam secured the pole position aboard the American-made iKart chassis. This year, the IndyCar Series rookie will be joined by Indiana karter Mick Gabriel, replacing Gabby Chaves who won the Indy Lights title in August. Representing the Mazda Road to Indy program are two former standout karters. Pro Mazda Championship presented by Cooper Tires champion Spencer Pigot and Neil Alberico will partner up for the first time. Pigot has competed at the RoboPong event, coming just laps away from a win before losing a chain. Alberico, a former CKI champion, finished third in the Pro Mazda standings, and is set to make his first start in the 200-lap event.
Andy Dunne and Brennan Harrington (AB Racing) have stood on the podium in previous RoboPong events, and are back for more. A new combo could be fast and be there at the end if they avoid issues. Koene USA entry with Elliott Finlayson and Michael Geringer are teaming up. Both won in the United States Pro Kart Series, with Finlayson's win coming at New Castle in August.
The RoboPong event allows drivers under the age of 15 to compete, should they have enough experience in the sport. Three teams standout as the 'Junior' squads in this year's event. The Top Kart USA Juniors duo includes Zach Holden and David Malukas. Each won a United States Pro Kart Series championship this year (Holden Yamaha and Malukas Leopard). The second Checkered Motorsports/PCR USA entry includes two Florida drivers, Ryan Norberg and Sasha Brun-Wibaux. The third is the friendly duo of Brandon Lemke and Neil Verhagen, piloting a Merlin kart. Verhagen subbed for Lemke last year in his Merlin after the Wisconsin driver broke his collar bone during a Route 66 Sprint Series event.
For a third straight year, Yamaha categories will run in support of the 200-lap event. A total of 45 laps are scheduled for Yamaha Senior, Yamaha Junior and Yamaha Cadet categories. Gresham Wagner made his Senior debut at the event last year, holding off Derek Dignan for the victory. He will not be back to defend his crown, still recovering from back surgery. Over 20 drivers are gunning to become the second Senior winner, after the class was added in 2013. All eyes are on newly-crowned United States Pro Kart Series champion Brandon 'Money' Jarsocrak (Haase). The Mike Doty Racing driver won $4,000 on the year for earning the most points at each of the four weekends of the series, looking for another $2,500. Camden Speth (FA Kart), Sam Cate (Tony Kart), Mick Gabriel and Michael Goodyear are a few of the locals looking to keep the title at New Castle. Joining the fight is 2013 USPKS Leopard Pro champion Kyle Kalish (Merlin), making his first Yamaha start since his Junior days in 2012. Patrick Olsen (Top Kart) will be making his first RoboPong Yamaha start.
Last year's Junior winner Braden Eves will race both the Senior and Junior events, just as Gresham Wagner did a year ago. New Castle Motorsports Park allows those drivers at the age of either racing Junior and Senior the option to do both. Eves is among the 20 Junior drivers competing for the $2,500 winning check. Zach Holden drove to the runner-up position, and is coming off his second straight USPKS championship. Fellow Top Kart USA teammates David Malukas and Emerson Reed have the speed to compete, as does Brandon Lemke (Merlin) and Simon Sikes.
Three Cadet drivers will compete in the Junior ranks, including John Paul Southern (PCR) who made his first Junior start at the USPKS finale in August. USPKS Yamaha Cadet champion Dylan Tavella (Tony Kart) will also go double-duty on the weekend. Racing his first Junior event, along with last year's Cadet winner Giovanni Bromante (Top Kart) taking on the nearly 40-driver Cadet field. Bromante edge out Southern and Lemke for the victory. It's a mix of the top drivers from the USPKS program, and the strong local contingent at the New Castle Motorsports Park. Watch for Sam Mayer (Merlin), Alex Verhagen (FA Kart), Alex Bertagnoli (Merlin), Southern, Jason Welage (Tony Kart), and others.
Saturday will host the second annual Dan Wheldon Memorial Pro-Am Karting Challenge to benefit the Alzheimer's Association. This was a very close and personal cause for the late Dan Wheldon, who fought to raise awareness following his mother's dianoses with the illness in 2008. Dan's widow Susie Wheldon put together a star-studded lineup of friends and family, earning more than $100,000 last year.
eKartingNews.com will have complete trackside coverage throughout the event. The Paddock Insider will begin Friday afternoon as teams spend the day testing around the 1-mile circuit, along with any late breaking news on the Official Forum Thread, Facebook, and Twitter. Watch for photos on the EKN Instagram, as well as the Official Starting Grid qualifying photos.