Gearup Challenge F-Series – Pittsburgh International Race Complex Report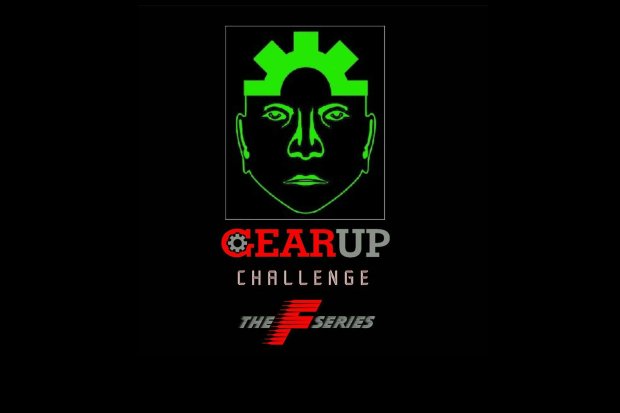 We had a good feeling that the turnout for the past few races were going to be good but were pleasantly surprised that the expectations far exceeded our thoughts. The competition was super strong and the positive atmosphere within the program was a big highlight! Going into the final round we are very confident of a record weekend for the Gearup Challenge as the buzz and the hype is at an all time high. We are thriving for a fabulous event that will boast some additions to the weekend as we are working on some prizes and giveaways to accompany the trophy presentations. Speculations are growing around this final race that could see a high profile music celebrity make their way out to this race. Regardless of the hype the racing will be fierce and spectators are in for a real treat.
DRT Racing F355
The lightest and fastest Tag formula in the country always ceases to amaze us as the battles are truly great to watch. Mark Boos and Ryan Nash came off a strong weekend in Boston and looked to build on those results at Pitts International Race Complex for round five. Boos made the switch to PCR for the weekend and as always stayed consistent and fast to bring home a nice second place to build on his championship effort. Nash showed great speed all weekend and drove to a hard fought fourth overall position, keeping his points battle in a strong place for the final round. However the weekend belonged to the FA pilot Braden Eves as he swept all finals on the race day. His pace and consistency were special and would have proven difficult to beat. Jarett Belge made a very solid return to 355 with a good result after opting to race Formula J for the middle part of the season. Evan Fritts of the Checkered Motorsports camp impressed even the veterans as his maiden attempt in the senior division resulted in a consistent drive to a third place podium finish.
Contemporary Mercedes-Benz Formula 125
Strong as ever the original formula proves to stand the test of time, as the two last rounds have been the largest fields and the racing has been fantastic. Mike Burton and Praga seemed to have something for Giumara at Beaverun!  However Giumara has been tough to beat as the speed and reliability seems to be super consistent through every race weekend. No different for this last race however the American chassis MMK and Ikart are closing the gap rapidly and the last race will not be decided by the chassis or engines but the drivers will to win. Both championship contenders DaCosta and Pignataro had a tough weekend that they certainly want to put behind them. Knowing the competitive nature of both of these two the battle will be even more hard fought in the coming race. Gary Peterson had a wonderful race with great consistency earning him a fabulous second place. Peterson has had some tough weekends this season but we are confident with this result he will strive even harder going forward. A long awaited debut to the Formula 125 Brad Nyman did not disappoint with a very solid third place for the weekend of racing. We anticipate this might be the start of a very promising run for the Force One Ikart pilot in F125. New talent and veterans Kiron Chakraborty is certainly one of those veterans as he made his return this year at Pitts a solid drive earned him a great 7th place. The battles kept coming as Stefano Maestri, Mahoney, Ventura, Coleman, Barbagallo and Gerstner did not give an inch as every position was earned with a fight. Pitts produced one of the best races of the season hands down.
Compressed Air Equipment Formula R
Rotax racing has always been known for ultra close competitive racing and no changes in that scenario for the last two rounds. Billy Ogle seems to have it all figured out with top shelf performances leading the current point standings. Randall Arvai had it working his way in Boston while a crushing engine let go took him out of the fight in round #5. We are certain he will be back with a vengeance for the remaining race. Nick Mohamed drove his way to a fantastic podium position in round #4 while he could not match that result for the following race. The driver to beat in Beaverun was Chris McGinley as he drove a fantastic consistent race to claim top spot for the weekend. Hot on his rear bumper Ayrton Mutagana placed his super fast CRG in 2nd position overall. Michael Neopolitan and Jeff Clyde have been earning solid points all season and seem to have locked themselves into huge points battle going to the last round. We look forward to watching the battle unfold and see who can come out on top.
RTR Racing Formula J
We knew this year was going to turn out fierce in Formula J but we could not have expected the competition would reach this level. Julia Boos and Nolan Ruocco are back and forth with wins and positions like they secretly planned to make this year extra exciting. While Boos had the upper hand in Boston Nolan decided it was his turn at Pitts. Not sure if we can find a more competitive pair in the paddock but it certainly sets up the final round for a guaranteed awesome race. Dario Cangialosi has been their every step of the way this season and he put it all together for the last round with a heat win and a great drive to third place overall. It is only a matter of time before we see him on the top step as the speed is certainly their. Another driver that we are certain has what it takes to win is Devin Wojcik currently in third overall is always right there at every race. With great consistent finishes throughout he season the win could certainly be his for the taking. Danny Nyman making the comeback at Pitts claims a fantastic fourth place, sporting a new engine package should see a even better result once dialed inn at the coming round. A very impressive debut to the Formula J for Savannah Fitzgerald as she took a great fifth place finish we look forward to seeing much more of her in the coming season.
KartingConnect Formula Tag
Micheal Terkildsen has been the most consistent runner as he takes his Rok powered Biesse to the podium almost every weekend. Jimmy Fatum has missed the last round but has a good chance of making up the points and taking the fight Terkildsen. Brad Nyman has also been strong and seemed to have third place looked up until Phil Pignataro jumped in with a monster effort. It looks to be a sprint to the finish for theses two. Pignataro took the top spot at the last round at Pitts International race Complex and looks to continue his winning ways at NJMP. The development on the MMK chassis is fast and furious and seems to making huge strides in the right direction. Jake Buckman also joined the fray at Beaverun and had a phenomenal finish in second place overall. We look forward to fantastic growth in Formula Tag in 2015 as the competitive nature of the multiple engine format is making a big comeback.
Vortex Formula Rok
Formula Rok being the youngest class in the series has not effected the level of competition for any part of the season. Entries have consistently grown over the past few races and the battles within the field have grown fierce. Justin White of Kartworkz had his #32 Birel working with a real display of domination in Boston however mechanical issues plagued the team in Pitts bringing home a fourth overall. Great results for Amila Cangialosi and Ryan Beerman making their debut coming from Formula S having brilliant results in Boston taking 2nd and 3rd. Taking the race to Pitts International the Praga Kartwerks USA trio of Madison Campeau, Robert Noaker and Luca Mars had a phenomenal pace that was hard to beat. Campeau took 2 wins while a tough fight seen Luca Mars take the third race. It was tough battle all day as Campeau took 1st Noaker brought it home in second while Luca Mars earned a hard fought third place podium spot. Christian Oldhafer had it dialed in to see a dramatic increase in speed for the fifth round we look forward to see what the next race will bring. Tough weekend for Rocco Tedd and Sufyan Waryah as nothing seemed to have gone to plan. Both teams have vowed we will see a great final, fighting for every point in the championship standings.
Syfyan Racing Formula S
F1 Outdoors being tough on noise levels restricted the use of Yamaha engines for round #4 and now taking the championship to a whole new level at Pitts International. Tight racing seen the local track aces Robert Noaker, Luca Mars, Ty Canoles and Ian Hornish mix it up with the championship contenders Amelia Cangialosi, and Brian Tremper. The MDR Hasse duo found themselves in a tight battle all day working every angle for championship points. Cangialosi respectively ending the weekend with a fifth place and a sixth for Tremper. However the  Formula S weekend belonged to Team Noaker with a great performance not only on track but also winning the first ever Pit Stop Challenge with a record time of 56.32. Luca Mars coming home in second while Ian Hornish claimed third overall.
NESKS Stock Moto
Stock Moto shifters resulted in a real fight at Beaverun as the team rivalry continued to grow when Team DRT Racing, Checkered Motorsport and MMK decide to throw heavy hitters at it. DRT bringing a tough team in Danny Formal, Josh Lane,Tyler Gilbault and John Gaydos would prove themselves as the team to beat with Formal claiming pole position with Lane in second while PCR pilot Robert Budjoso was only a tenth off in third. Kyle Smith only separated himself by hundredths off his teammate to line up in fourth. MMK pilot Loyd Mac Jr lined up in fifth with a close field right behind. The pre final seen Danny Formal take the win while Josh Lane coming second and Kyle Smith moved into third for an awesome starting lineup to the 18 lap final. Going into the final the Checkered Motorsport pilots Smith and Budjoso had a their chassis dialed in, for late in the race as Robert Budjoso came to prove in an epic battle with Josh Lane in the later stages of the race. While Smith's strategy went terribly wrong in turn one as the MMK pilot Loyd Mac and Smith collided and ended their race prematurely. Formal took a phenomenal final win while Lane and Budjoso fought it out to the end with Lane coming out in front. John Gaydos pulled out another very consistent drive to claim fourth overall over Tyler Gilbault in fifth place.
NESKS KZ
Strong numbers and even stronger competition always sets up the KZ category for a real exciting race. To no surprise the action is really heating up as every point is precious in the championship battle. Extremely close times in qualifying seen the field packed tight with Max DiBella taking pole over Brandon Jarsocrak while Cole Mathewson slotted into third and Alex Manglass completed the second row in fourth starting position. The pre final certainly stirred things up a little as one of the championship contenders Muminovic encountered a mechanical issues well into the pre final making it a charge from the rear for the final. Also young gun shifter ace Andrew Budjoso did not fair well as he also had to start the final from behind. No such trouble for the front row as Dibella and Jarsocrak finished the pre final where they started. Manglass moved into third after a reliable run while Mathewson encountered trouble in the pre final. The final seen some fantastic driving from a number of drivers first off DiBella pulled off the days hat trick with a fabulous win while Jarsocrak and Manglass finished in a close second and third place. For the second race in a row the hard charger award goes to Bernard Muminovic coming from the rear of the field to take fourth overall. Also a great consistent drive comes in the name of Julian Vandersteur taking a well deserved 5th place in the final.