GoRotax.com Driver of the Month Presented by eKartingNews.com – August 2014 – Sting Ray Robb
Rookie Junior driver earns first ticket to Rotax Grand Finals through Can-Am program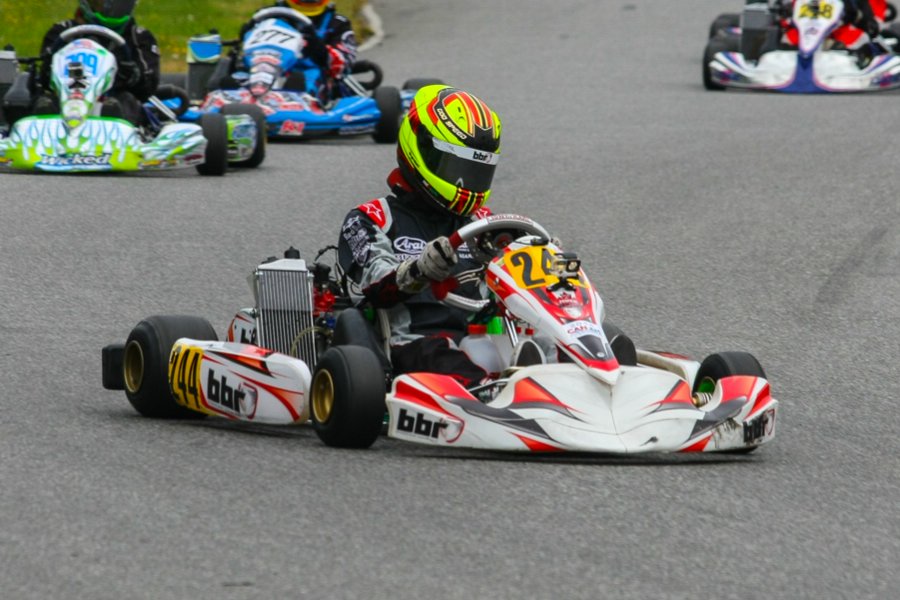 Sting Ray Robb won Round Seven to help him secure the vice-champion spot at the Rotax Can-Am ProKart Challenge (Photo: SeanBuur.com)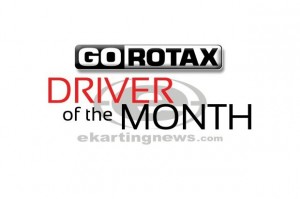 Thanks to the partnership between MAXSpeed Group and eKartingNews.com, a monthly program has been devised to promote outstanding drivers in the Rotax Max Challenge. The new program – GoRotax.com Driver of the Month presented by eKartingNews.com – is based off a similar program the leading karting website offers each month, focused on the United States 'Rotaxians'. Each month, the staff at MAXSpeed and EKN will determine one driver to profile who promotes Rotax and karting in general in a positive fashion, along with standing out on-track. Each driver's accomplishments will be highlighted, in addition to getting to know the Driver of the Month.
The Rotax Grand Finals is among the most coveted prizes in karting around the world. Drivers in the United States have a handful of opportunities to earn a ticket – via the Florida Winter Tour, Rotax Challenge of the Americas or Pan American Challenge international events, or at the United States Rotax Max Challenge Grand Nationals. Last year, a new series was created in the Pacific Northwest area, providing another international program focused at United States and Canada drivers. The champion from Senior, DD2, DD2 Masters and Junior Max went on to compete at the 2013 edition of the 'Olympics of Karting' in New Orleans. Four more tickets were up for grabs this year, all looking to earn a spot at the November 25-29 event in Valencia, Spain at the new Kartodromo Internacional Lucas Guerrero Chiva.
The four weekend series featured a hard-fought battle in the Junior Max category between three drivers – Austin Versteeg, Kyle Wick and Sting Ray Robb. Entering the series finale weekend on August 15-17 at the Greg Moore Raceway in Chilliwack, British Columbia. Versteeg, who won four of the six previous races, already had a RMCGF ticket in hand from his championship at the Rotax Challenge of the Americas and thus the Can-Am ticket was left for Wick and Robb.
Round Seven on Saturday began with Versteeg qualifying first with Robb second and Wick third. Robb however showed the determination and speed once racing began in the Prefinal. Shuffled back early, he fought back with fast laps of the race to secure the lead and the win to line up on the pole position for the main event. Robb led the first 10 laps until Versteeg took over the point. Robb fought back as the race neared the checkered flag, running the fast laps of the race to take back the lead and score his first victory of the season. The win helped Robb in the championship chase, with Wick finishing third.
Work continued on Sunday as Robb's quest for the Rotax Grand Finals ticket continued. He began by earning five bonus points for posting the fast lap in qualifying, and then maximum score in the Prefinal by earning a win. Sting Ray put in a valiant effort in the feature race, fighting for the victory. He would come up just short at the checkered flag, posting the fast lap of the race on the final circuit for another five bonus points.
When the final tally was calculated in the championship chase, Versteeg won the title, but Robb had secured the vice-champion. Factoring in the one-drop race, the 2014 Rotax Grand Finals ticket went to Robb by a slim 10 points. Each and every session was crucial to the championship chase, and Robb triumph to earn the trip to Valencia, Spain.
Robb is now focused on making his Rotax Grand Finals debut, with just the Pan Am Rotax Challenge event at the GoPro Motorplex in Mooresville, North Carolina on October 15-19 as his lone event before traveling to Spain. Sting Ray is looking to represent the United States as a strong contender and a good example, even though he is the youngest to be part of Team USA as of right now.
GoRotax.com Driver of the Month presented by eKartingNews.com
August 2014 – Sting Ray Robb
Bio
Born: September 3, 2001
Hometown: Boise, Idaho
Parents: Larry Robb and Kimmie Serrano
Siblings: Several 1/2 and step-siblings – I love my big family
Height/Weight: 5' 6" / 107lbs.
Education: Attending 7th Grade – McCain Middle School
Job: Bagging groceries at the Red Apple on the busy days
Racing Resume
Chassis: Tony Kart
Engine Service Center: Black Racing Engines
Sponsors: Red Apple Racing
United States Rotax Max Challenge Home Series: Rotax Can-Am ProKart Challenge
Years Karting: 8
How did you get started in karting? I asked for a kart for my 5th birthday (Kid Kart that my parents helped pay for).
What has been the high point in your racing career? Winning Super Pole at Cold Stone US Grand Nationals, earning a spot on Team USA 2014 as a rookie in Junior Max. It was my number 1 goal this year.
What are your goals in racing? To be a top tier racer in every series I'm racing whether it be in karting or professionally.
In a few words, how would you describe your driving style? Calm, Calculated, Smooth.  (On fast days my coach, Blake Choquer, calls me "Mr. Apex".  On bad sessions, he calls me "Missed your Apex.")
2013 Accomplishments: Qualified four times for Mini Max Invitational at Rotax Grand Finals in New Orleans. Champion – Rotax Challenge of the Americas, Champion Rotax Can-Am Max Challenge, Won the Rotax Summer Shootout, Vice-Champion Pan Am Rotax Challenge. Ranked #1 Mini Max driver in United States
Likes
Favorite Track: Greg Moore Raceway (Chilliwack, British Columbia)
Favorite form of professional motorsports: Anything on four wheels that I am participating in.
Favorite karting driver: Too many great competitors to name one, but I admire the karting heritage of Ayrton Senna
Favorite professional driver: Ayrton Senna
Favorite website: No time between school, racing and sports
Favorite movie: Avengers
Favorite actor/actress: Robert Downey Jr.
Favorite music/group: Toby Mac
Favorite vacation/activity spot: Playing at the lake on the water or snow skiing in the powder
Favorite food: Steak, medium
Real Deal
What do you do when not at the track? Basketball, baseball, soccer, church, and family fun
What are your goals outside of karting? Be a successful student, earn a two-year associate degree by the time I graduate from high school & work towards a mechanical engineering degree.
What type of street car would you like to drive? A new OR old Corvette StingRay or Z06, obviously (haha)
What are your pet peeves or things that irritate you? I am pretty happy most of the time.  You can't fix 'stupid', so I try not to get irritated when I see it, I just shake my head.
What is your favorite aspect about racing in the Rotax Max Challenge program? It is a very predictable program with high standards.  It is very professional, truly great competitors, and of course, wheel-to-wheel racing on the track!  I am an adrenaline junkie.